Kitchen Collaborative is a recipe-development initiative formed by Summit F&B and Flavor & The Menu with support from a handful of sponsor brands and commodity boards looking to help chefs create, inspire and collaborate. Working with high-volume chefs, this project aims to continue to fuel the flavor innovation our industry will always count on. Through the power of community, a talented group of chefs were asked to partner with sponsors. The chefs created trend-forward foodservice recipes that showcase the passion of our industry and the possibilities for future menu development.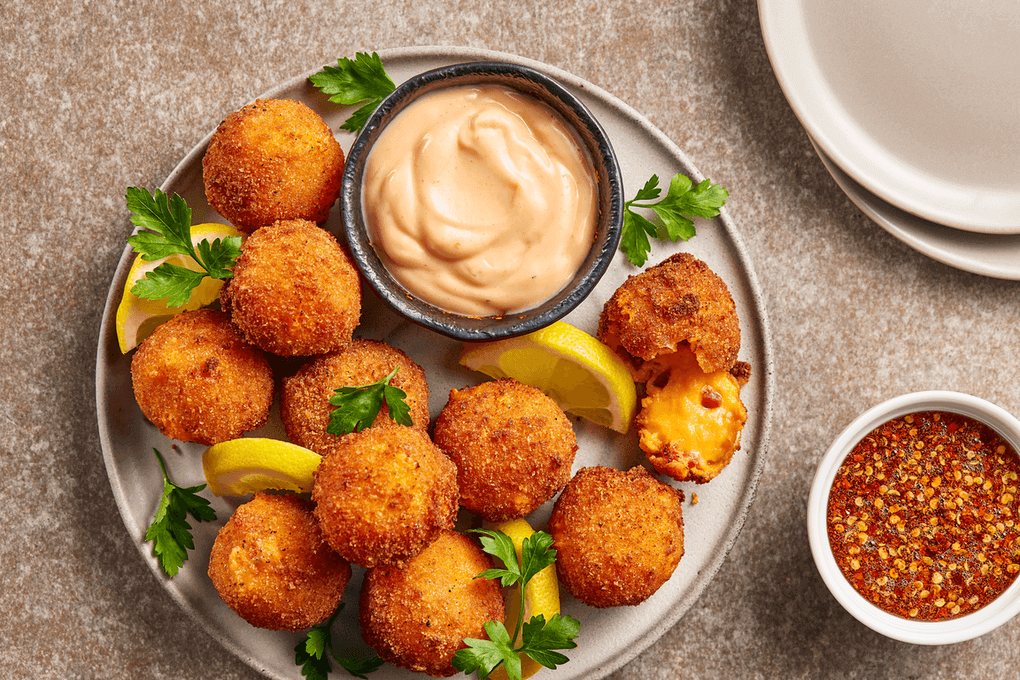 Recipe courtesy of chefs Will Eudy and Ben Whittington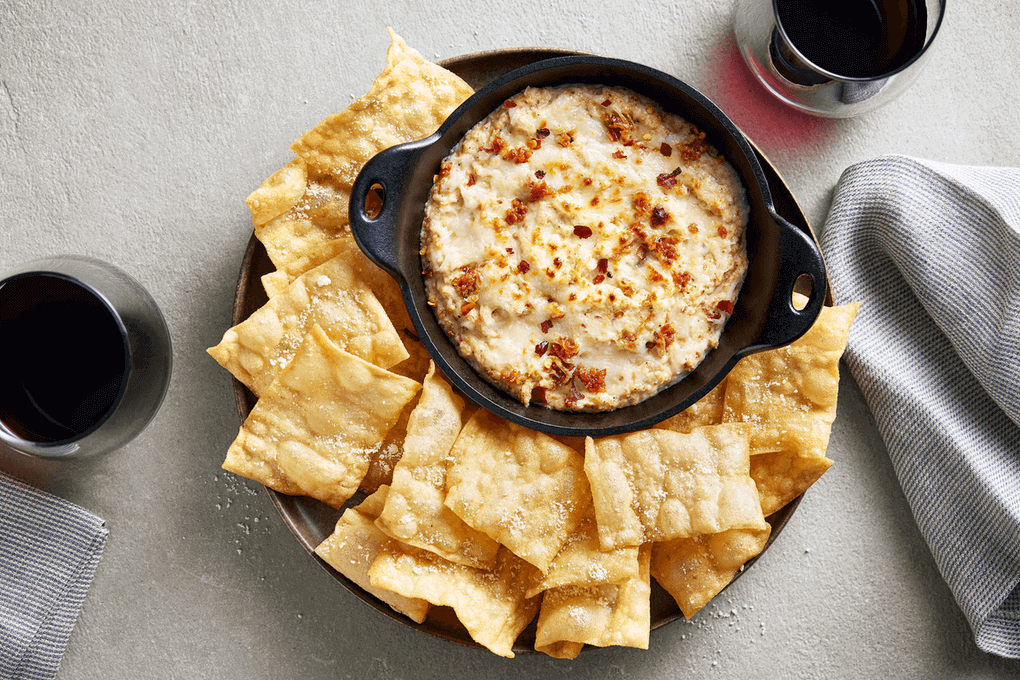 Crispy chips made out of lightly fried Barilla lasagna sheets are dusted with Parmigiano Reggiano and served with a warm three-cheese fondue with spicy 'nduja (Italian spreadable sausage).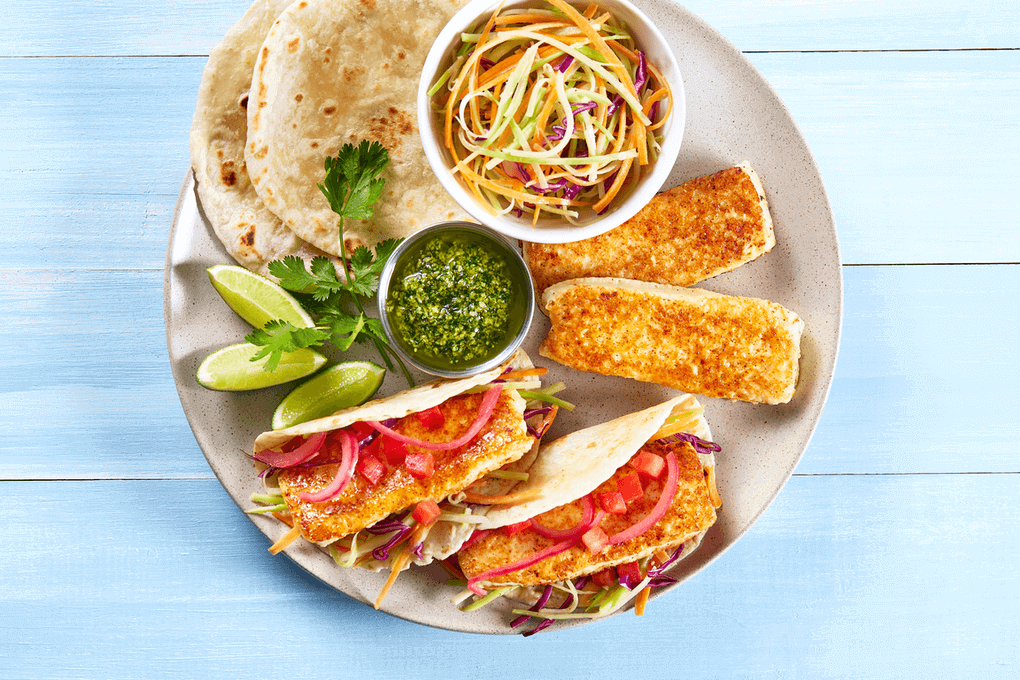 This craveable meat-free taco features pan-seared panela cheese on a flour tortilla with pickled onions and broccoli slaw, drizzled with cilantro pesto.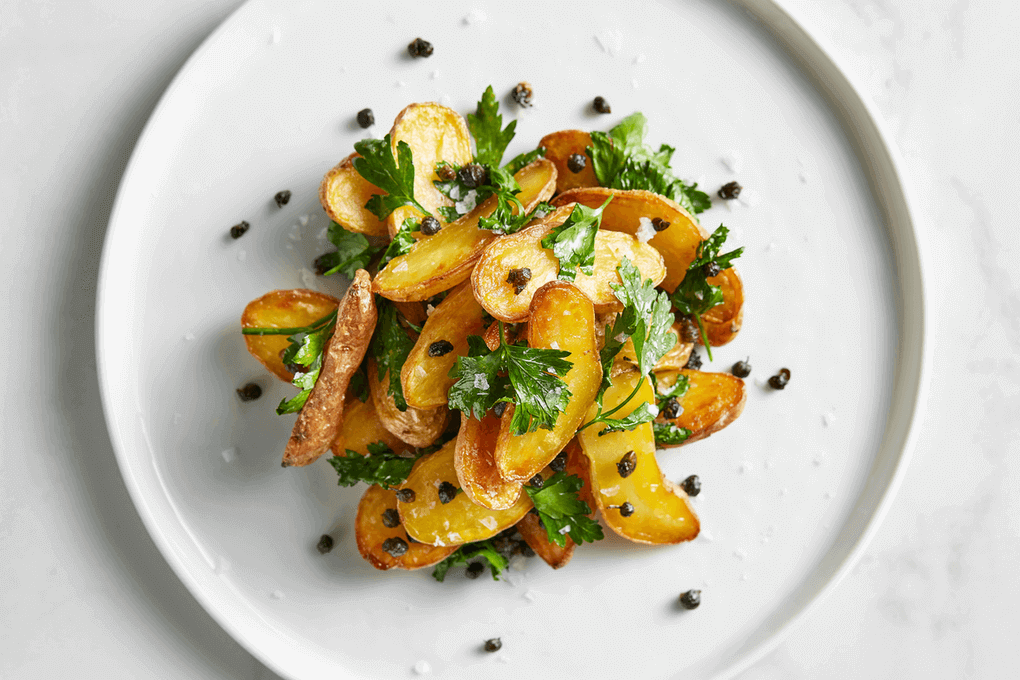 Schmaltz Roasted Idaho® Potatoes with Crispy Capers and Parsley courtesy of Chef Molly McGrath.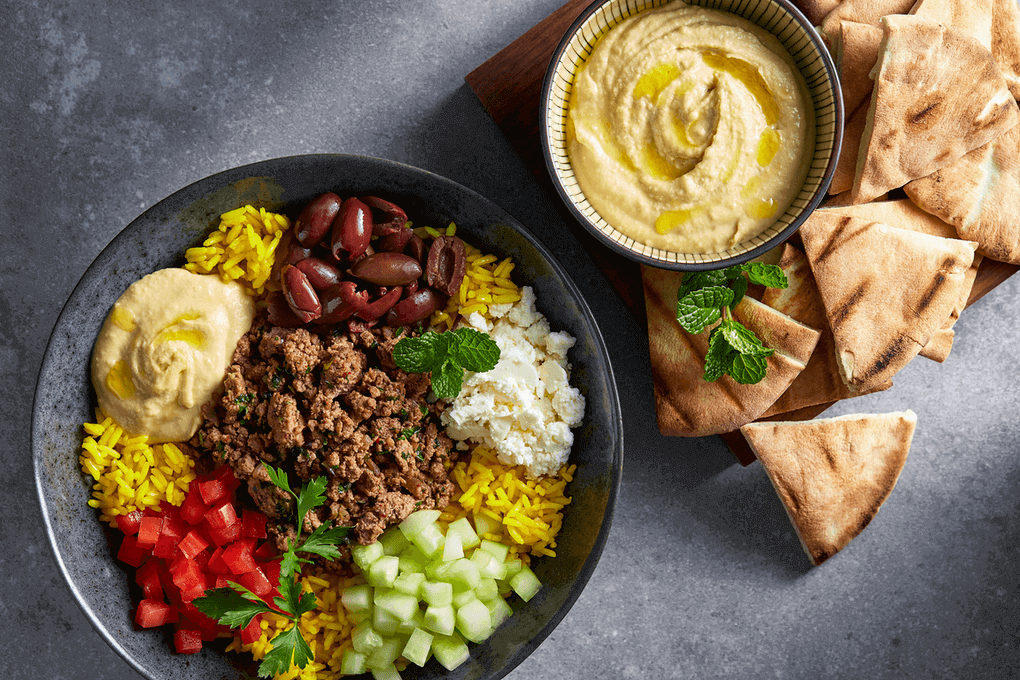 These Lebanese- and Greek-inspired lamb bowls are an easy and healthy ground lamb recipe with exotic Mediterranean flavors to spice up any lunch or dinner.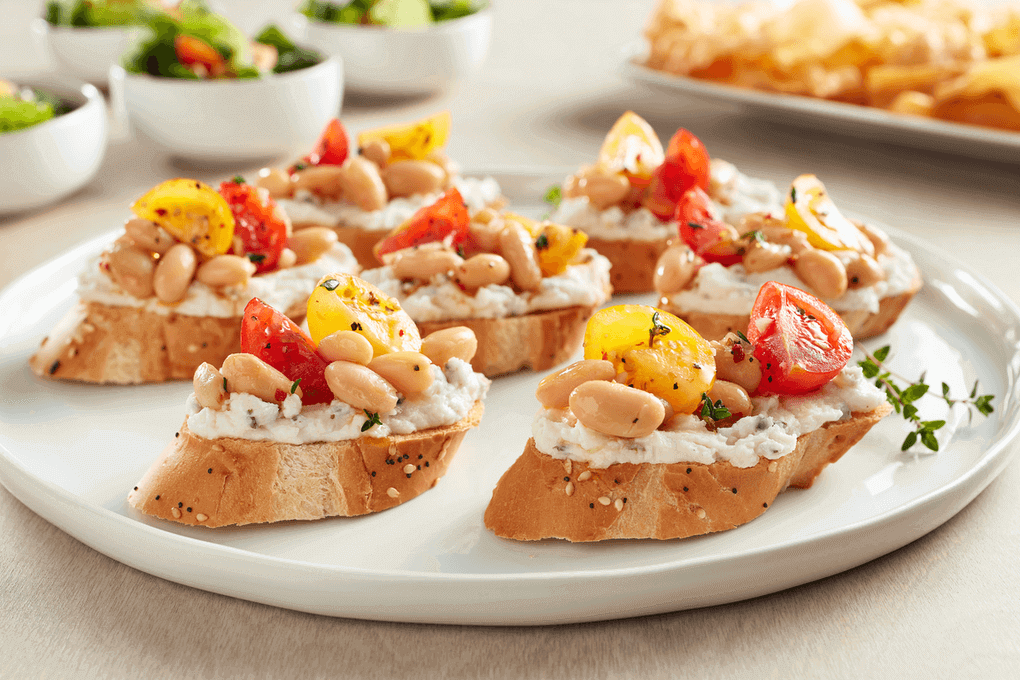 Rich and creamy dairy-free crostini with Boursin® Dairy-Free Cheese Spread Alternative, Garlic & Herbs, topped with cannellini beans, minced shallots, cherry tomatoes and fresh thyme.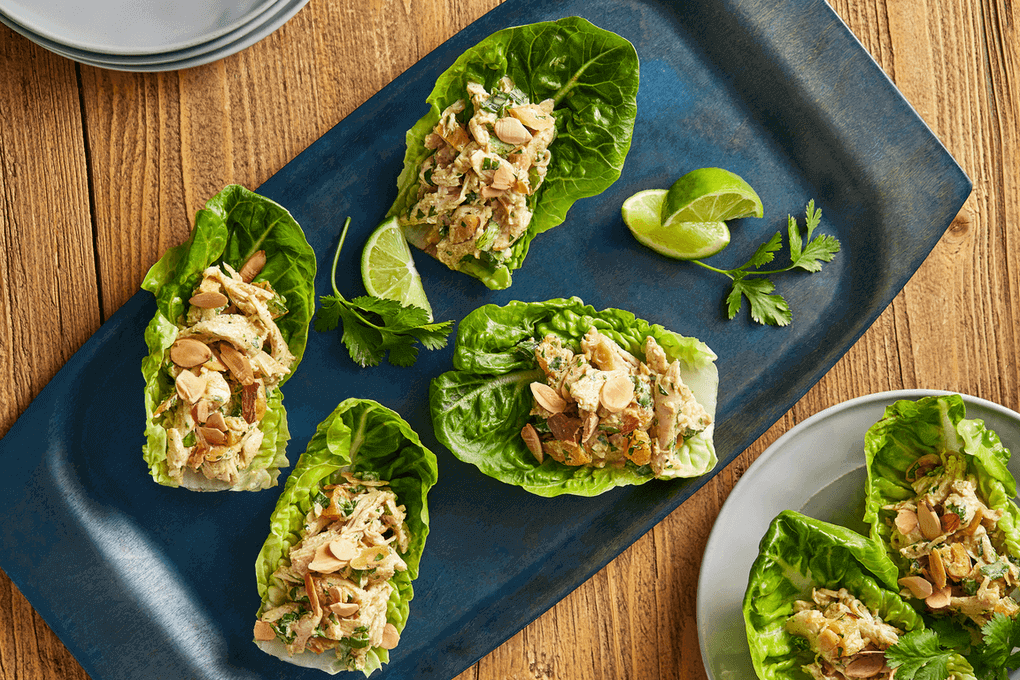 This Moroccan-inspired chicken salad features Greek yogurt seasoned with cinnamon, ginger, cumin, allspice and turmeric tossed with Tyson Low Sodium Pulled Chicken, diced dried apricots, green onions and is garnished with fresh parsley, cilantro and toasted almonds.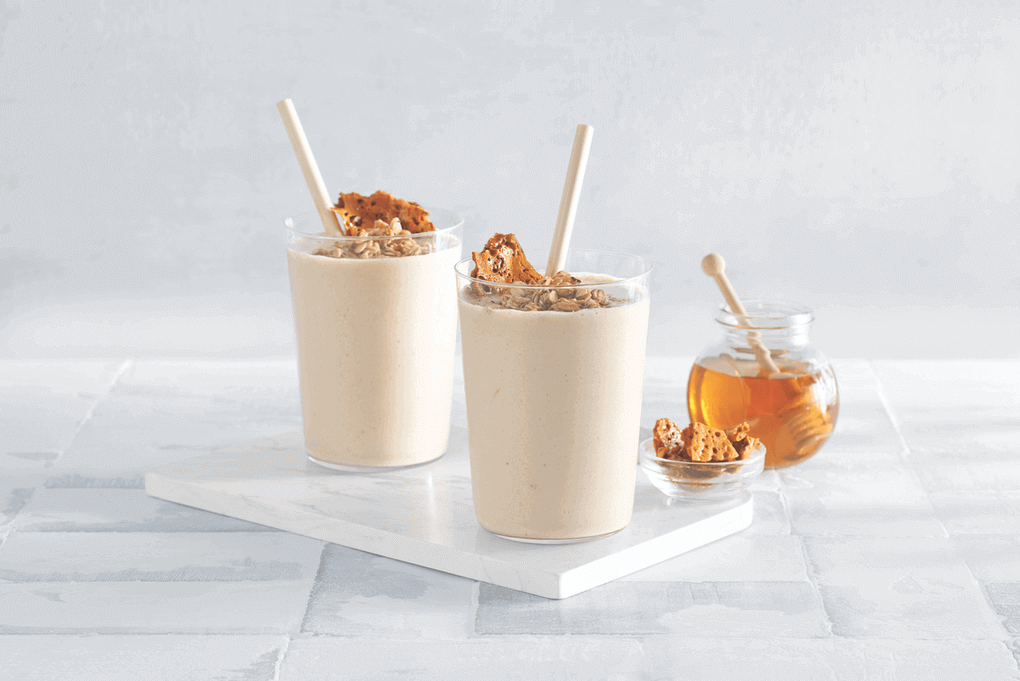 Honey, peanut butter, and banana smoothie topped with honey granola and honeycomb candy.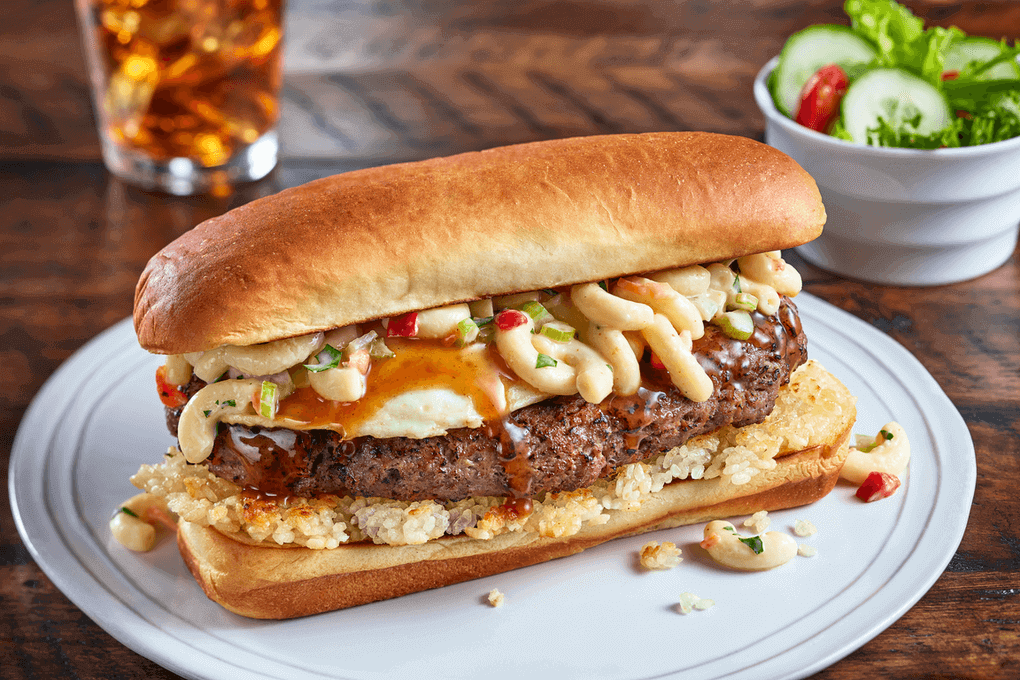 This Spam Loco Moco Hoagie takes inspiration from Loco Moco, a contemporary Hawaiian dish that is said to have originated in Hilo, Hawaii.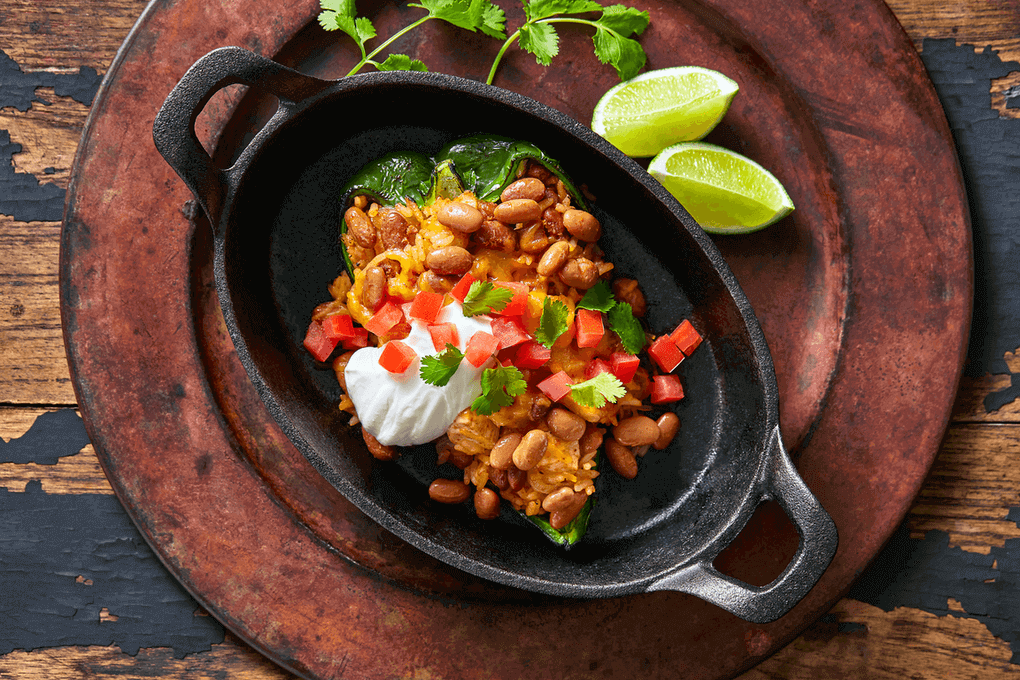 Poblano peppers are stuffed with southwest-style chicken, beans & rice, then roasted and garnished with fresh Roma tomatoes, cilantro and sour cream.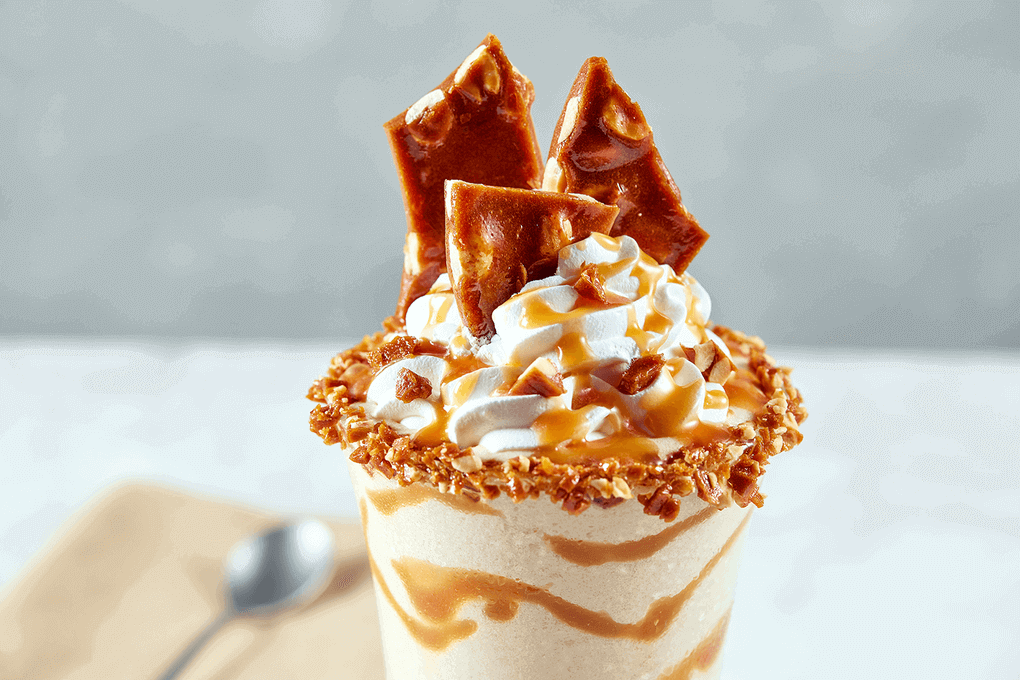 An adult take on a classic. Mezcal, vanilla bean ice cream, peanut butter, and salted caramel made with Kikkoman® Gluten-Free Tamari Soy Sauce, all blended and topped with more Tamari salted caramel and a Tamari peanut brittle.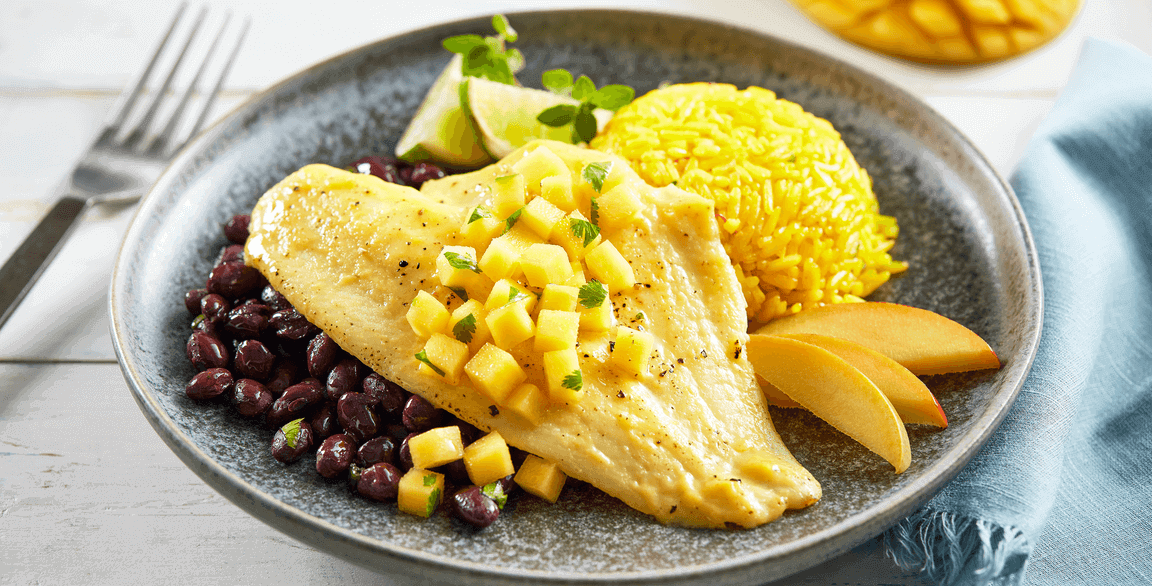 Mango-marinated flounder is grilled to perfection, served over black beans and rice and garnished with fresh-diced mango and cilantro.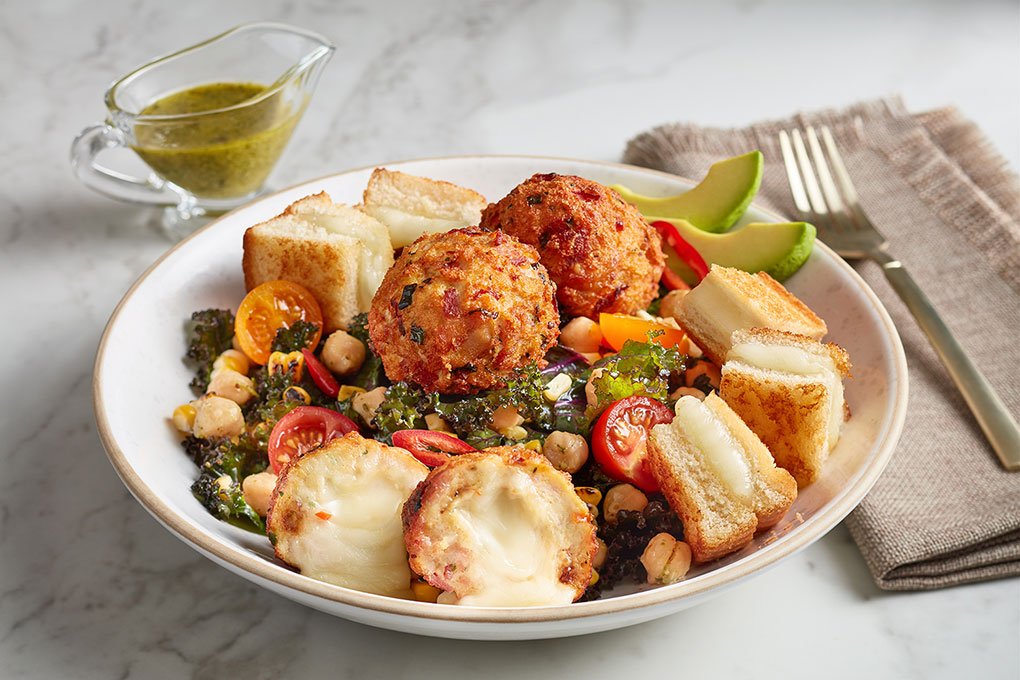 Created by Chef Jay Smith
Sponsor: California Milk Advisory Board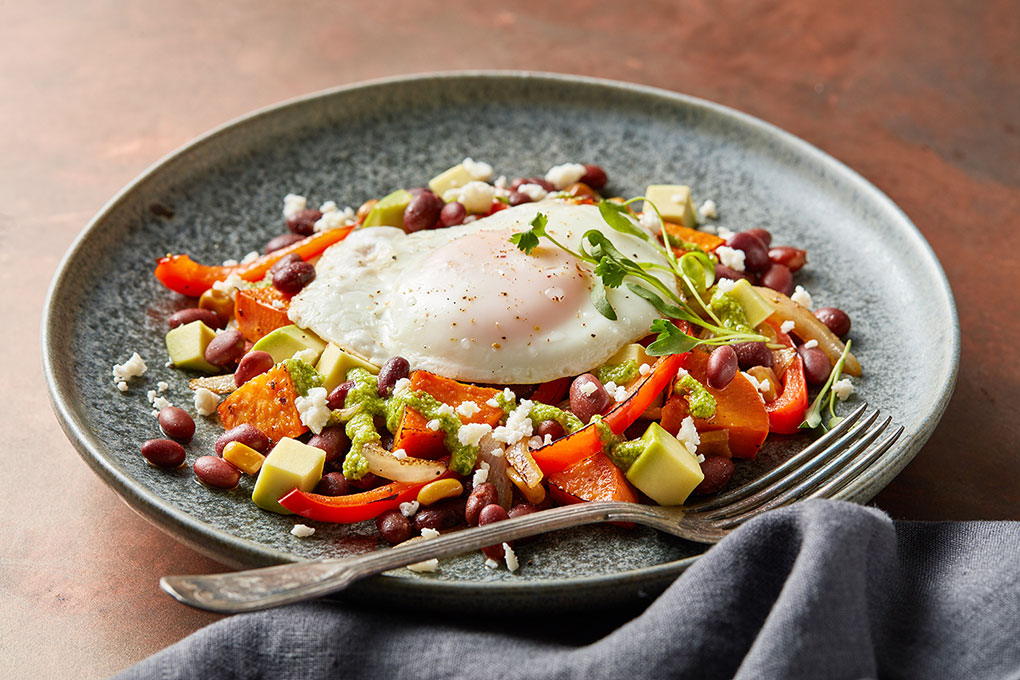 Courtesy of Chef Chandon Clenard
Sponsor: Bush's Best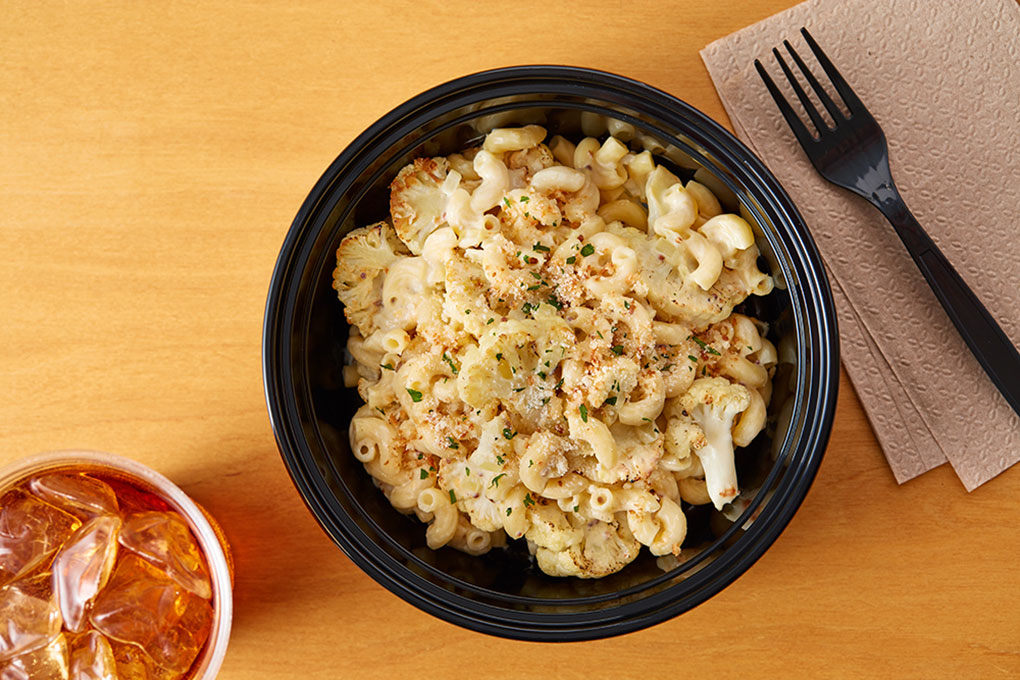 Created by Chef Chandon Clenard
Sponsor: Barilla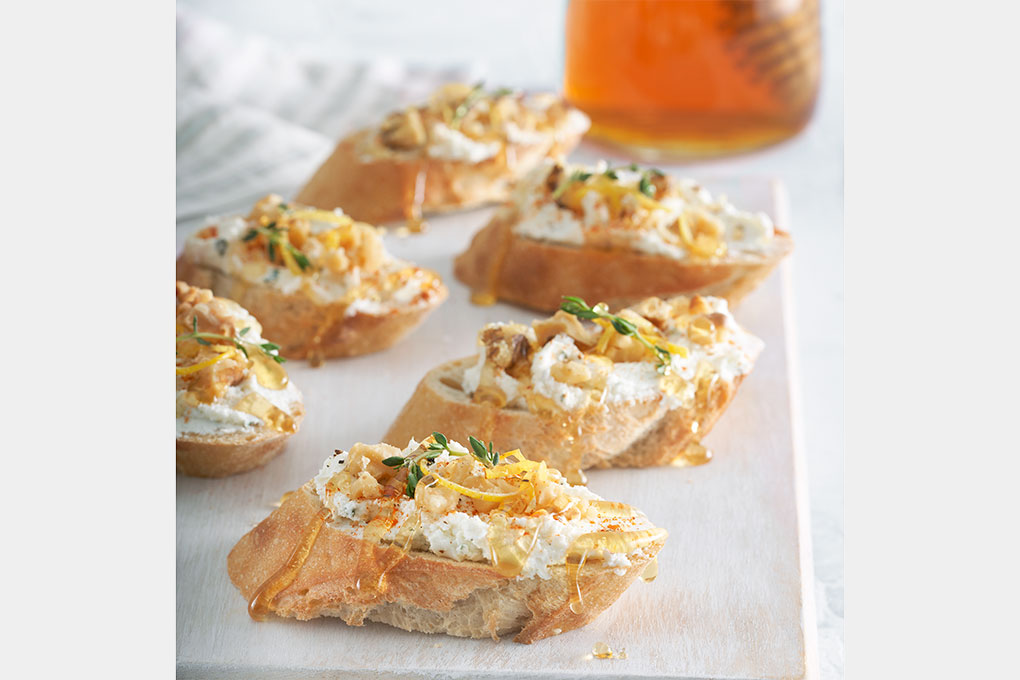 Recipe courtesy of Chef Jonathan Buckholz Sponsor: National Honey Board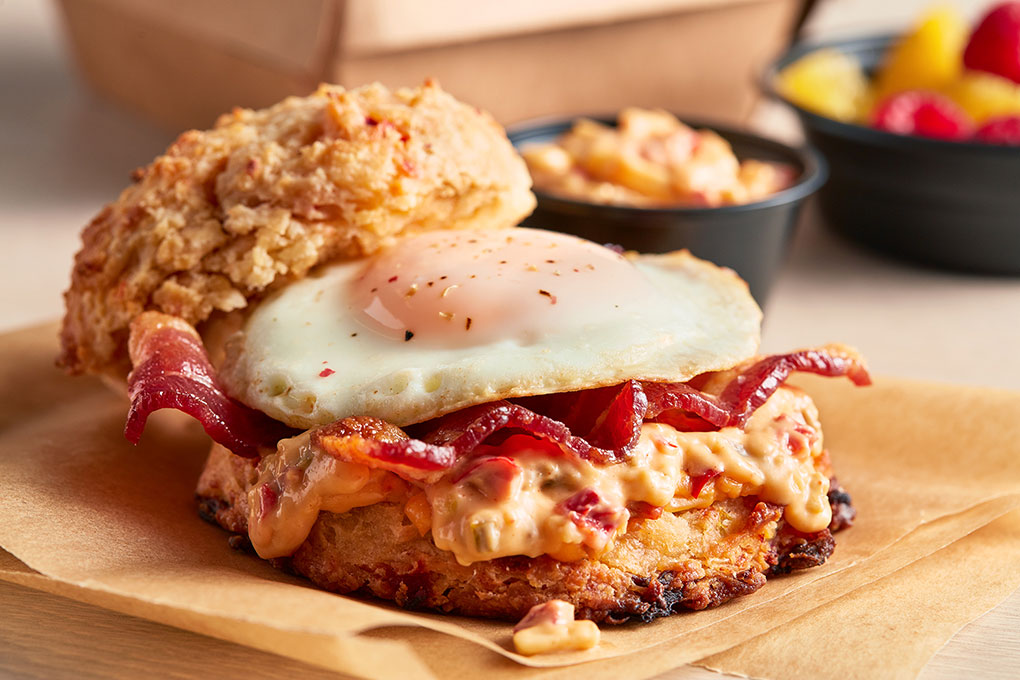 Recipe courtesy of Chef Jonathan Buckholz Sponsor: Bel Brands USA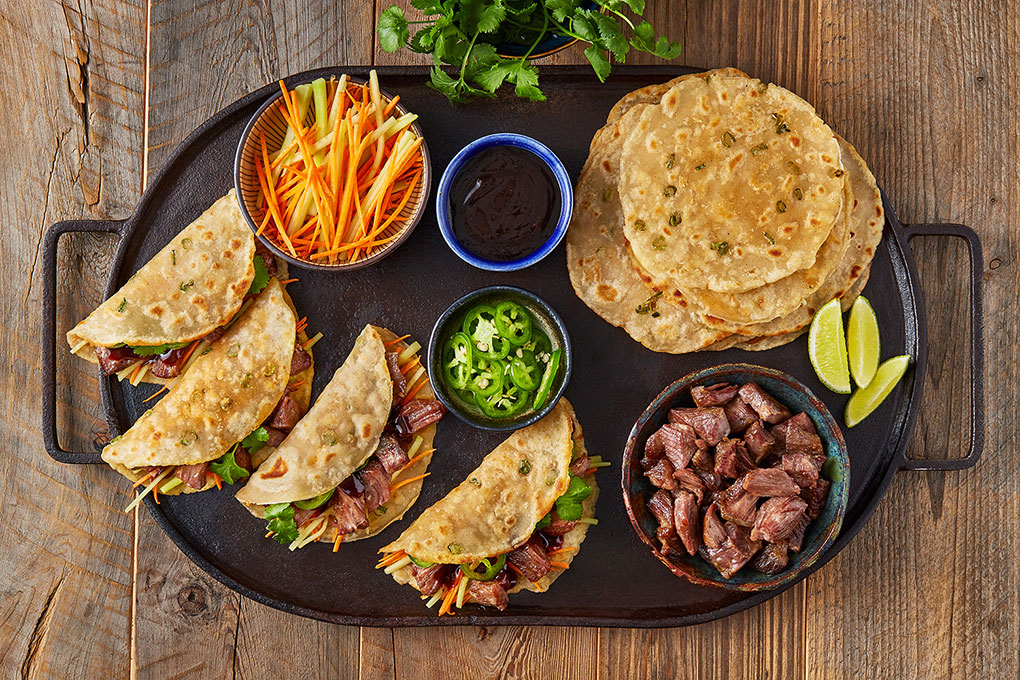 Courtesy of Chef Jessica Tomlinson
Sponsor: True Aussie Beef & Lamb