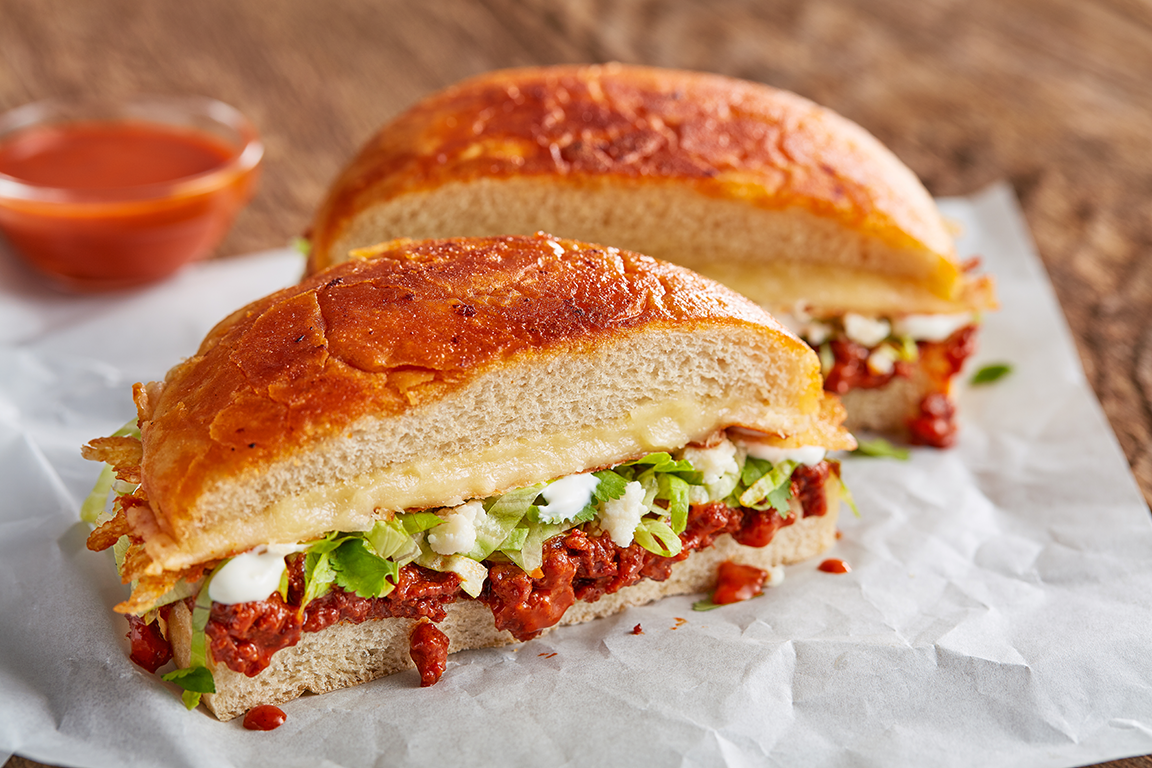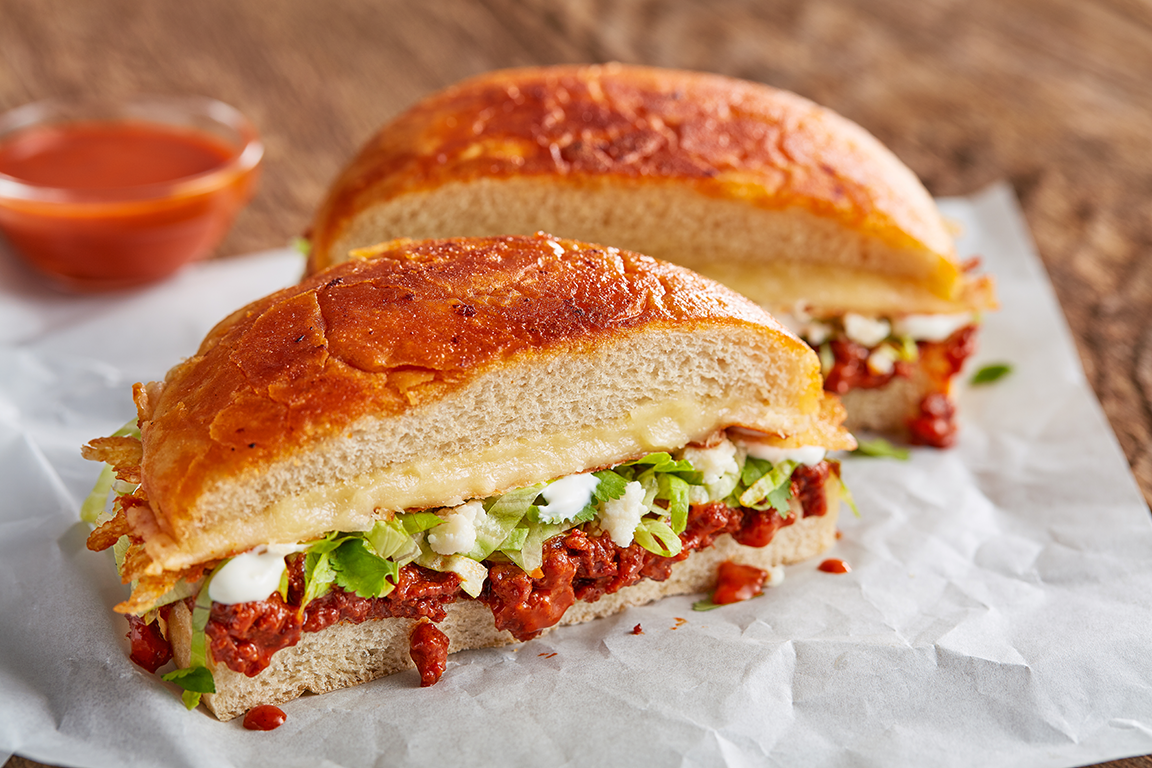 Pambazo Chorizo Al Pastor Torta
Recipe courtesy of Walter Rivas
Sponsor: Custom Culinary
Servings: 24
Ingredients
Ancho Oil:
2 oz Custom Culinary® Master's Touch® Ancho Flavor Concentrate
2 c canola oil
Al Pastor Tortas:
6 lbs chorizo
48 fl oz Custom Culinary® Al Pastor Sauce
24 telera/bolillo rolls
48 oz shredded Chihuahua cheese
24 oz shredded lettuce
24 fl oz Mexican crema
12 oz queso fresco
8 oz chopped cilantro
Directions
For the Ancho Oil:
Combine the Ancho Flavor Concentrate and oil in a small saucepan.
Over low heat, whisk until oil is bright red and well combined.
Pour into a third pan and set aside to cool.
For the Tortas (per serving):
On flattop or sauté pan, place 4 oz of chorizo and cook until a crust begins to develop on the meat. Flip and add 2 fl oz of Al Pastor Sauce and fold together until fully incorporated. Set aside.
While chorizo is cooking, split a roll in half and dip each outer half into the Ancho Oil. Once bread has absorbed some oil, place bread oil sides down onto flattop and cook until bread is dark and toasted.
Place 2 oz of Chihuahua cheese on flattop in a mound a similar size to the bread and let cheese begin to crust.
Place top half of bread onto Chihuahua cheese. With a spatula, remove the bread halves to a plate ready to build.
Starting from bread bottom, layer cooked chorizo mixture, 2 oz shredded lettuce, 1 fl oz crema, ½ oz queso fresco, and top with cilantro. Top with cheese-crusted bread.
Chef Notes
This is meant to be a messy sandwich with the ancho oil being on the bread, so do not skimp on the amount used.
Any chorizo can be used based on dietary preference (example: soy, chicken, beef, pork).
Project Management: Summit F&B
Photography: Carlos Garcia // Food Styling: Peg Blackley