Magazine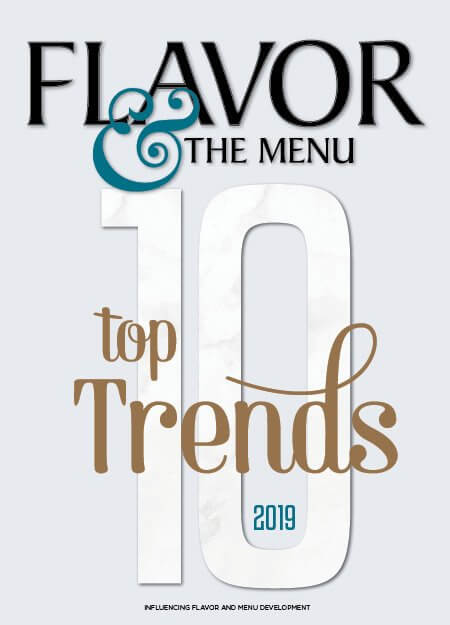 We welcome you to our 2019 Top 10 Trends issue, our annual collection of 10 trends influencing menus over the coming years. In all, these trends showcase the trajectory of flavors and concepts newly embraced by American consumers.
Our predicted trends for 2019 include:
The rise of the jianbing, eggs in new and unusual formats, indulgent vegan food, XO sauce, flatbreads, rice in all sorts of formats, French cuisine, flaky pastry and beautiful creative use of textures.
READ MORE
|
SUBSCRIBE
Videos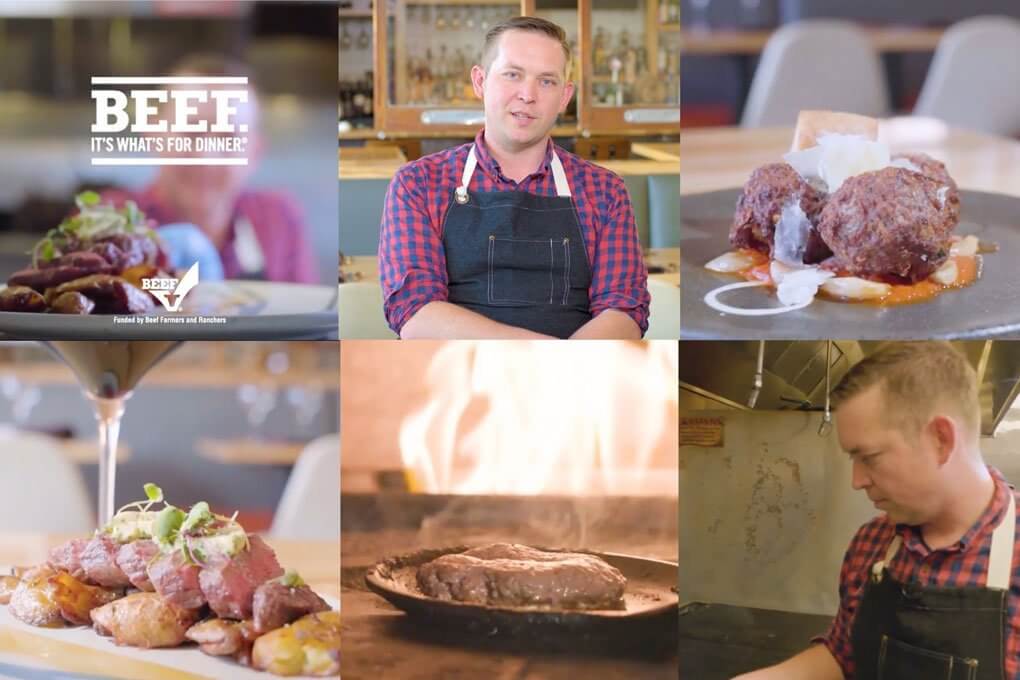 For Spokane, Washington–based chef Adam Hegsted, beef means profits across his restaurant group, from the pure craveability of a Teres major steak, cooked sous vide then grilled, to Spaghetti-Stuffed Meatballs that turn a beloved classic literally inside out.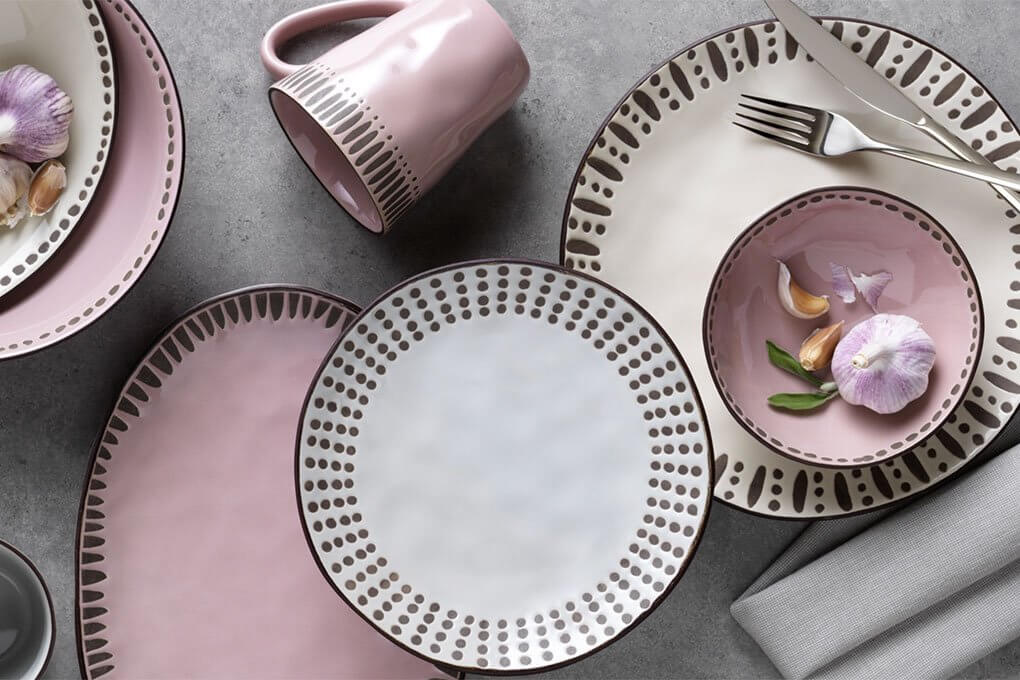 Vibrant color dinnerware options from Libbey® help your one-of-a-kind plating ideas take flight, creating new looks to complement your venue's unique character. Serve up an experience that is funky, eclectic or adventurous – and always memorable.
Ingredients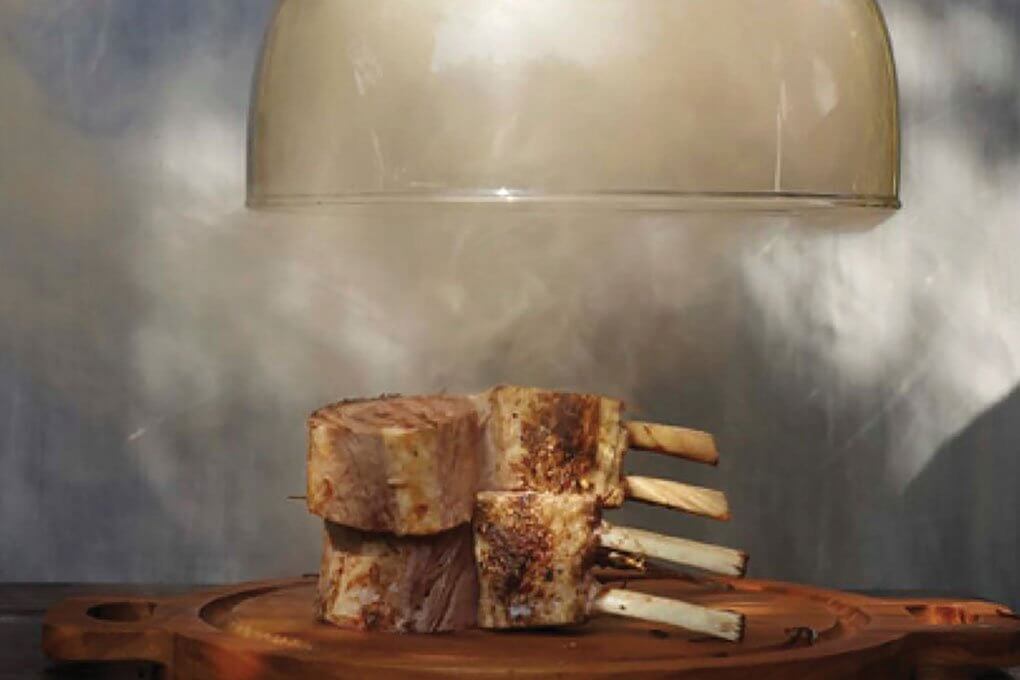 Smoke's distinctive air is wafting into new categories, including cocktails, fruit, vegetables and honey. Here are 10 trend-forward ideas for featuring creative smoked options on your menu.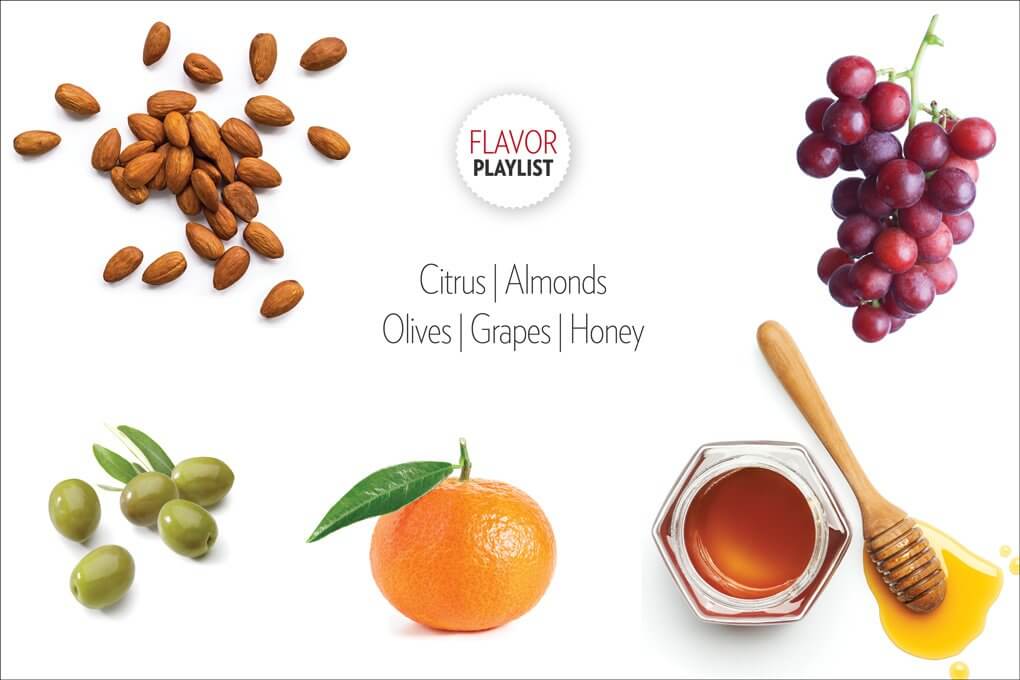 Estevan Jimenez is the executive chef and culinary instructor at Rancho Cielo Youth Campus in Salinas, Calif. He shares five flavors that inspire his culinary creativity.
Beverages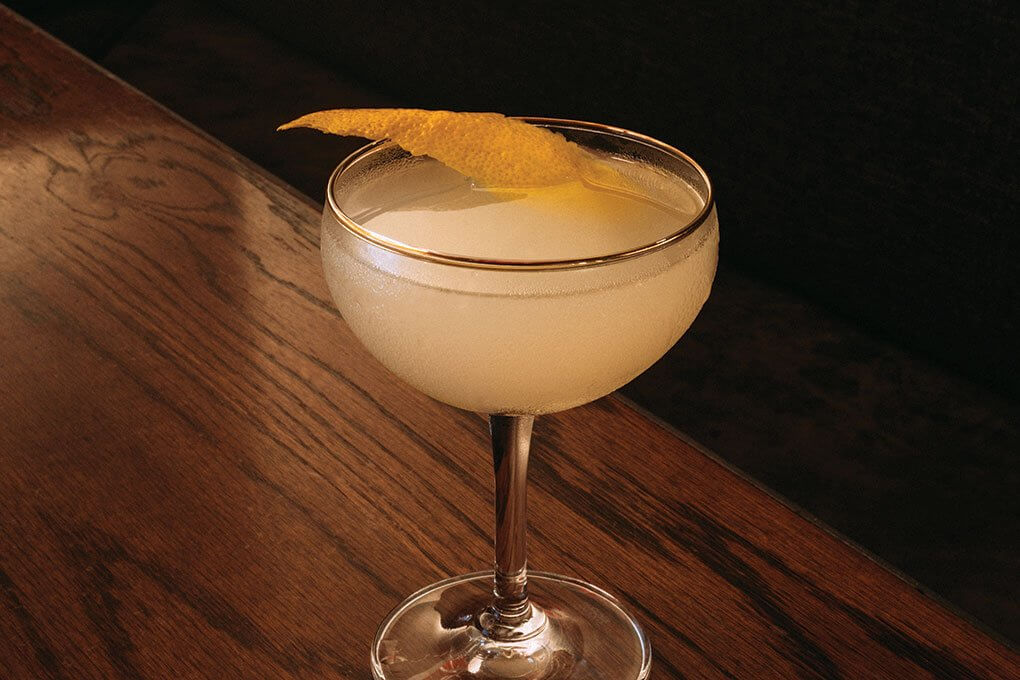 Mixologists continue to introduce innovative new cocktails, but the classics never go out of style. These drinks are standbys for a reason: well balanced, broadly appealing, reliably satisfying, nicely nostalgic. They're enjoying a refresh as operators look to create new experiences with familiar favorites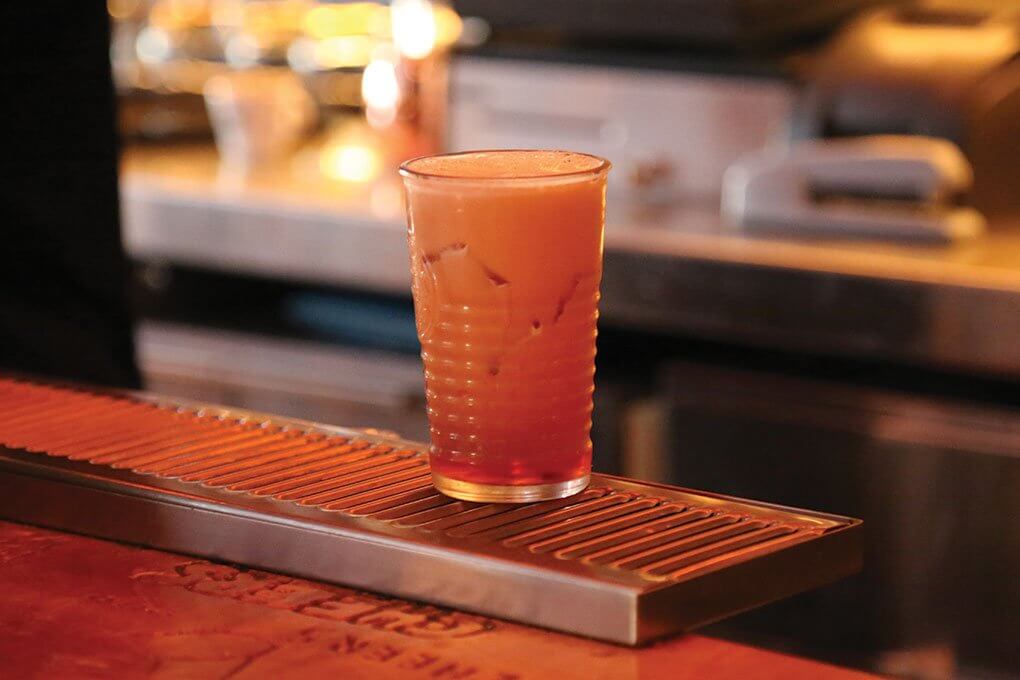 To identify what is being done to drive appeal and sales of cocktails at trend-forward concepts, Southern Glazer's Wine & Spirits set out on its second-annual fact-finding tour. The standout discovery this year is the creative and sophisticated use of high-impact ingredients that introduce unique profiles to classic cocktails. Based on our research, here are four key opportunities in the cocktail category.
Desserts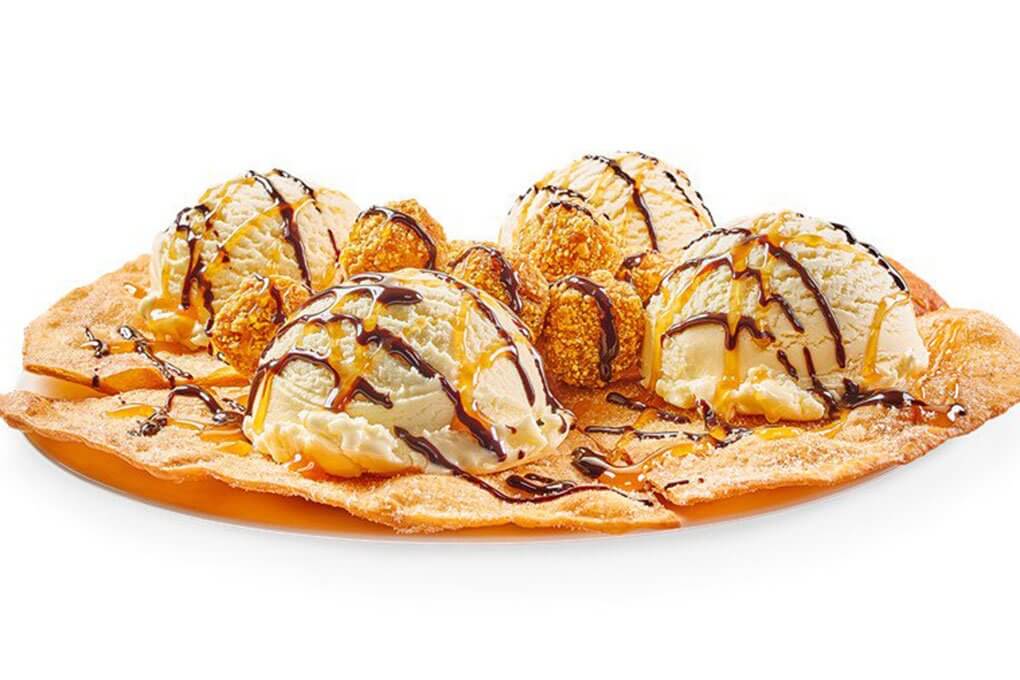 Look southward for the next big thing in dessert texture—buñuelos. Here are four opportunities to showcase buñuelos in trend-forward dessert applications.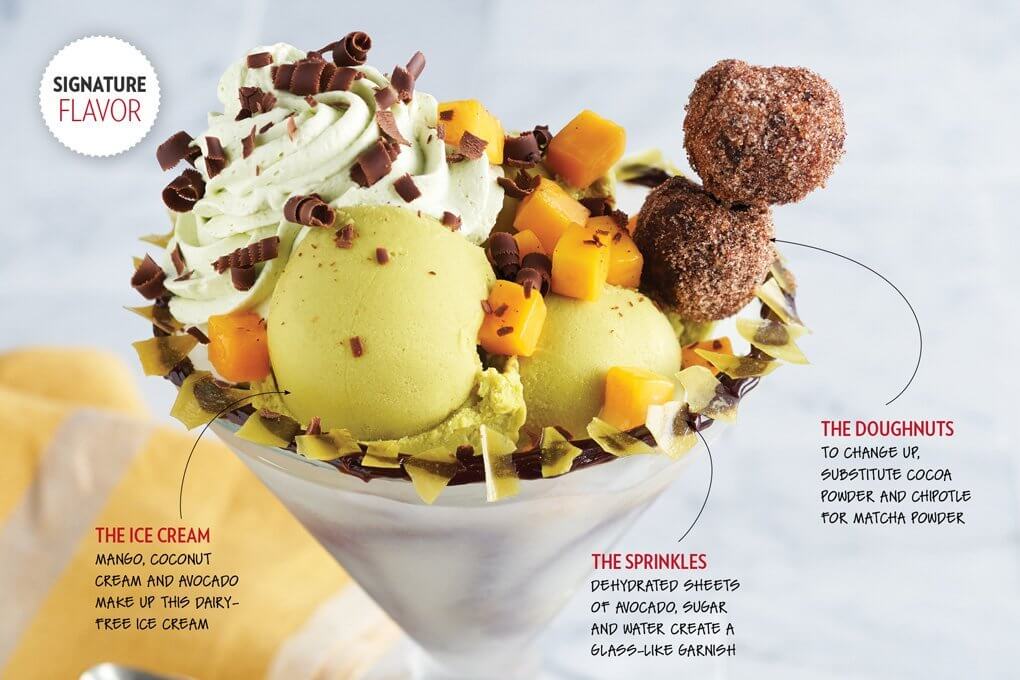 Exploring the versatility of the avocado, this Sweet Avocado Surrender Sundae stars avocado-mango ice cream, Mexican hot chocolate sauce and chocolate-chipotle avocado doughnut holes.
Strategy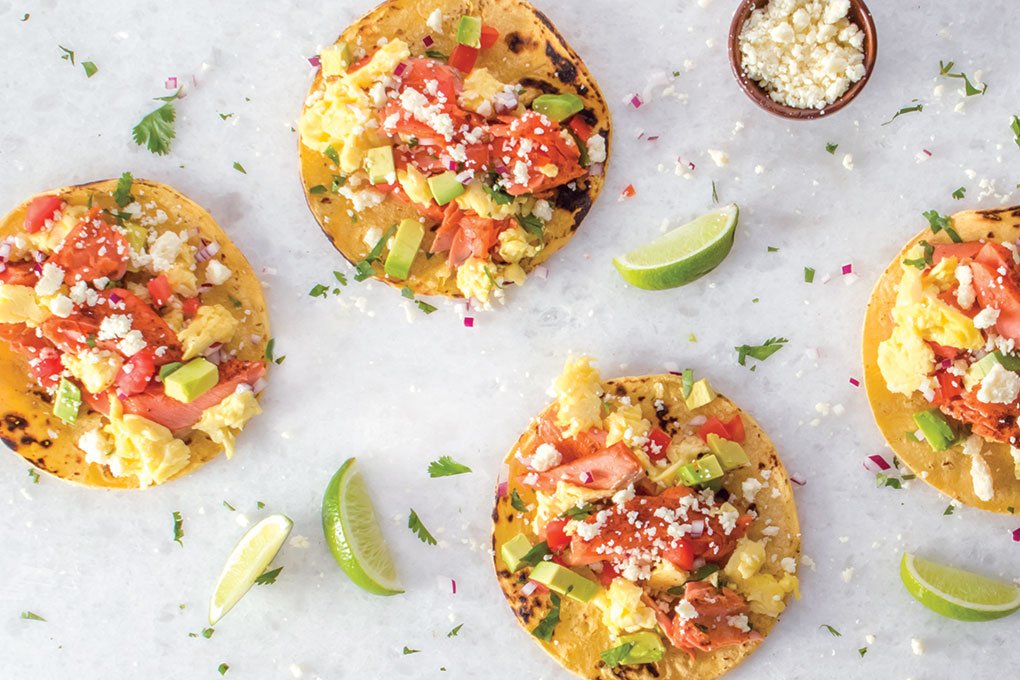 There are really no limits to flavor play in the breakfast space. We bring you inspiration. Salmon tacos. Avocado chicharrones. Adjarian Khachapuri - a flatbread from Georgia. A Roasted Pear, Spinach and Gorgonzola Omelette. And much much more.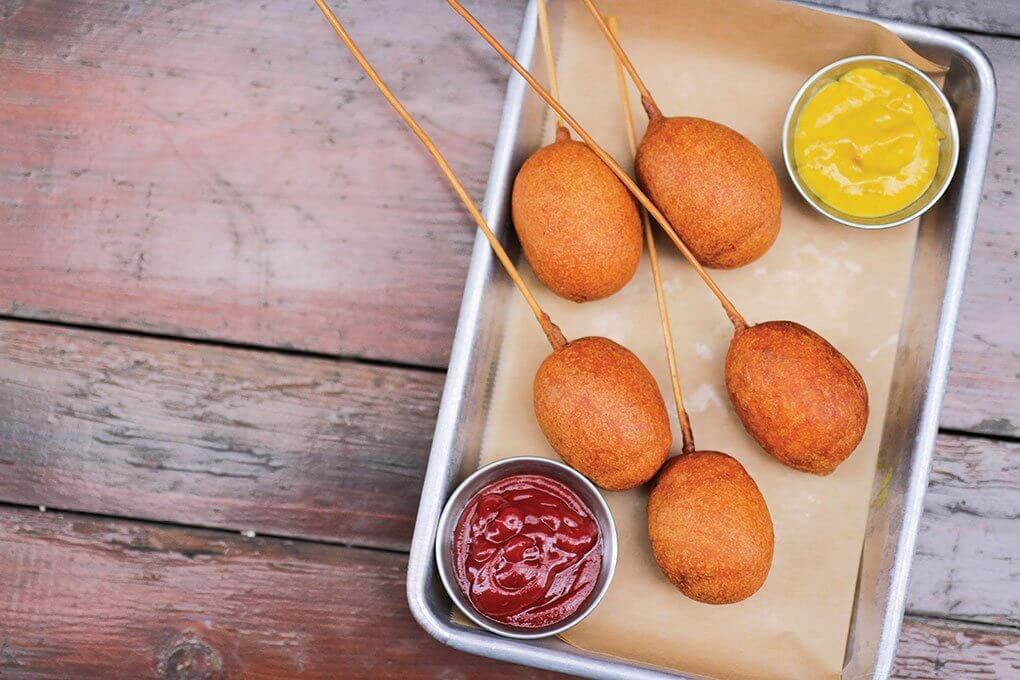 What does Gen Z represent for restaurant brands, and how are operators strategizing? We took a snapshot to help better understand these younger dining consumers, coloring in the profile of Gen Z while also outlining a few concepts' savvy approach in making them loyal customers.