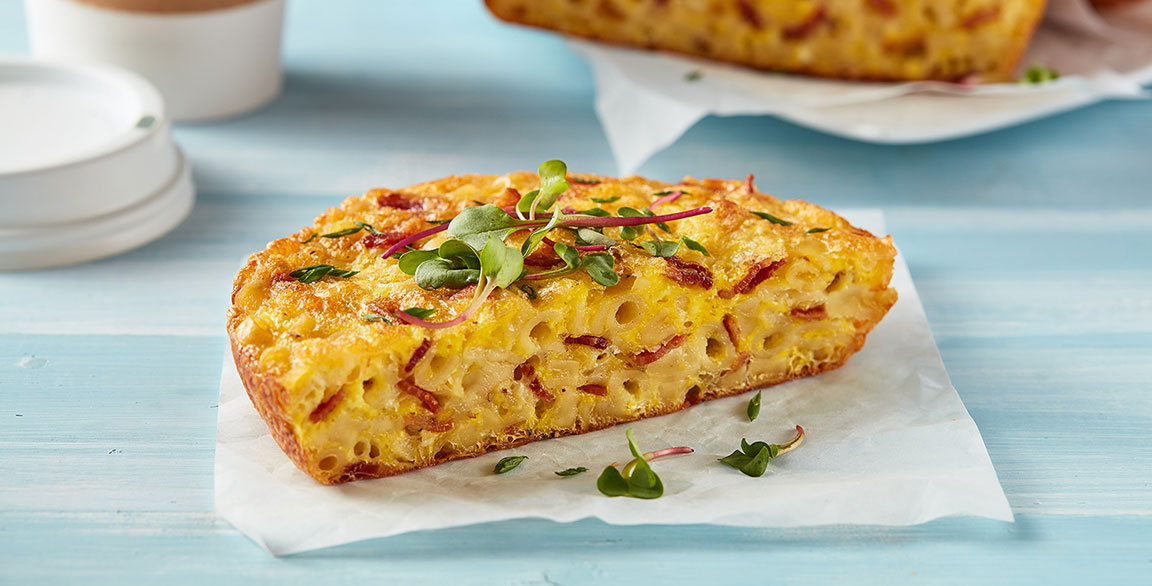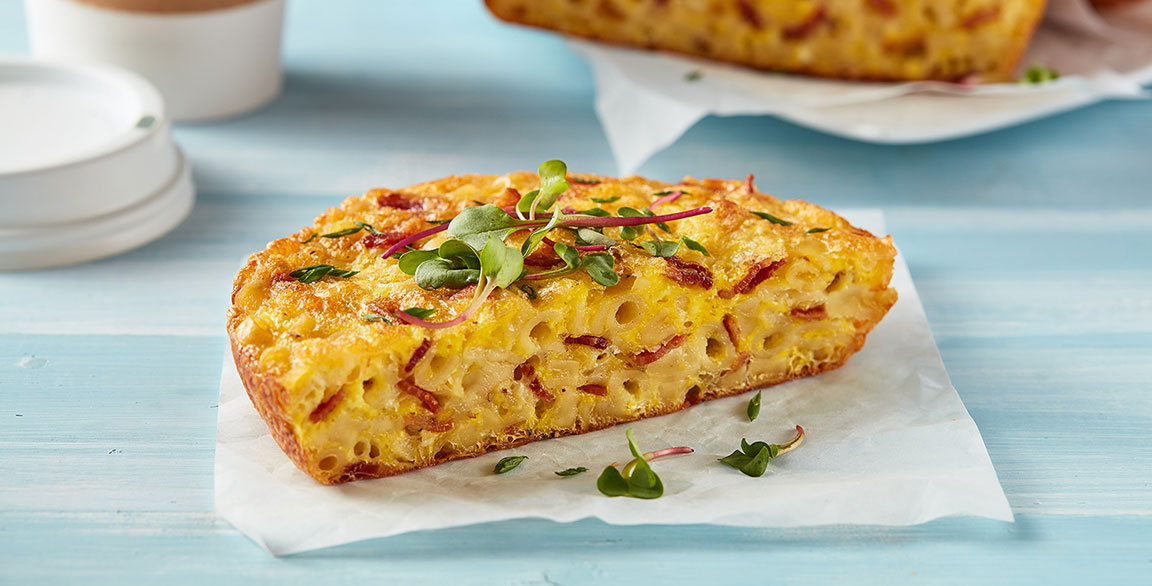 Handheld Barilla Pasta Frittata
Recipe courtesy of Chef David Viviano
Sponsor: Barilla
Servings: 4
Ingredients
4oz Barilla Ditalini pasta
2 Tbsp olive oil
1 cup medium-dice bacon
8 eggs, whisked together
1 cup Gruyere cheese, shredded
To taste salt and pepper
As needed sliced chives
Directions
In a large pot, bring water to a boil. Season with salt. Cook the pasta for 10 minutes. Drain and toss with some olive oil. Spread on a sheet pan to cool.
Heat the oven to 350 degrees F.
Add 1 Tbsp oil to a medium cast-iron skillet or nonstick ovenproof pan. Heat to medium. Add the bacon and cook until crispy.
Meanwhile, in a medium bowl, combine the cooked ditalini, eggs, and cheese. Season with salt and pepper. Pour into the pan with the bacon. Cook over medium heat until the eggs start to firm up on bottom.
Transfer to the oven and bake for 10 to 15 minutes, or until set. Allow to cool slightly.
Slice and garnish with chives and serve.
Project Management: Summit F&B
Photography: Carlos Garcia // Food Styling: Peg Blackley & Bree Williams