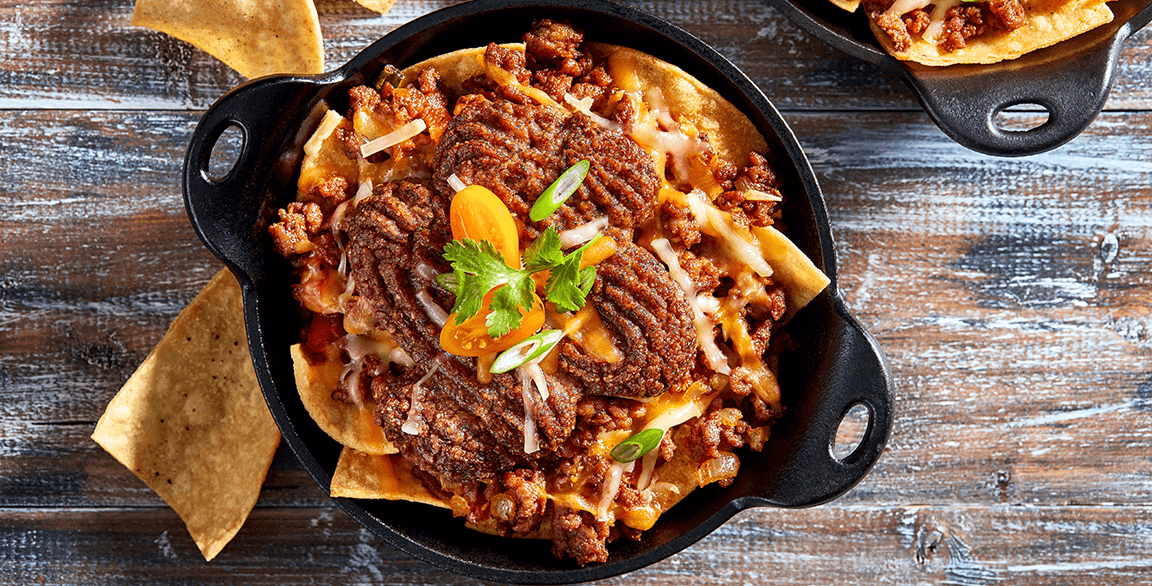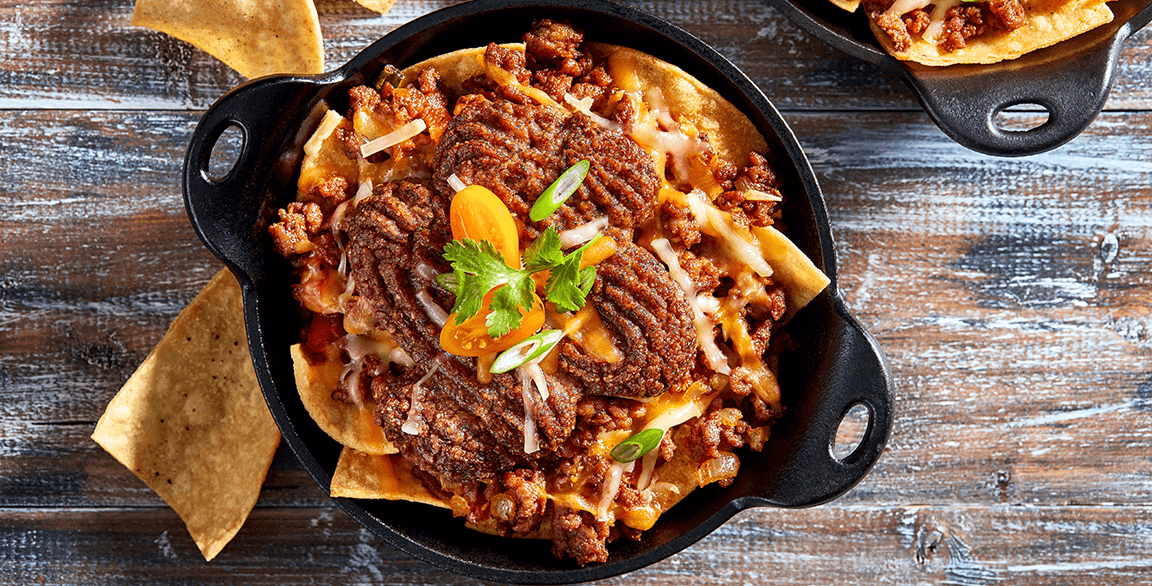 Ranchero Baked Bean Pie
Recipe courtesy of Chef Thomas Horner
Sponsor: Bush's Beans
Servings: 24
INGREDIENTS
3 Tbsp olive oil
1 lb onions, small dice
4 lbs ground beef
3 oz garlic, minced
4 oz scallions, chopped
1 c taco seasoning
3 tomatoes, diced
2 Tbsp kosher salt
3 lbs crispy tortilla chips
2 lbs shredded cheese blend
1 (#10) can Bush's® Sidekicks™ Taco Fiesta™ Black Beans
1 c bread crumbs
¼ c cilantro
6 whole eggs
DIRECTIONS
Preheat the oven to 350 degrees F.
In a large pot, sauté the onions in the oil. Add the beef and brown gently. Drain off excess fat.
Add the garlic, scallions, seasoning, tomatoes and salt. Stir to combine.
In a hotel pan or individual ovenproof dishes, build a base of tortilla chips and layer half the beef mixture and half the cheese. Put on another layer of beef, reserving the remaining cheese for the top.
Drain the beans and place them in a food processer. Puree while adding the cilantro, bread crumbs and 1 egg at a time until incorporated.
Place bean mixture in a piping bag and pipe it decoratively on top of the beef and cheese mixture.
Top with the reserved cheese and bake 35 to 45 minutes, to heat through.
Project Management: Summit F&B
Photography: Carlos Garcia // Food Styling: Peg Blackley & Bree Williams