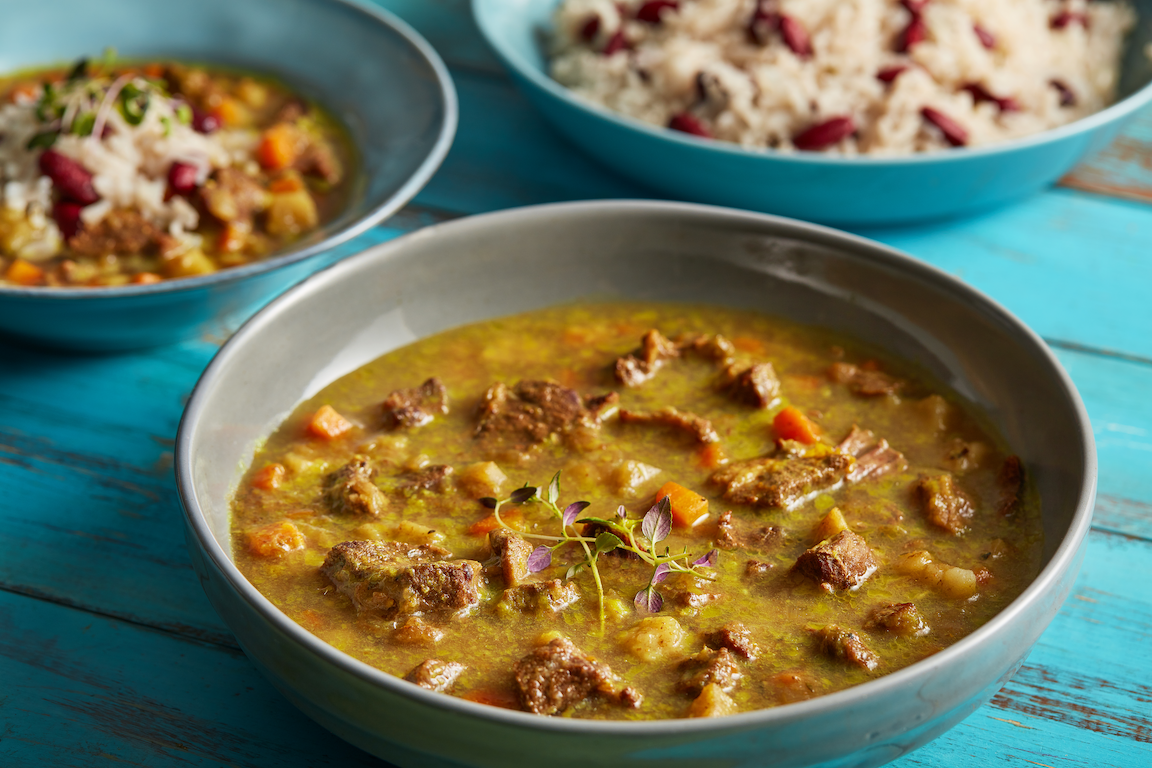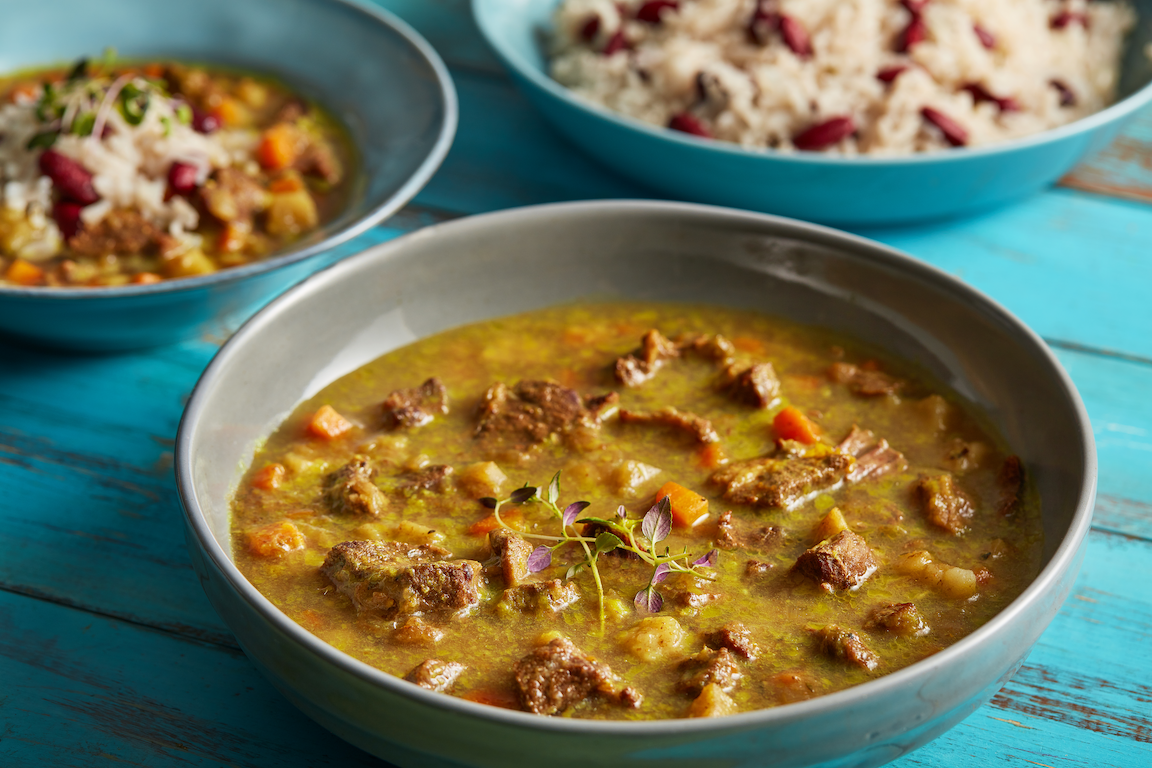 Jamaican Curry Goat
Recipe courtesy of Eric Martinez
Sponsor: Aussie Beef & Lamb
Servings: 10
Ingredients
Vegetable oil, as needed
3 lb fresh Australian goat meat
2 Scotch Bonnet peppers
½ tsp black pepper or allspice berries
2 yellow onions, diced
3 scallions, sliced
4 garlic cloves
3 thyme sprigs
1 small knob fresh ginger, grated
2 Tbsp salt
2 russet potatoes, diced
2 carrots, diced
2 qt vegetable stock
¼ c curry powder
½ tsp Chef Paul Prudhomme Cajun Seasoning
Directions
In a rondo, heat some oil and brown the goat meat. Remove and set aside.
Add the Scotch Bonnet peppers, black pepper, onion, scallions, garlic, thyme, ginger, salt, potatoes and carrots and sauté for 2 to 3 minutes.
Add goat meat back to pot and deglaze with stock. Stir in curry and Cajun seasoning. Simmer on low heat until goat meat is tender and delicious, about 1 hr.
Place 3oz rice in a bowl and ladle 5 oz of curry. Garnish to your liking.
Chef Notes
I marinated the meat in a housemade fish sauce for 12 hours and omitted the salt from the recipe. It really brightens the dish.
Project Management: Summit F&B
Photography: Carlos Garcia // Food Styling: Peg Blackley