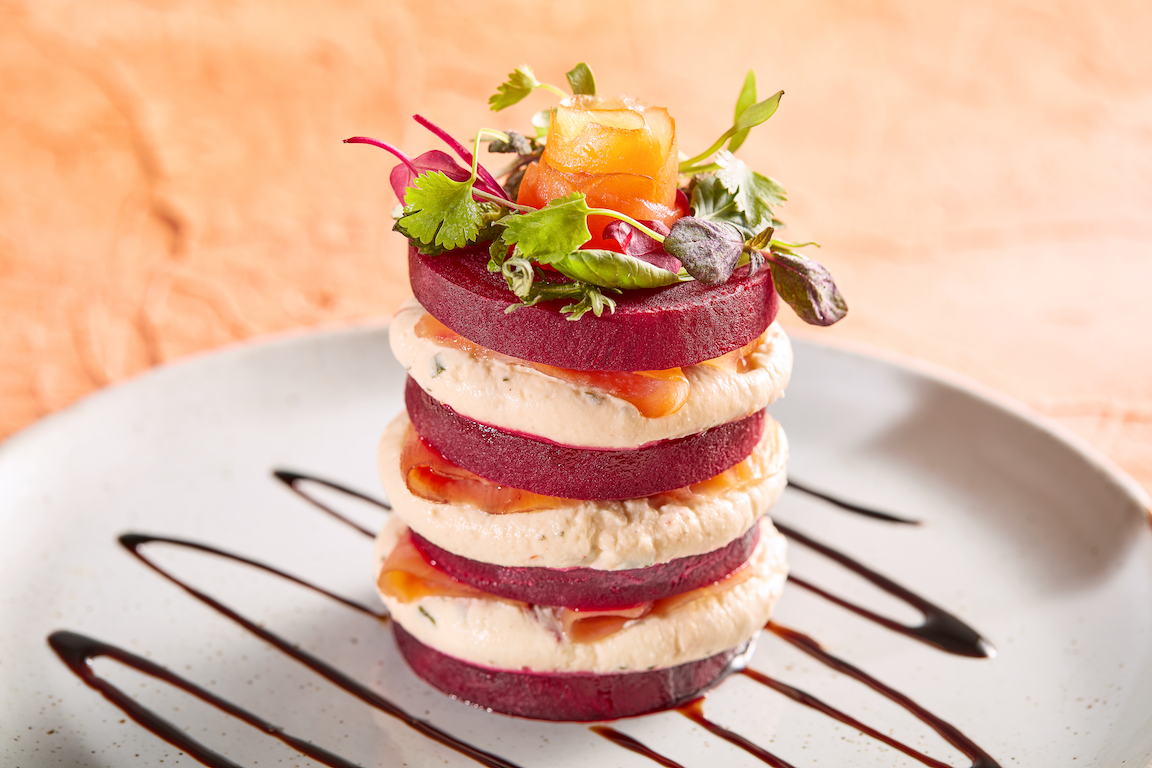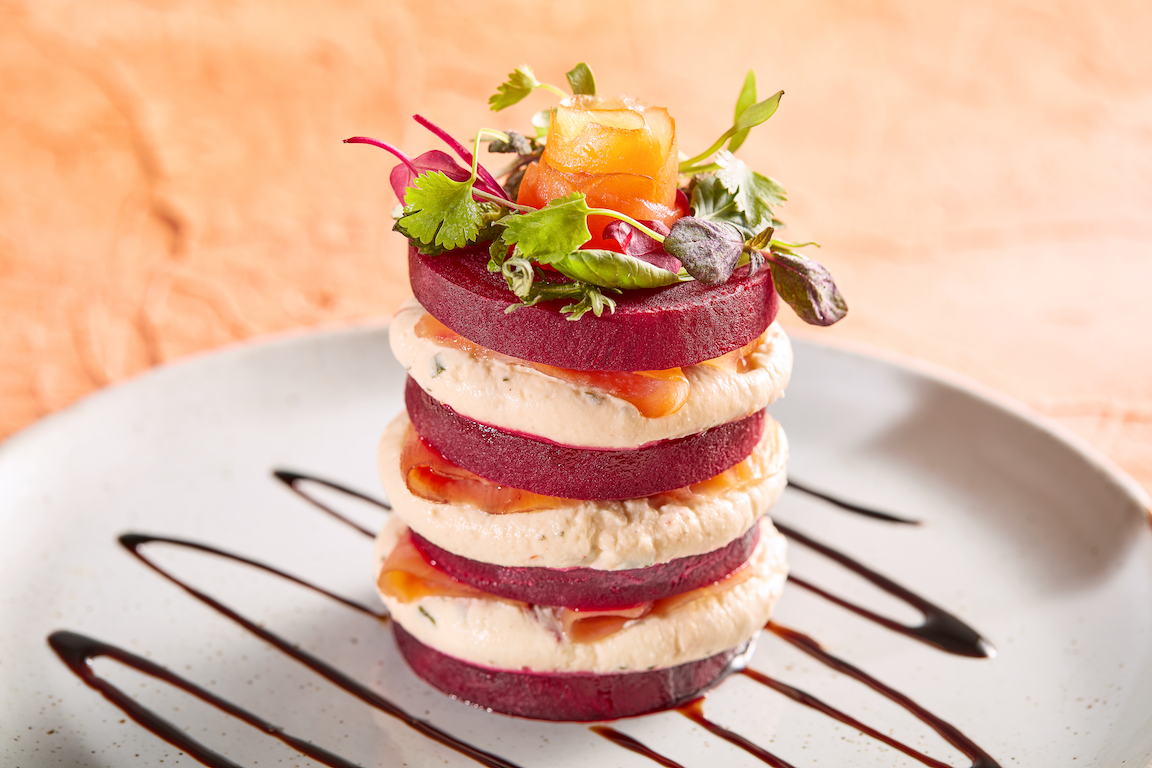 Beet and Salmon Napoleon with Boursin® Garlic and Fine Herbs
Recipe courtesy of Juan Serrano
Sponsor: Bel Brands USA
Servings: 8
Ingredients
1 lb Boursin® Professional Gournay Cheese, Garlic & Fine Herbs
12 oz smoked salmon, 4 oz minced; 8 oz sliced
4 oz heavy cream
5 tsp ground chipotle
1 Tbsp umami sauce with black garlic
3 lb medium red beets, peeled
Kosher salt, as needed
Balsamic reduction, as needed
Microgreens for garnish, as needed
Directions
Add the Boursin® and minced salmon to a stand mixer with the whip attachment. Whip until the cheese has softened.
Add the cream, chipotle and umami sauce. Whip until they are combined and the cheese is light.
Scrape it into a pastry bag and refrigerate until needed.
Boil the beets in salted water until tender when poked with a fork. Drain and let them cool.
Use a mandoline to slice beets ¼ in thick. Use a 3-in biscuit cutter to cut each slice into a consistent size, if desired.
To build the napoleons, oil a 3- to 3 ½-in cylinder mold. Layer 1 beet slice, about 2/3 oz Boursin® mixture, and some sliced salmon (about ½ oz per portion). Repeat the layers twice, ending with a final beet slice.
Slide the napoleon out of the cylinder and refrigerate for service. Repeat to build more napoleons.
To plate, zigzag the plate with balsamic reduction. Place one napoleon and garnish with microgreens and a salmon rose.
Project Management: Summit F&B
Photography: Carlos Garcia // Food Styling: Peg Blackley