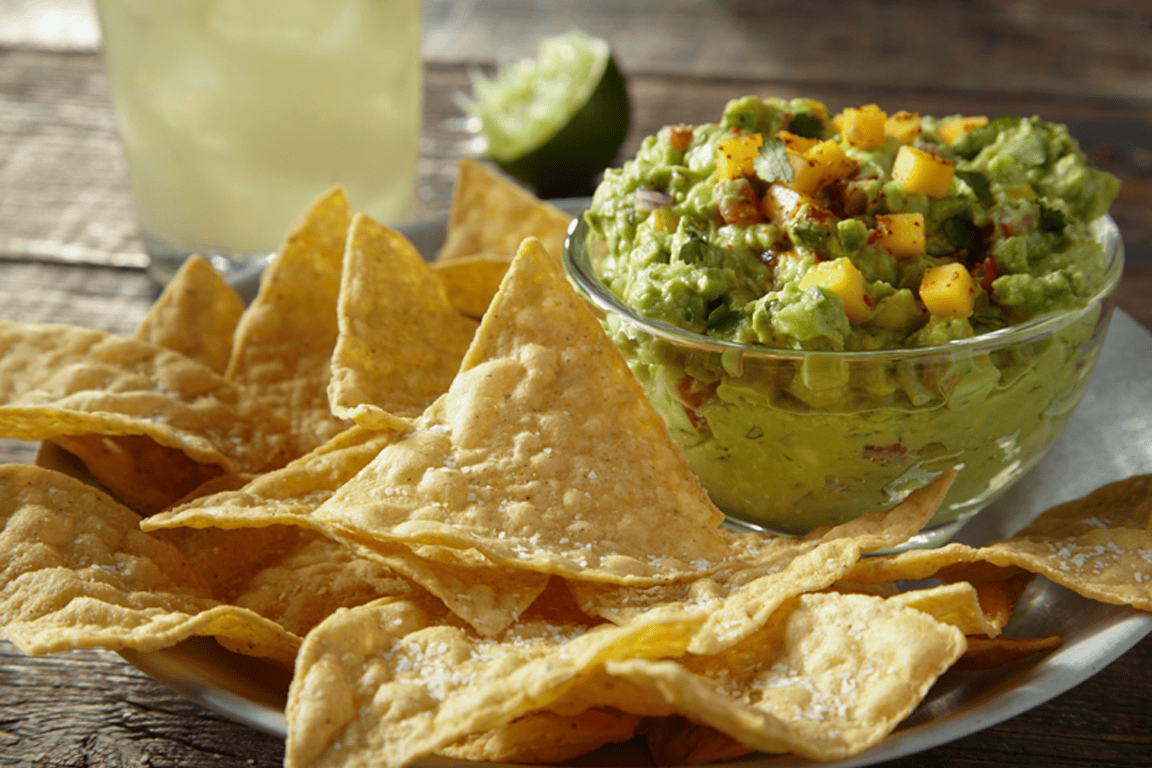 SPONSORED CONTENT
Green Goodness
Discover the added values of a fresh take on avocados
SPONSORED CONTENT
Green Goodness
Discover the added values of a fresh take on avocados
By Flavor & The Menu
November 16, 2023
By Flavor & The Menu
November 16, 2023
"Fresh Avocados have amazing versatility. They are wonderful in guacamole, but are a great feature in many other menu applications," says Chef Walter Rivas, Corporate Executive Chef, Avocados From Mexico. Choosing fresh avocados over processed alternatives is a smart strategy that can offer creative, trend-forward menu applications and help improve your bottom line.
For foodservice operators in the United States, there is only one option to source fresh avocados any time of year: Avocados From Mexico. Michoacán, a state in the southwest interior of Mexico, is one of few places in the world where avocados are grown and harvested year-round. Thanks to the combination of varying altitudes, volcanic soil and an ideal mix of sun and rain, more than 30,000 avocado orchards there produce the fruit 365 days a year.
"Everything from menu development to sourcing to training is easier with a fruit that is readily available," says Chef Rivas. Preservatives and flavors added to processed avocado and guacamole products often lead to textural and flavor differences that come up short in consumer acceptance.
In fact, in a blind taste test, restaurant patrons overwhelmingly prefer fresh avocado pulp, with 77 percent giving it high marks for flavor, appearance, color and—the big differentiator—texture. Fresh guacamole also outranks processed options. Perhaps most important, diners can discern the differences between fresh and processed, rejecting processed pulp and guac for being too smooth or soft. Guests prize a proportional chunkiness from fresh avocados and generally find that processed products don't rise to their textural expectations.
When chefs and menu developers prioritize the use of fresh ingredients, it signals to guests that the restaurant values their patronage. Perceptions of restaurants that regularly menu fresh avocado and guacamole reach higher levels than those that serve up processed options, spurring repeat visits and even higher check totals. Research finds diners are willing to pay up to $2 for a fresh avocado add-on! Fresh delivers a clear profitability advantage. The bottom line? A fresh, delicious avocado dish can set a positive tone for the whole dining experience.
FRESH INSPIRATIONS
Quality ingredients propel culinary creativity, creating opportunities for next-level dishes destined to become signature offerings. "Fresh avocados can be sliced, chopped and pickled for salads,"  says Rivas. "I've also used fresh, sliced avocados for battered avocado fries and have grilled and stuffed avocado halves."
From smash to schmear to dressing to condiment, fresh avocados can lift menu items in many ways, including intriguing global mash-ups. For example:
Fresh avocado combined with roasted garlic and chile crisp makes for a zesty aioli.
Chopped avocados mixed with cabbage and marinated tuna create a poke taco filling that can be dressed with avocado soy vinaigrette and avocado Sriracha sauce.
Combine dill-pickled avocado and creamy avocado honey mustard dressing to top a Cordon Blue-style chicken breast sandwich.
Add charred poblanos to an avocado-based dressing and drizzle into a turkey wrap.
Mix smashed avocado (made with white wine vinegar and kosher salt) with feta, chopped tomatoes and fresh herbs and serve with shaved gyro meat, yogurt sauce, lettuce, cucumber and red onion in a pita pocket.
Avocado purée made from soft, ripe avocados can be blended with oil and acid to make great salad dressings. And that same purée can be used for beverages, says Chef Rivas. From creative cocktails like an Avojito or the Sweet Chili Avo Cocktail (below) to non-alc options like a Mango Avo Smoothie, fresh avocados can inspire intriguing flavor stories on the beverage menu.
But it's the handheld space that Chef Rivas finds particularly well-positioned for easy avocado upgrades. "Whether that's adding fresh slices to a burger, using an avocado aioli to top a hotdog or tucking avocado hummus into a pita, avocados are a simple, tasty addition," he says.
A QUALITY COMMITMENT
When you choose fresh Avocados From Mexico, you are choosing availability, versatility and profitability. You're also choosing a partner eager to help you make the most of your investment in fresh avocados and guacamole, through back-of-house training, culinary innovation, menu testing, integrated marketing and promotion support that is custom-built for your brand, as well as its Fresh Seal menu program. This badge of honor placed on ordering apps, websites, social media pages, menus and signage proudly declares you have made a quality commitment to serve real, fresh, unprocessed, never-frozen avocados and guacamole.
Discover all the ways fresh avocados can elevate your menu and how to partner with Avocados From Mexico.