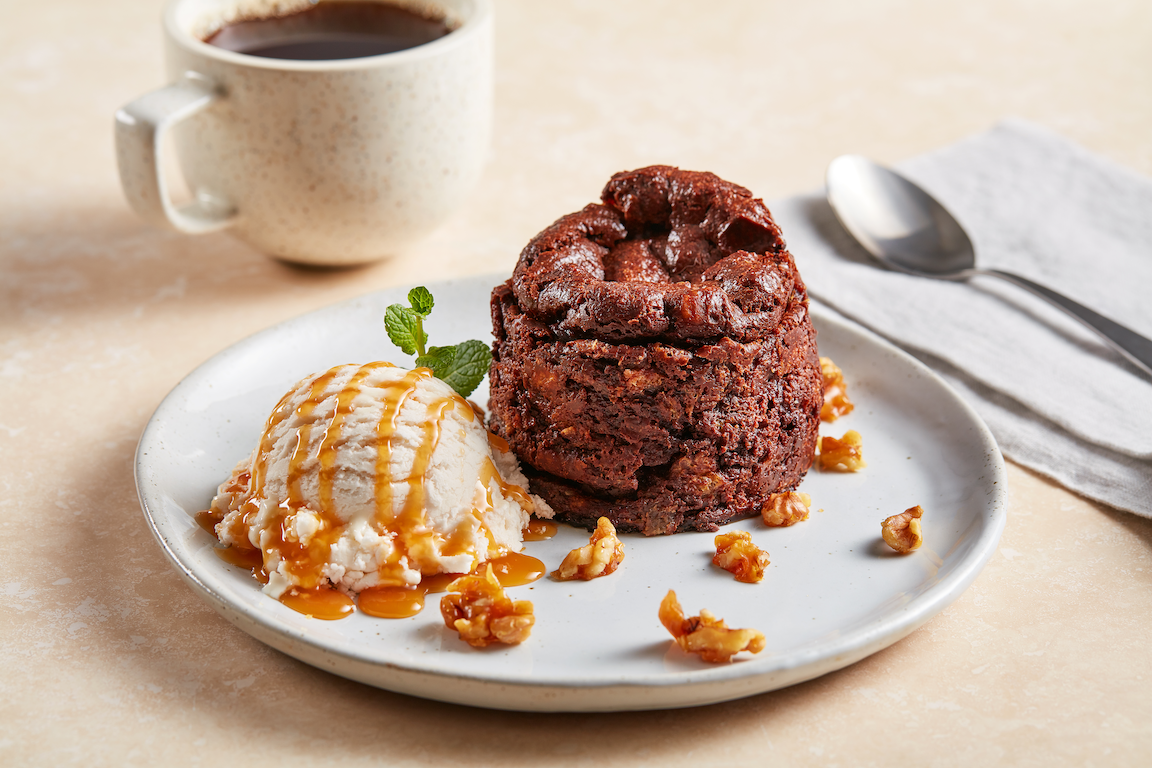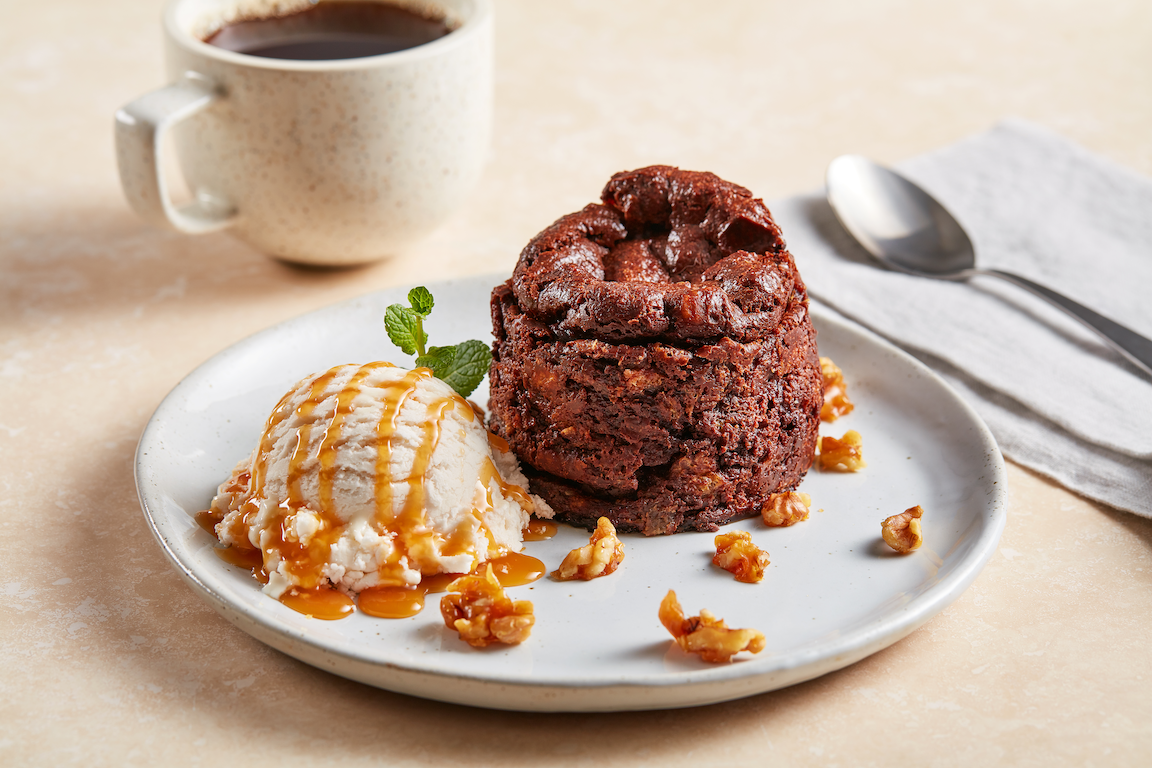 Ghirardelli® Chocolate Bread Pudding with Candied Walnuts
Recipe courtesy of Juan Serrano
Sponsor: Ghirardelli
Servings: 10
Ingredients
12 oz heavy cream
1 lb Ghirardelli® 52% Chocolate Chips
1 lb brioche, cut in ¼-in cubes
2 oz sugar
2 oz brown sugar
1 tsp ground cinnamon
½ tsp ground nutmeg
¼ tsp ground ginger
1/8 tsp salt
3 eggs, whisked
1 qt half-and-half
1 c milk
1 ½ tsp vanilla
Ghirardelli® Caramel Sauce, as needed
Vanilla ice cream, as needed
Mint sprigs for garnish, as needed
Chopped candied walnuts for garnish, as needed
Ghirardelli® 52% Chocolate Chips, as needed
Directions
Heat the cream over medium heat and bring it to a low boil.
Place the Ghirardelli® chips in a large bowl with a towel underneath.
Pour the hot cream over the chocolate. Don't stir. Cover the bowl with plastic and leave for 5 minutes.
Uncover and whisk the cream and chocolate together to make a smooth ganache.
In the ganache bowl, combine the ganache, bread, sugars, spices, salt, eggs, half-and-half, milk and vanilla. Fold together thoroughly. Cover and refrigerate for 6 hours to allow the bread to be well soaked.
To build the puddings, oil a large sheet pan. Using 3- to 4-in ring molds, press 8 to 10 oz of pudding mixture into each ring. Cover with foil and bake for 15 to 20 minutes at 325°F with #3 fan. Remove the foil and bake for 10 minutes more to crisp the tops.
Leave the puddings in the molds to cool. Cover and refrigerate.
To plate, place one pudding in the oven for 8 minutes to warm through.
Drizzle a plate with Ghirardelli® Caramel Sauce. Slide the warm bread pudding out of the mold and place it on the sauce. Top with a scoop of ice cream and a mint sprig. Scatter candied walnuts around the plate.
Project Management: Summit F&B
Photography: Carlos Garcia // Food Styling: Peg Blackley