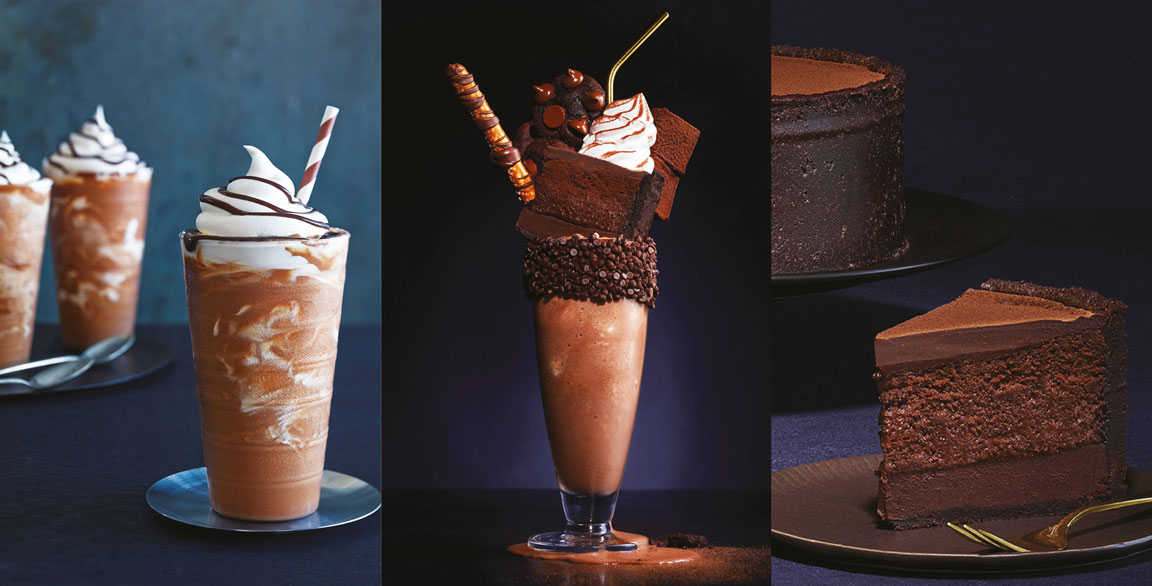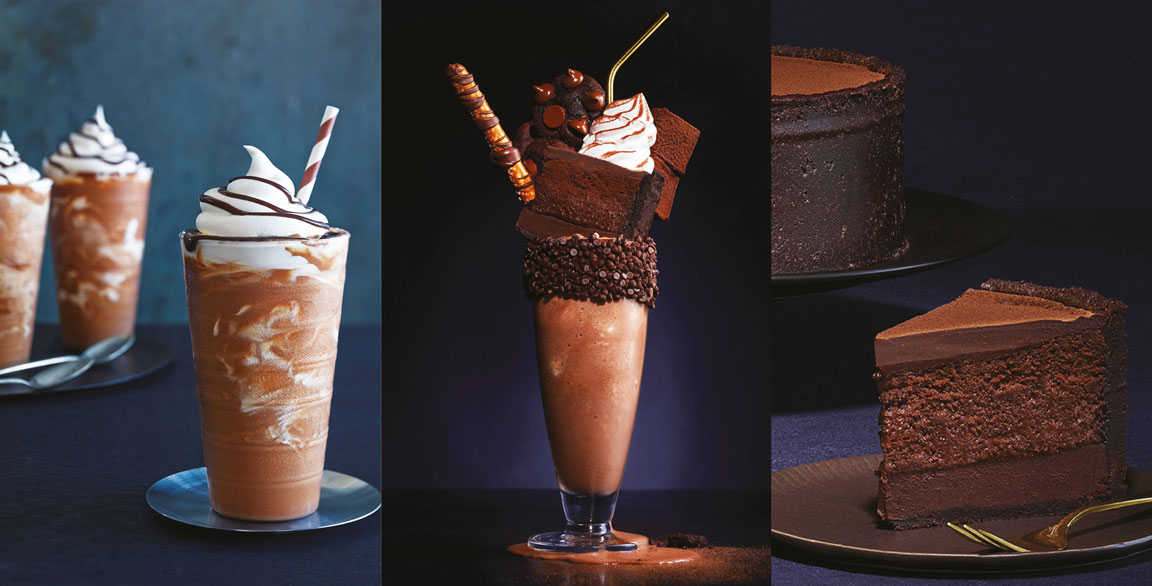 By Flavor & The Menu
January 13, 2021
What's in a name? That's a question Ghirardelli Chocolate has been deliciously answering since it was established in 1852 by Italian-born Domingo Ghirardelli at Kearney and Washington streets in San Francisco. In the years since, it continues to be a brand consumers immediately associate with superior quality chocolate and decadent desserts. And 2021 will be no different.
A recent Technomic study found that consumers aren't just likelier to spend more for products that use Ghirardelli, they are likelier to go to the restaurant more often (71%), likelier to recommend it (71%), and likelier to think the restaurant has an excellent reputation (69%). Frozen frappes, mochas, chocolate cheesecake and chocolate chip pancakes are just some of the treats consumers prefer ordering when made with Ghirardelli products.
Or, in other words: Premium Ghirardelli ingredients enhance the taste and appeal of desserts and beverages to help drive sales growth for operators.
During the uncertainties of coronavirus, one thing that resonates with consumers and operators is quality ingredients with a premium brand image.
Chris Eklem, Vice President of Ghirardelli Chocolate Company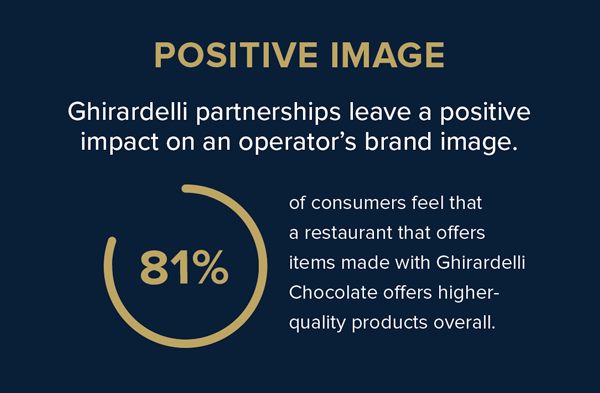 One of the company's strongest initiatives is the "Made with Ghirardelli" program that promotes the incorporation of Ghirardelli ingredients with foodservice menu items to enhance the quality of the product and drive consumer excitement by leveraging the strength of the Ghirardelli brand.
Ghirardelli has partnered with a variety of third-party bakeries to create decadent cookies, rich brownies, gooey chocolate lava cakes and other ready-to-bake or thaw-and-serve items that help foodservice operators expand their takeout options while simplifying operations and providing their customers with the quality desserts they crave. Most of these bakery items are approved for the Made With Ghirardelli program, which means operators can quickly leverage the power of the Ghirardelli brand on menus and POS materials, including signage and packaging.
In addition, Ghirardelli offers a variety of sauces, such as chocolate, caramel and hot fudge, that can triple as ingredients for milkshakes, specialty coffee beverages, or dessert toppings and dipping sauces. By helping to simplify operations, Ghirardelli makes life a bit better for its operator partners to say nothing of their happy guests.
Find out more at www.ghirardelli.com/professional
[email protected]
1-800-877-9338