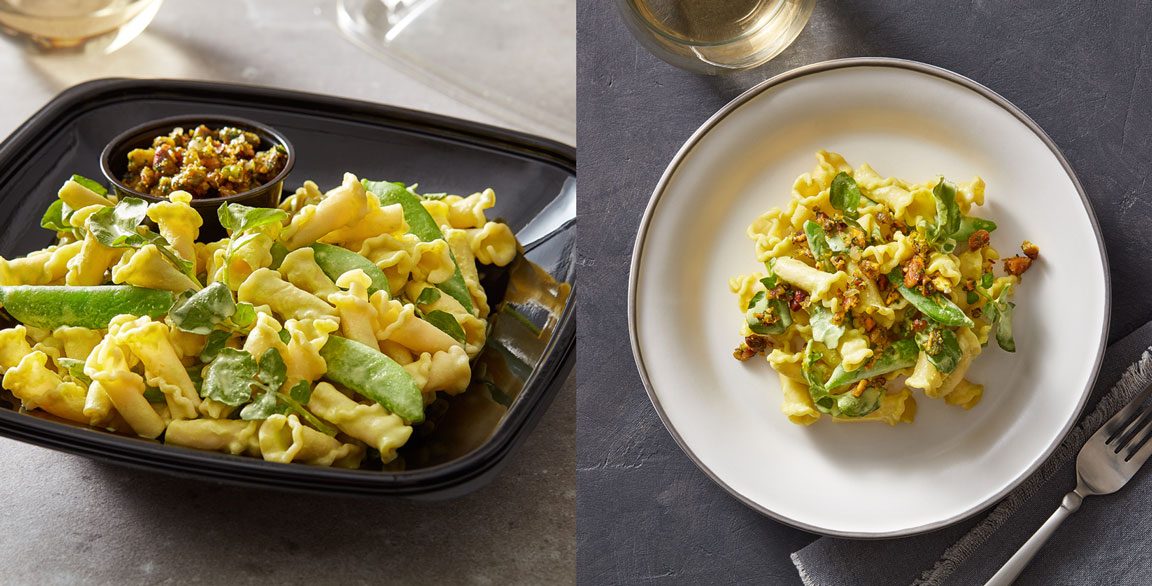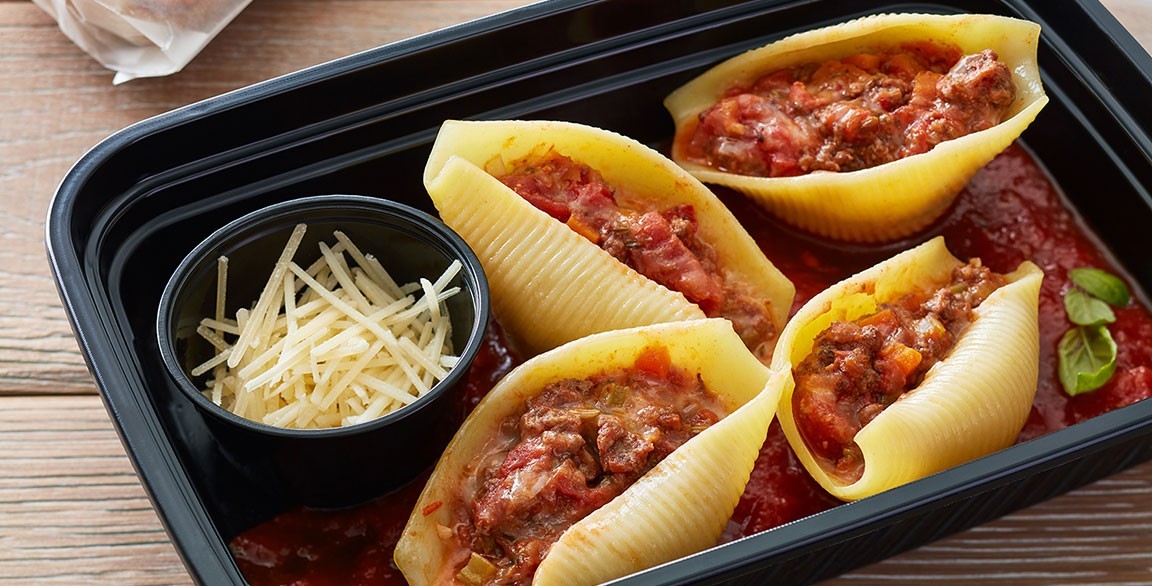 Barilla Spring Campanelle with Greens and Pistachio Gremolata
Recipe courtesy of Chef Nate Weir, VP of Culinary, Modern Restaurant Concepts
Sponsor: Barilla
Sturdy Barilla campanelle is the perfect vessel for a light but decadent cream sauce in this vegetarian pasta bursting with spring flavors.
Servings: 8
Ingredients:
Spring Campanelle:
3 pounds Barilla Campanelle
¾ cup extra-virgin olive oil
1 ½ cups minced shallots
3 tablespoons minced garlic
3 cups dry white wine
6 lemons, zested and juiced
3 quarts heavy cream
1 tablespoon kosher salt
30 ounces sugar snap peas, cleaned
36 ounces frozen green peas
3 bunches watercress, washed and torn
Pistachio Gremolata:
3 cups roasted salted pistachios
1 ½ ounces chopped fresh parsley
1 ½ teaspoons flaked sea salt
¾ cup extra-virgin olive oil
Directions:
For the pasta: Bring a large pot of water to a boil and season with salt.
In a large rondeau, sweat the shallots and garlic in the oil over medium-high heat, until translucent, about 5 minutes.
Add the wine; reduce by half. Add the lemon juice, cream, and salt. Reduce again by half, until thick enough to coat the back of a spoon.
Meanwhile, blanch the sugar snap peas in the boiling water for 3 minutes. Strain out and shock in ice water. Drain and slice on a heavy bias in ½-inch pieces.
Parboil the pasta in the boiling water for 5 minutes, then drain well and toss with olive oil. Spread out on a sheet pan and allow to cool.
Add the cream sauce and frozen peas to a blender. Puree at high speed until very smooth, at least 1 minute. Taste for seasoning. If not serving immediately, cool the sauce rapidly in an ice bath or shallow pan to preserve the color.
For the gremolata: Roughly chop the pistachios.
Add them to the parsley, reserved lemon zest, and sea salt and toss with the olive oil until combined.
For each serving, warm 1 cup sauce in a sauté pan until simmering. Reheat the parboiled pasta in boiling, salted water for 1 minute. Drain and add to the sauce.
Fold in sugar snap peas and watercress. Plate and garnish with about 1 tablespoon of gremolata.
Project Management: Summit F&B
Photography: Carlos Garcia // Food Styling: Peg Blackley & Bree Williams