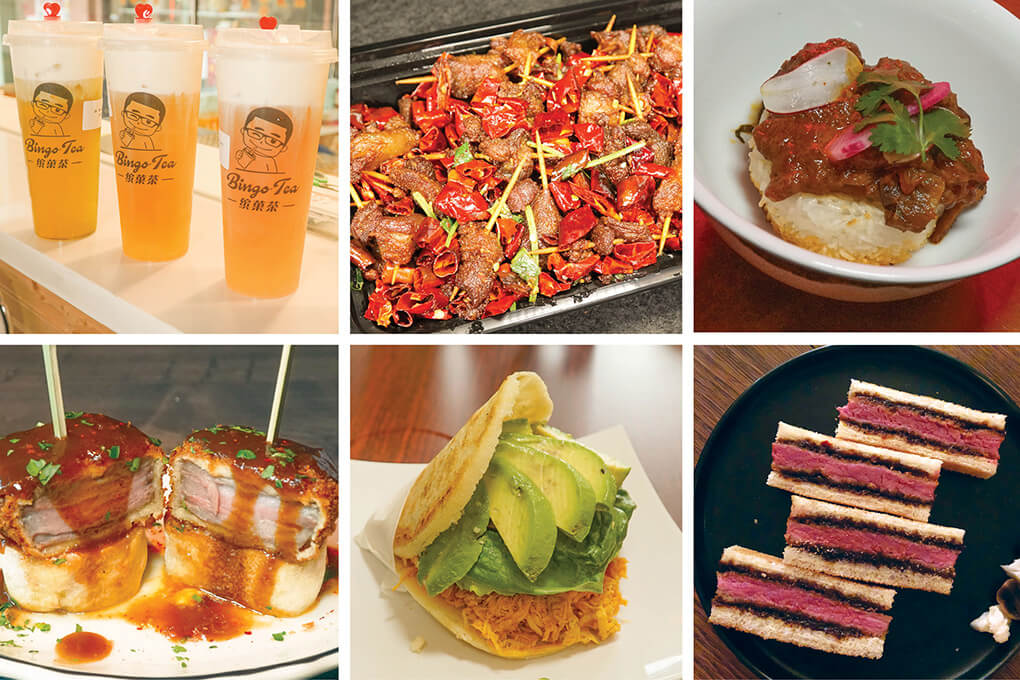 In 15 days that averaged 19 hours per day, Gerry Ludwig's team visited 116 new restaurants across the three cities, tasting 1,205 dishes along the way. This year's greatest takeaway was the growing influence of global cuisines on mainstream menus.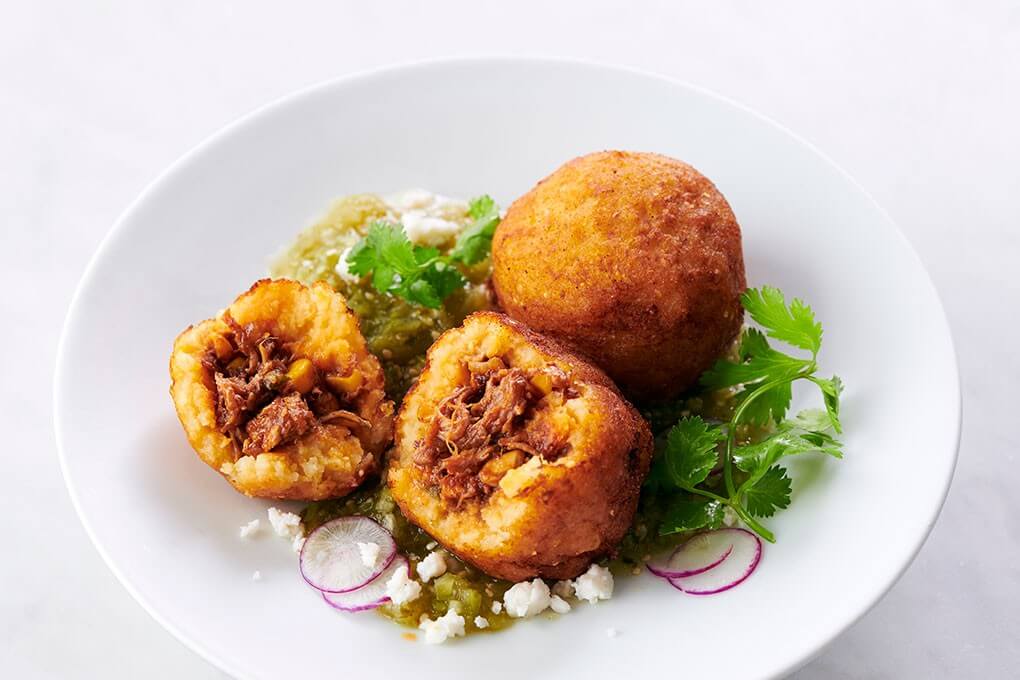 Mouthwatering Mexican-style tamale spheres, made with a warm Idaho® Potato tamale dough wrapped around flavorful fillings like carnitas, shortribs and barbacoa.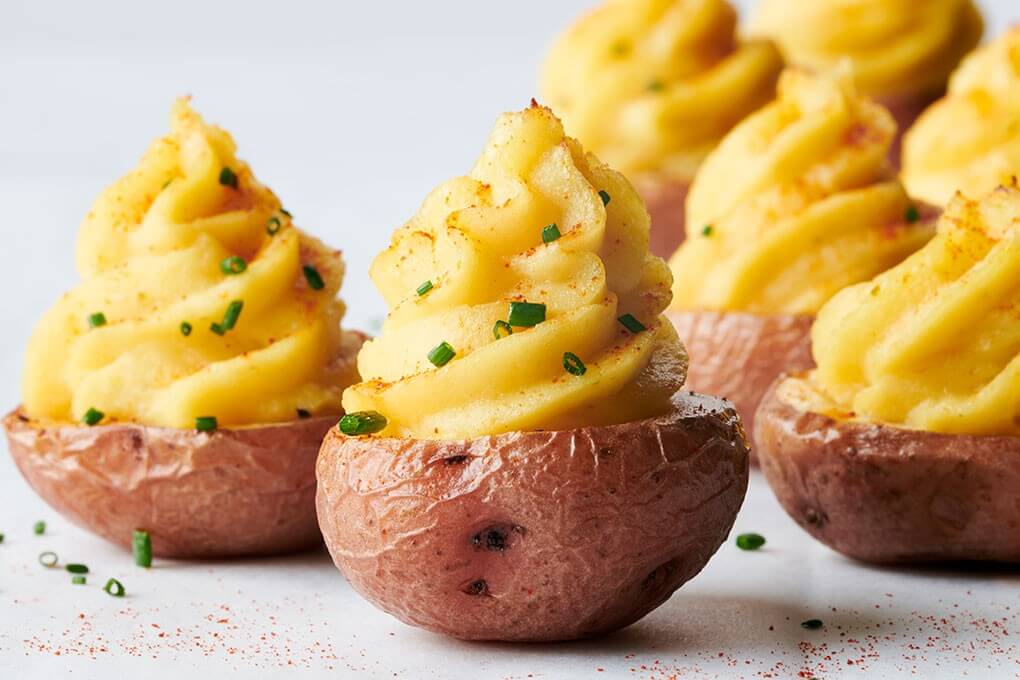 This devilishly delicious vegan starter is a tasty twist on the beloved, classic egg recipe, complete with a mustardy mashed Idaho® Potato filling and tangy tomato jam topping.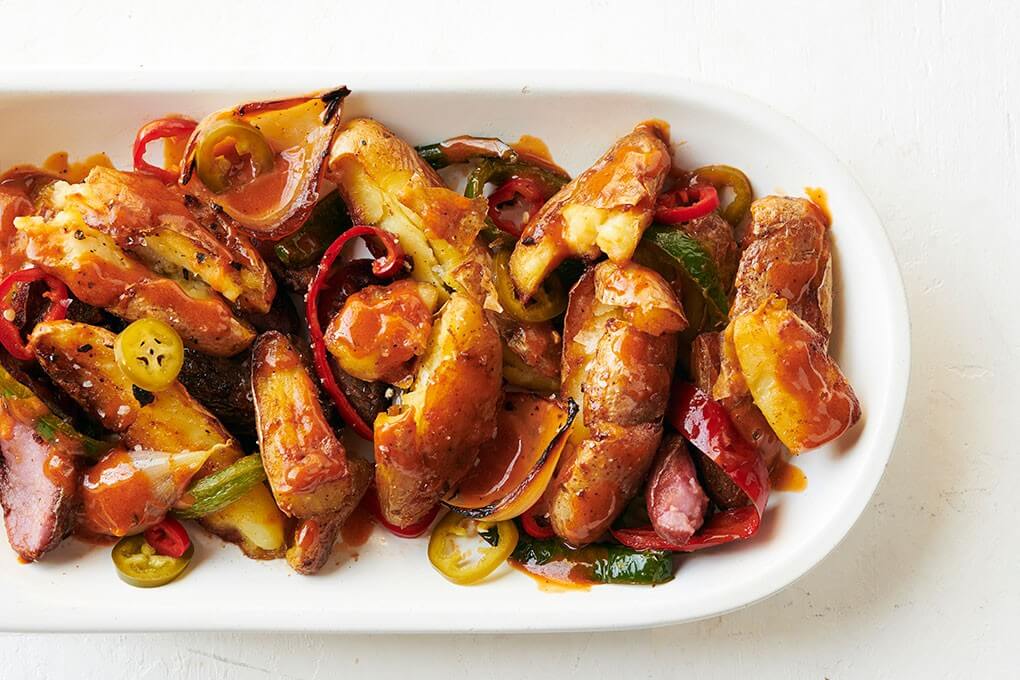 These Idaho® Fingerling Potatoes are roasted and pressed flat on a hot skillet, then topped with a thick and zesty homemade BBQ Butter.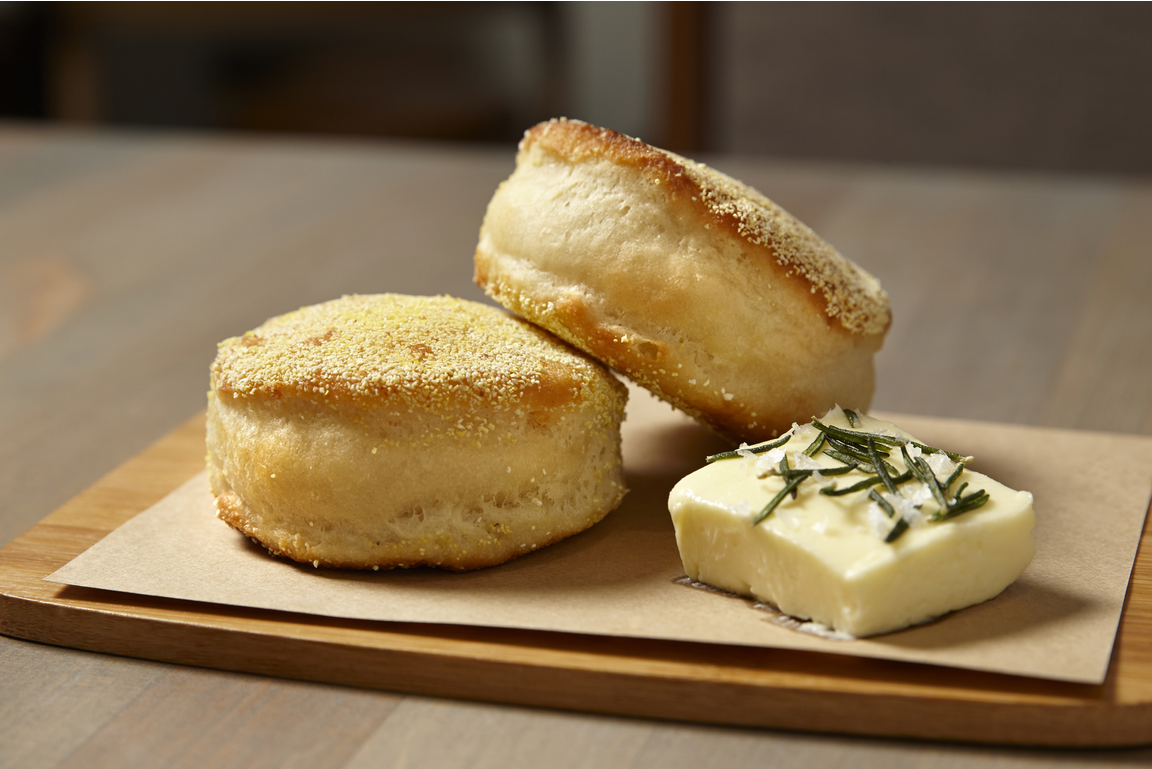 English Muffins
Love & Salt, Manhattan Beach, Calif.
Photo: Andrea Bricco
English muffins are the artisan darling of the bread world. Love & Salt's housemade muffins come with a cube of rosemary-sea salt cultured butter.
LATEST TWEETS
A signature beverage program is an imperative for a number of foodservice segments today. Craft cocktails, creative… t.co/UBQd2Ra8lR
This "Spudwich" spins the Reuben into a fun, modern version. t.co/I5vnbIzdJI
Show

Media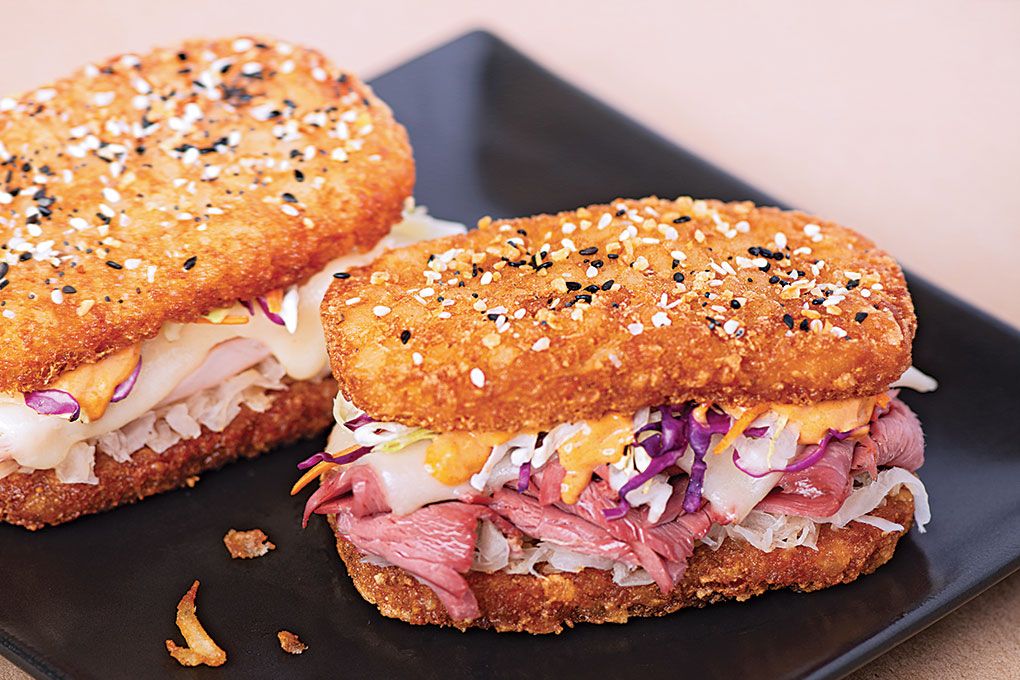 Food waste upcycling is becoming a larger part of green initiatives across foodservice. Yury Krasilovsky, foodservi… t.co/qbtc7DltaU