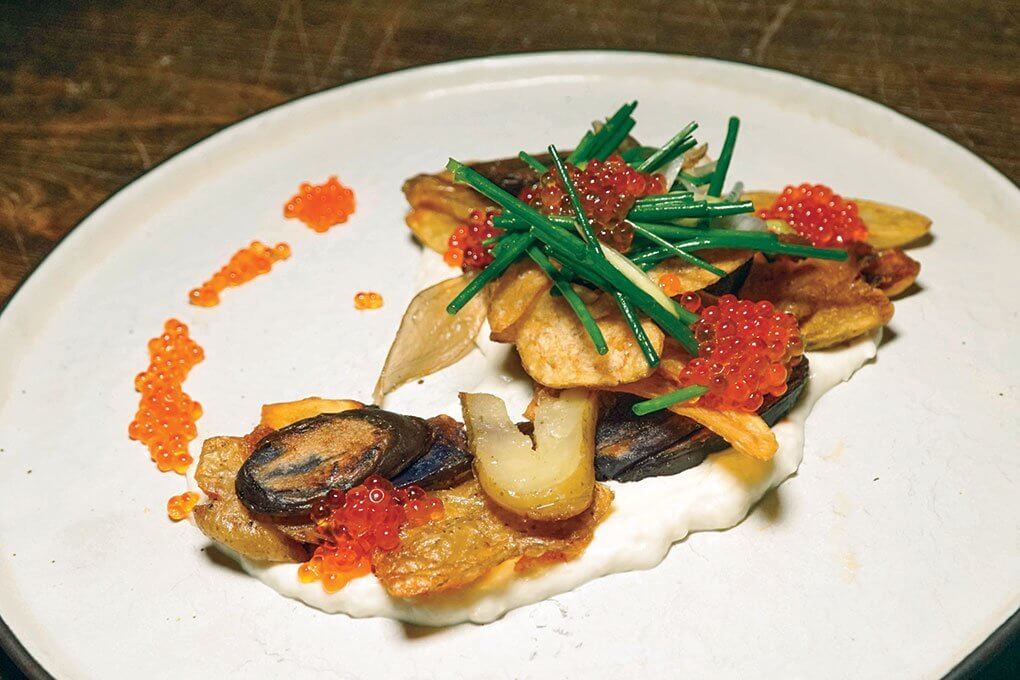 Gerry Ludwig and his team visited 113 restaurants and tasted 1,107 dishes on their annual street-level trends tour, finding actionable insights that can translate onto today's menus. Here's part two in our series, delivering even more on-trend takeaways.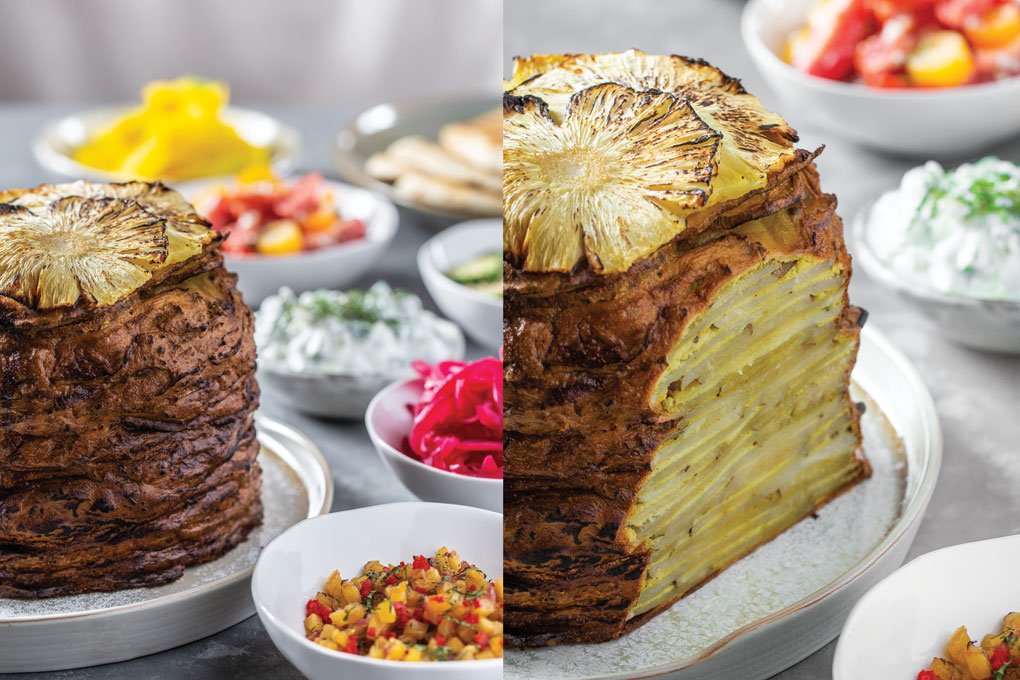 This potato-based take on the shawarma boasts better-for-you benefits as well as showstopping creativity.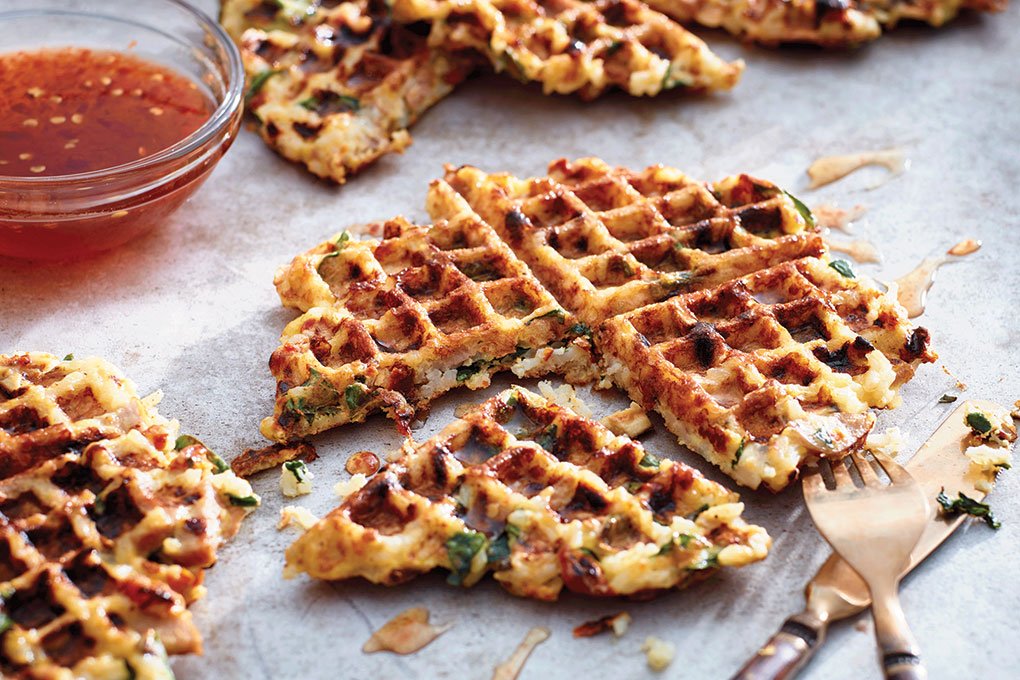 These Savory Rice Waffles are an innovative, gluten-free offering that appeals to a wide range of diners. Eggs are whisked together with cooked U.S. long-grain rice, savory turkey sausage, spinach, cheddar, cremini mushrooms and sun-dried tomatoes. The mixture is seared in a waffle iron to a crispy golden brown and served with a maple-sambal sauce.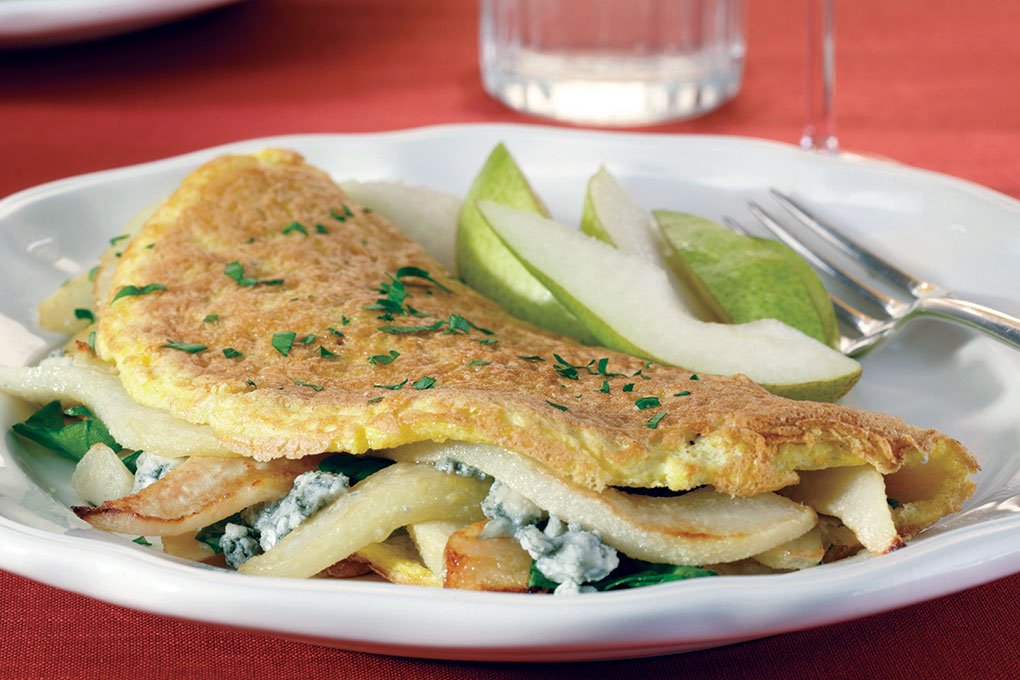 This Roasted Pear, Spinach and Gorgonzola Omelette is a sweet-savory take on the classic, boasting elegant flavors. "Gorgonzola can be overpowering, but the sweetness of the roasted pear softens its bite, and the flavors marry well together," says Kathy Stephenson, director of marketing communications for Pear Bureau Northwest. "It's a unique and unexpected combination in an omelette."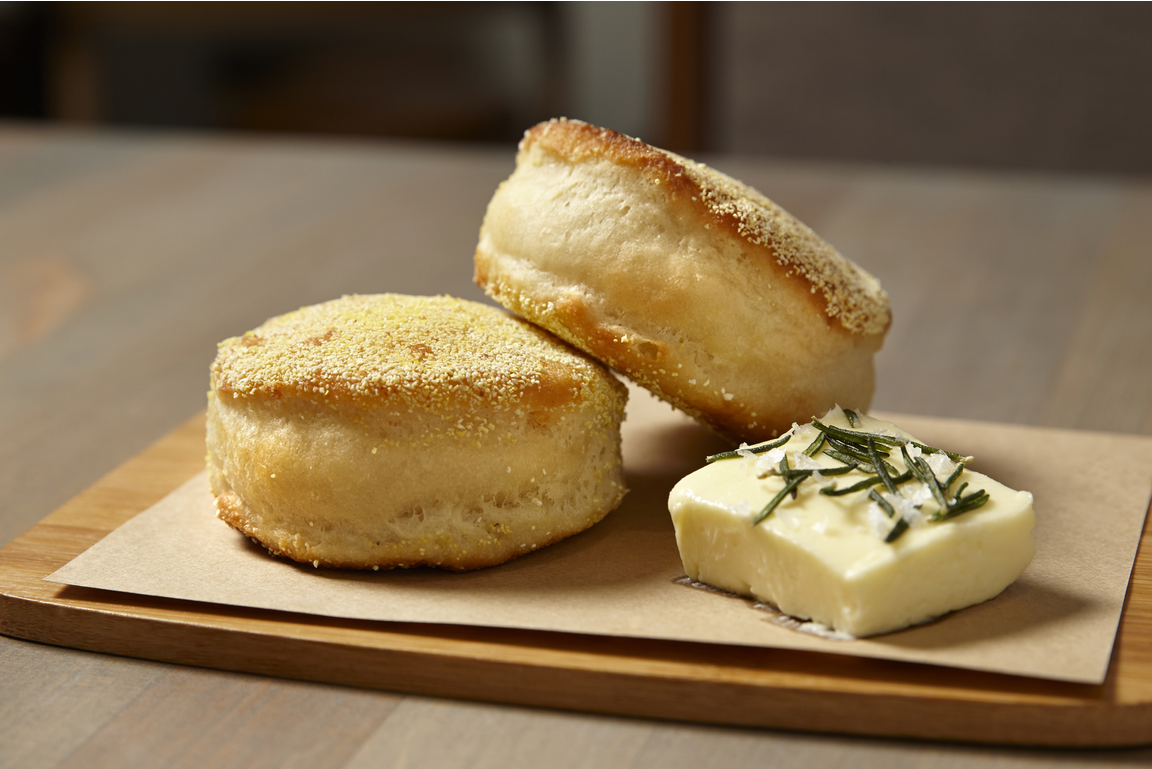 English Muffins
Love & Salt, Manhattan Beach, Calif.
Photo: Andrea Bricco
English muffins are the artisan darling of the bread world. Love & Salt's housemade muffins come with a cube of rosemary-sea salt cultured butter.