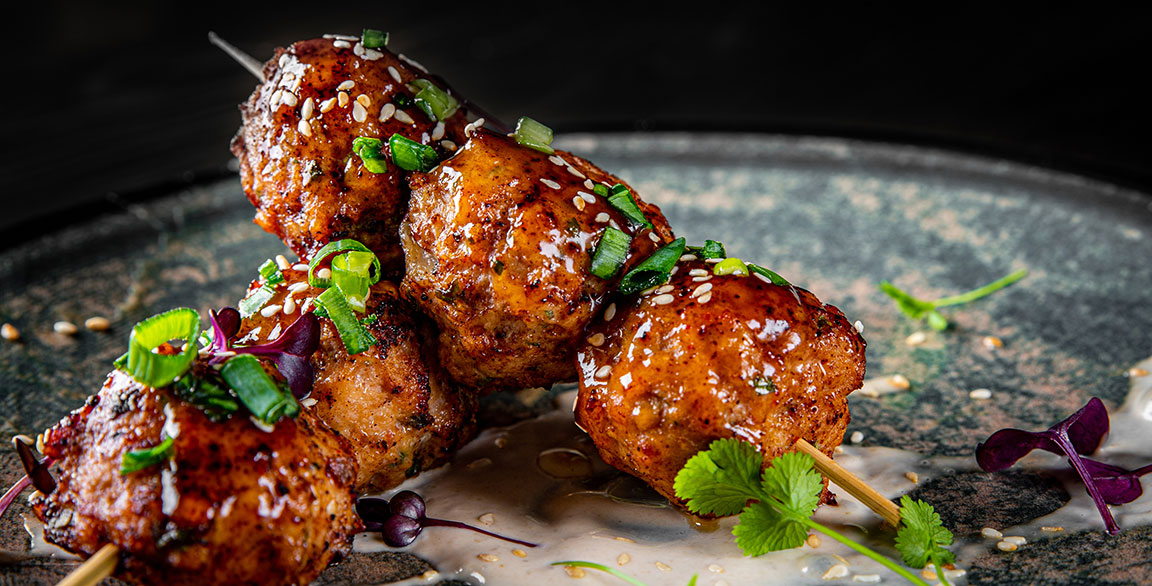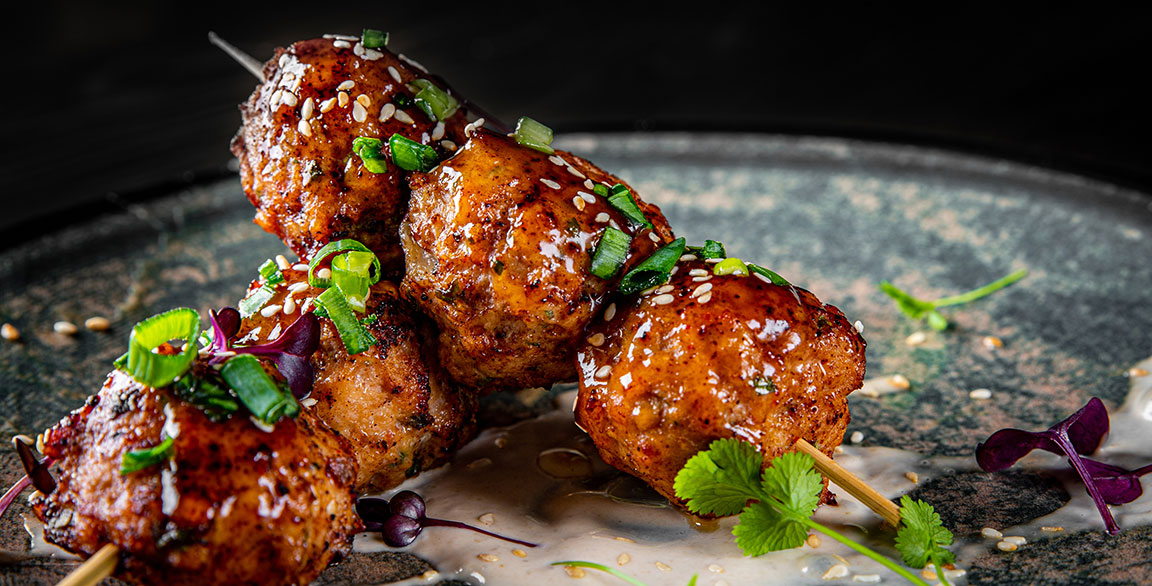 "To a consumer, a signature sauce can often be the key deciding factor for choosing one restaurant over another."
Mark Sobczak, director of global culinary with Newly Weds Foods, is one to know the critical role sauce plays in modern menu development. As one of the world's largest manufacturers of batters and breadings, seasonings, marinades, rubs, glazes, dressings and sauces, Newly Weds Foods understands the benefits of foodservice brands having their own signature flavors through such items.
"A signature sauce can often shape a restaurant's brand identity, especially when it's universally delicious and unique," says Sobczak. "Branding your flavor is another way of branding your business."
Whether it's producing a sauce from an existing recipe or creating a new one, Newly Weds' international culinary team can provide a broad spectrum of offerings that deliver bold and inspiring new tastes. "With a worldwide library of ingredients and a customized approach to formulation, we can create, recreate and tweak until our customer is satisfied with the end result," he says.
Creating a signature sauce always starts with taste. "Upon introducing a new sauce, it needs to have the right build, in which the sauce is truly the showcase," says Sobczak. From there, the process turns to determining if it's different enough from what's already out there, allowing the restaurant to truly "own" it. Color is another characteristic to consider, as is texture, which Sobczak highlights as a very on-trend attribute to sauces. "Added texture will help drive complexity and a unique experience."
From an operator's perspective, sauces have the bonus of being one of the easiest innovations to execute.
"Sauce is just one SKU and can be used across the menu with existing pantry items," says Sobczak. "Even two sandwiches with the very same build can have very different impacts with the differentiation of a sauce."
Sauce initiatives can vary according to a brand's objectives. "Signature sauces can be developed for your core menu, or you might want to roll out a seasonal LTO sauce a few times a year," says Sobczak. "You could also start with a more basic sauce and add 'plus ones' to make it more adventurous." For example, add seasoning to mayonnaise to transform it into a birria mayo or Chicago-style giardiniera mayo, suggests Sobczak. Plus-one strategies provide a great option to take advantage of existing SKUs, and allow operators to market faster with a "new" sauce and, in the process, a new dish.
Learn more at newlywedsfoods.com