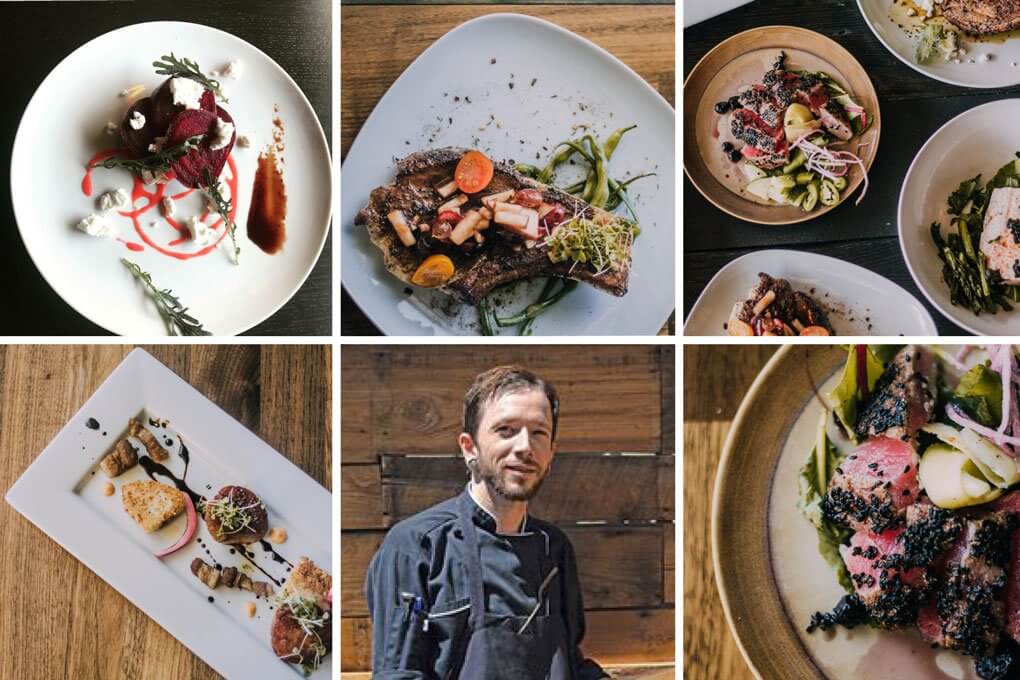 Creating menus with meaning, approaching food with a punk rock street-kid mentality, and blending cultures and foods together. Paul Adams talks about few rules he lives by when it comes to menu/flavor development.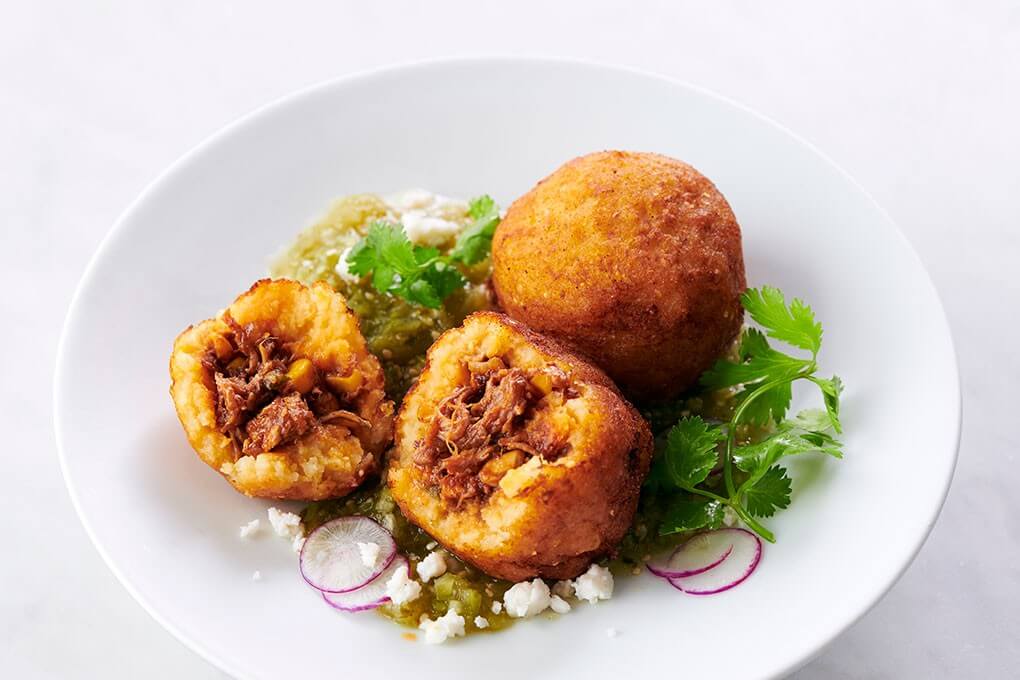 Mouthwatering Mexican-style tamale spheres made with Idaho® Potato tamale dough.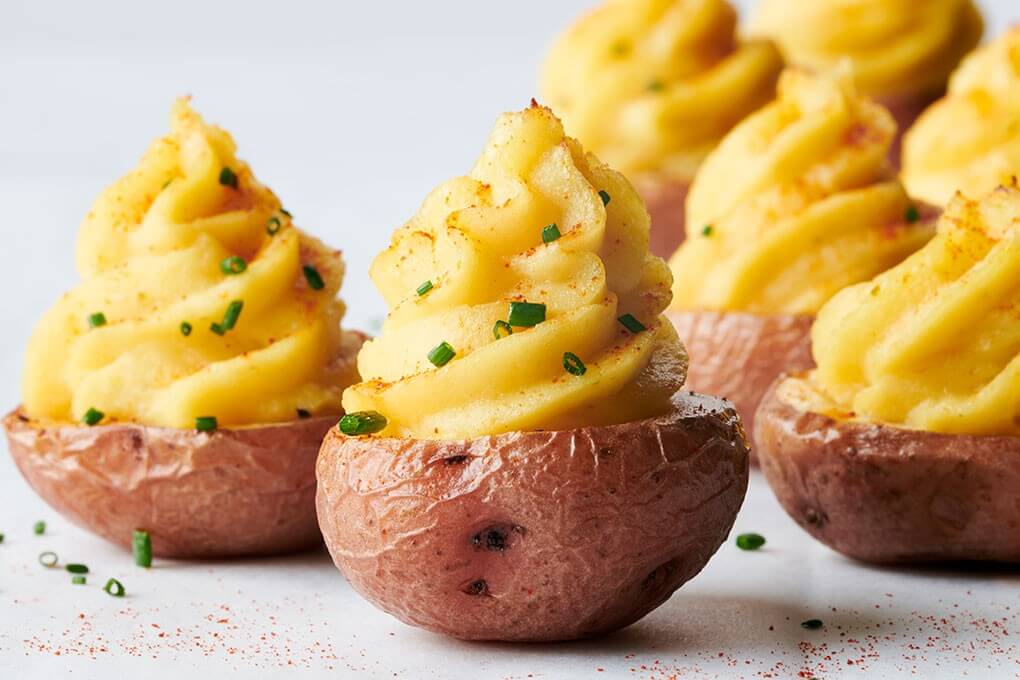 This devilishly delicious vegan starter is a tasty twist on the beloved, classic egg recipe, complete with a mustardy mashed Idaho® Potato filling and tangy tomato jam topping.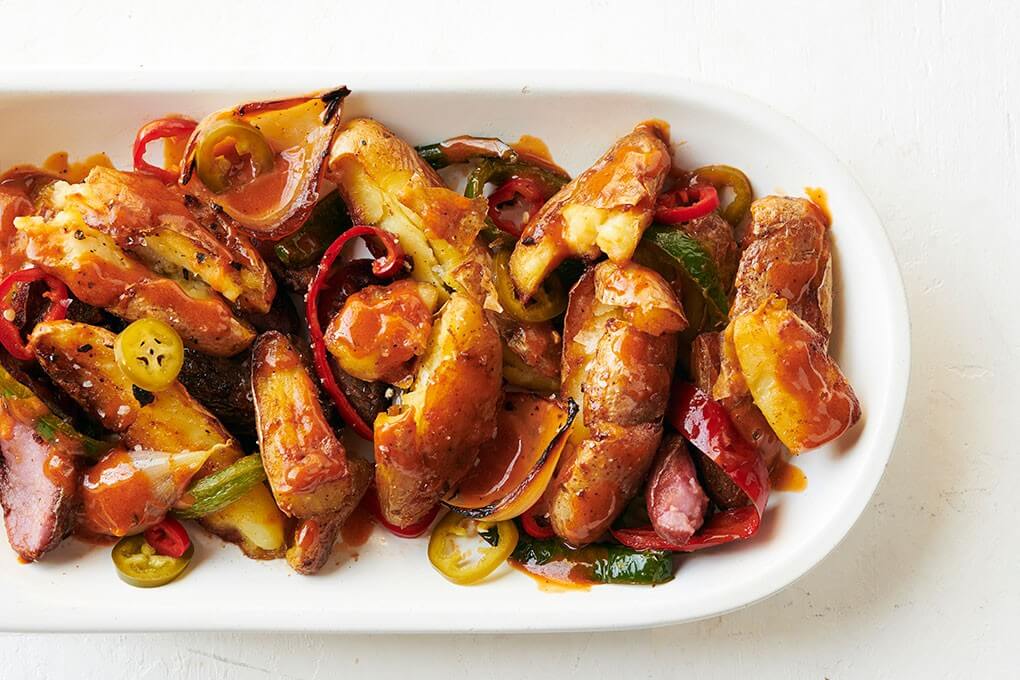 These Idaho® Fingerling Potatoes are roasted and pressed flat on a hot skillet, then topped with a thick and zesty homemade BBQ Butter.
English Muffins
Love & Salt, Manhattan Beach, Calif.
Photo: Andrea Bricco
English muffins are the artisan darling of the bread world. Love & Salt's housemade muffins come with a cube of rosemary-sea salt cultured butter.
INSTAGRAM
This error message is only visible to WordPress admins
Error: The account for getflavor needs to be reconnected.
Due to recent Instagram platform changes this Instagram account needs to be reconnected in order to continue updating. Reconnect on plugin Settings page
Error: No posts found.
Make sure this account has posts available on instagram.com.
LATEST TWEETS
[statictweets skin="default" resource="usertimeline" user="" list="" query="" id="" count="3″ retweets="on" replies="on" ajax="off" show="username,screenname,avatar,time,actions,media"/]