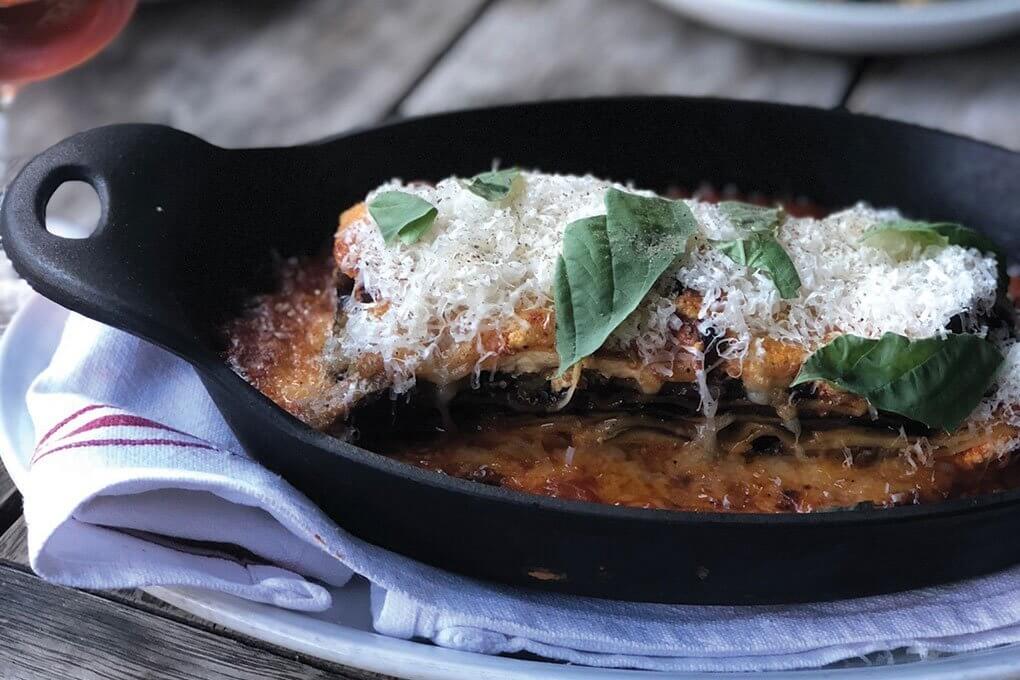 A case study of King + Duke's foray into veg-forward flavors. Chef E.J. Hodgkinson centers his menu around the red-hot veg-centric trend. "I wanted to put something on the menu that was veg-forward and still craveable—no trade down for our guests." He developed the Hearth Baked Lasagna and a "blended burger" special on King + Duke's lunch menu, combining ground beef and mushrooms in a way that doesn't diminish the burger's beefy promise.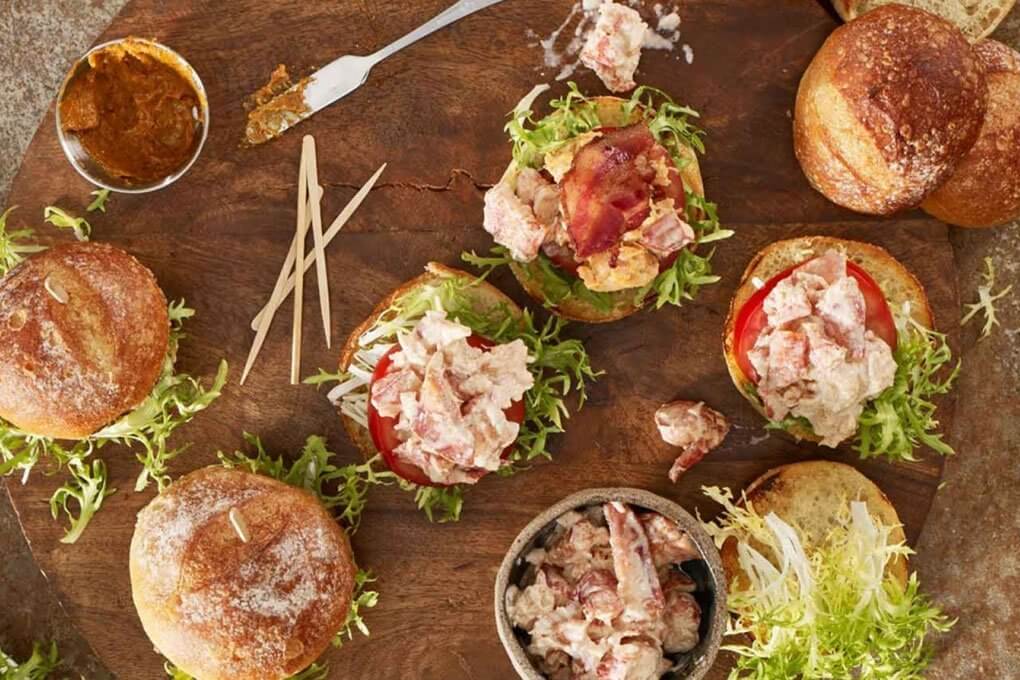 These Maine Lobster sliders combine mayonnaise with more unexpected spices and garnishes like bacon, fennel and Sriracha.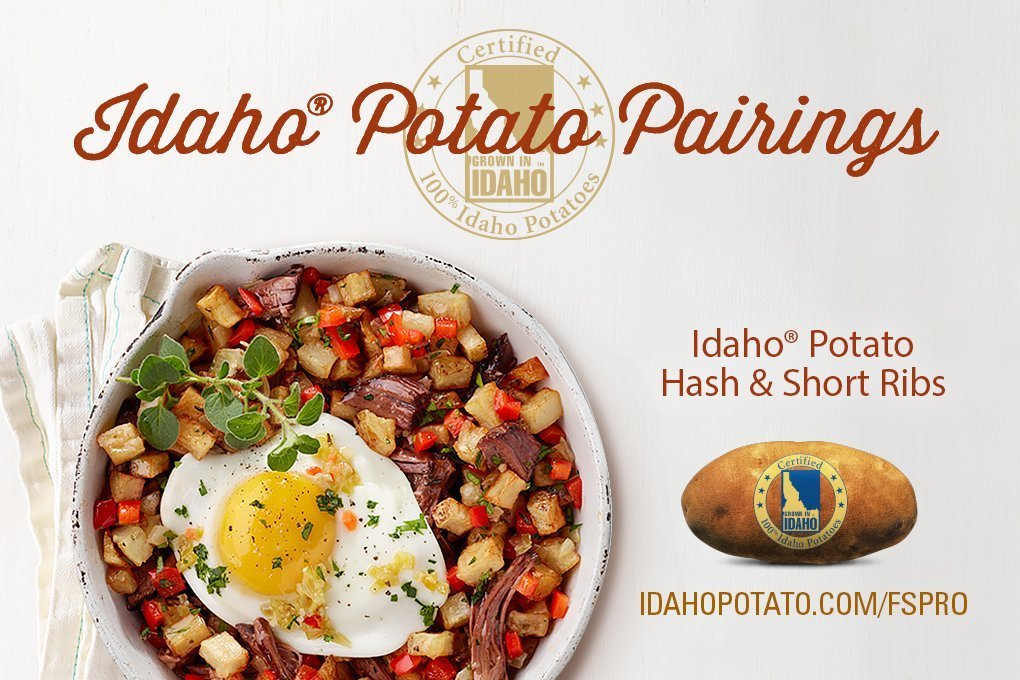 A hearty hash made with cubed Idaho® Potatoes, braised short ribs and eggs. A delicious dish that will really stick to your customers' ribs.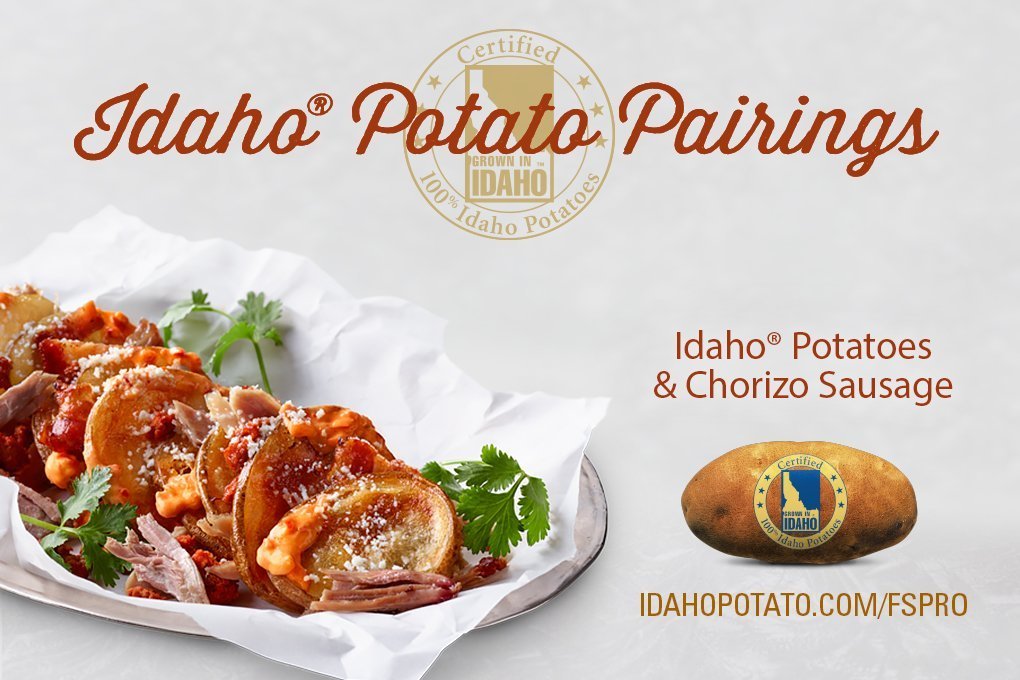 Pig out on these golden fried Idaho® Potatoes topped with mouthwatering carnitas, chorizo and bacon. Makes for a delicious starter dish or sharable plate.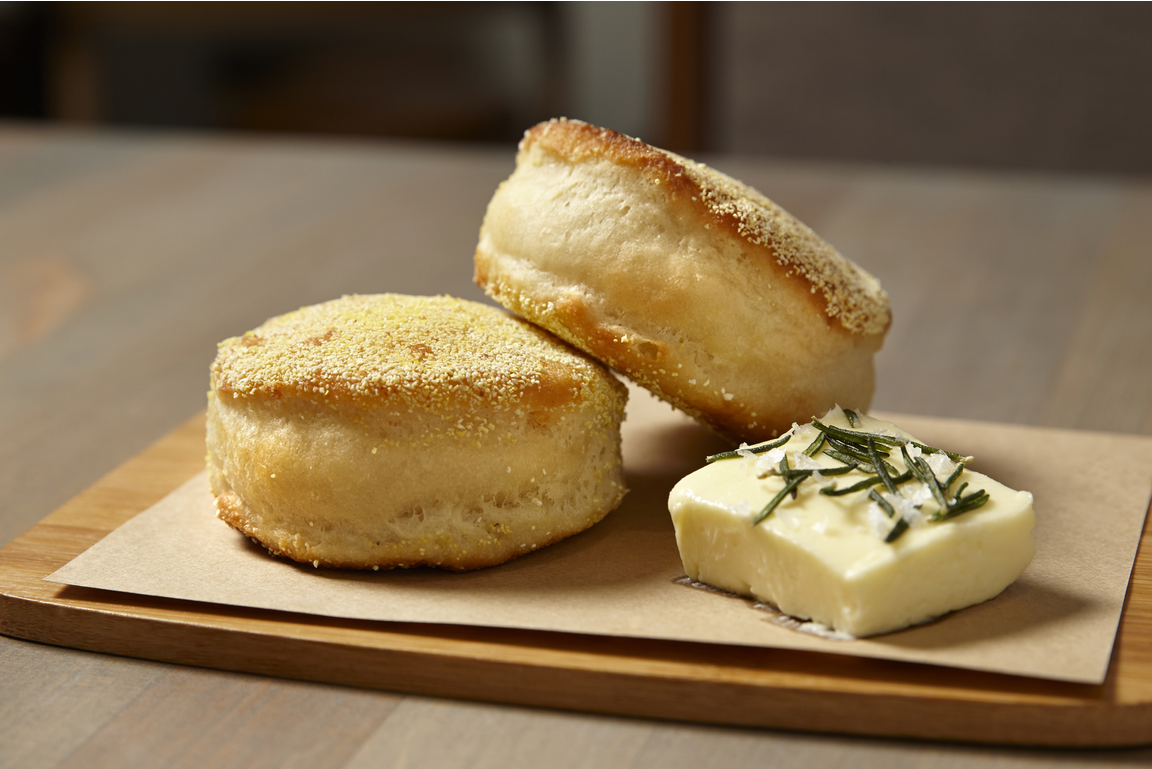 English Muffins
Love & Salt, Manhattan Beach, Calif.
Photo: Andrea Bricco
English muffins are the artisan darling of the bread world. Love & Salt's housemade muffins come with a cube of rosemary-sea salt cultured butter.