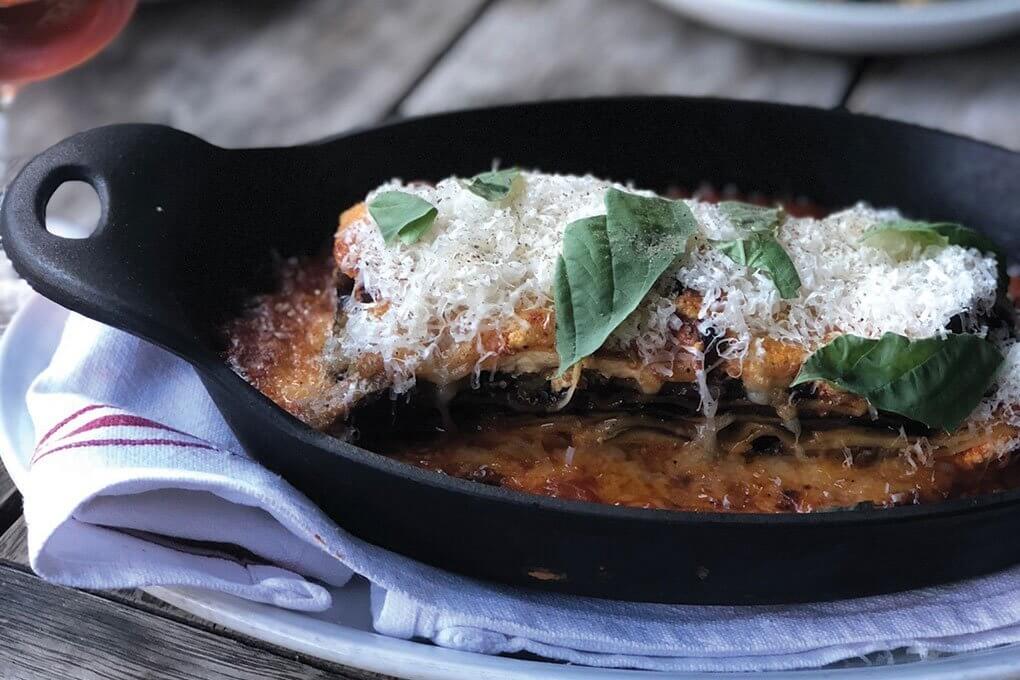 In this case study of King + Duke's foray into veg-forward flavors, Chef E.J. Hodgkinson centers his menu around the red-hot veg-centric trend. For starters, he developed a comforting Hearth Baked Lasagna combining ground beef and mushrooms in a way that delivers on the flavor promise.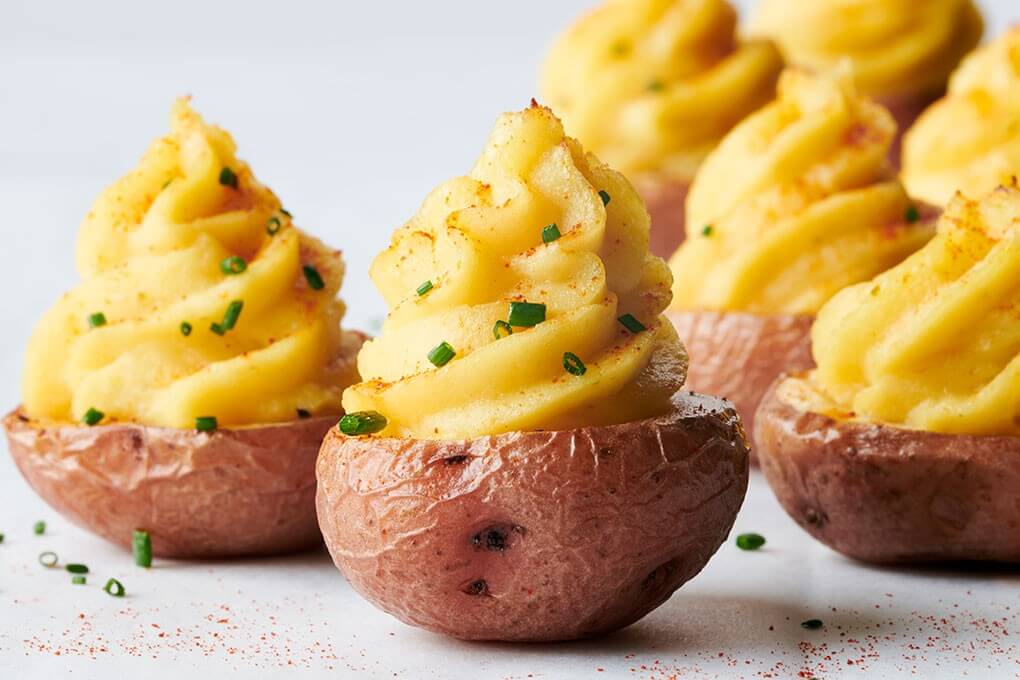 This devilishly delicious vegan starter is a tasty twist on the beloved, classic egg recipe, complete with a mustardy mashed Idaho® Potato filling and tangy tomato jam topping.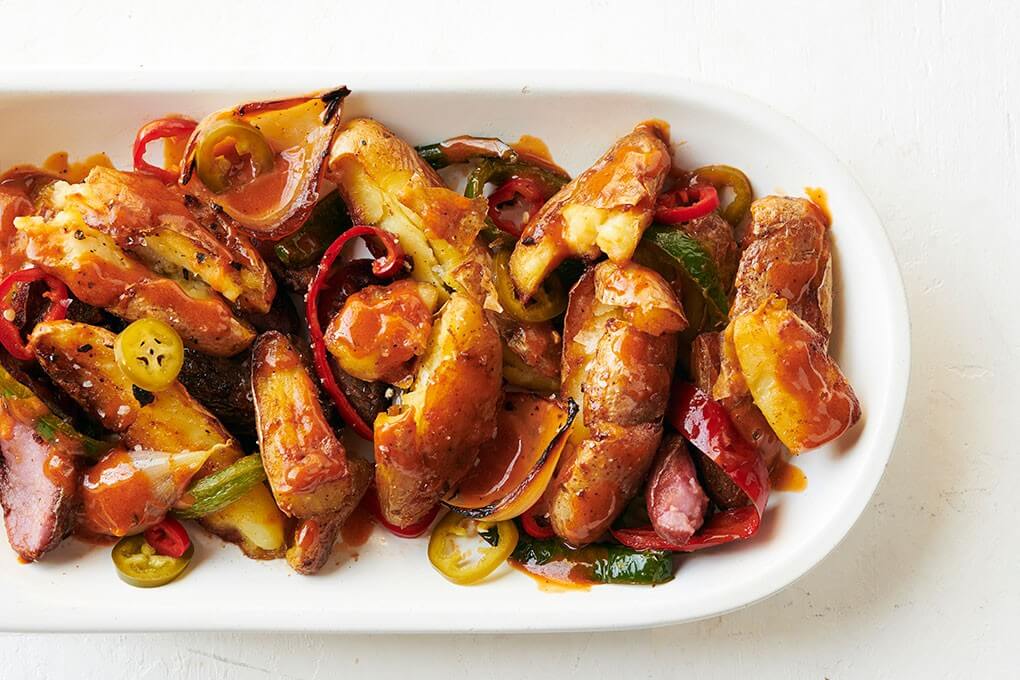 These Idaho® Fingerling Potatoes are roasted and pressed flat on a hot skillet, then topped with a thick and zesty homemade BBQ Butter.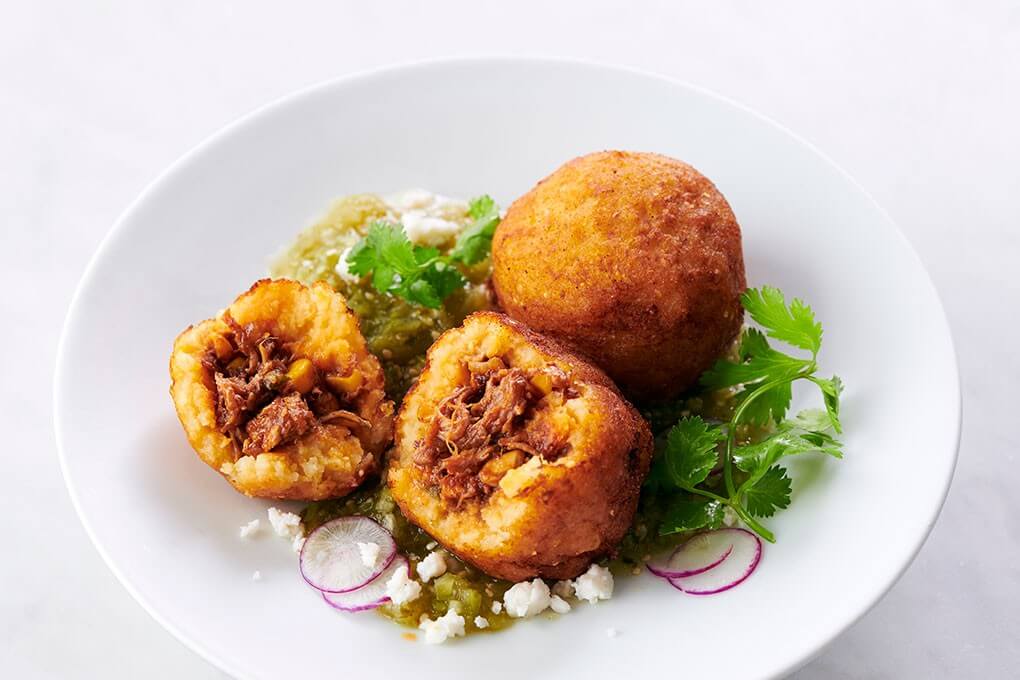 Mouthwatering Mexican-style tamale spheres, made with a warm Idaho® Potato tamale dough wrapped around flavorful fillings like carnitas, shortribs and barbacoa.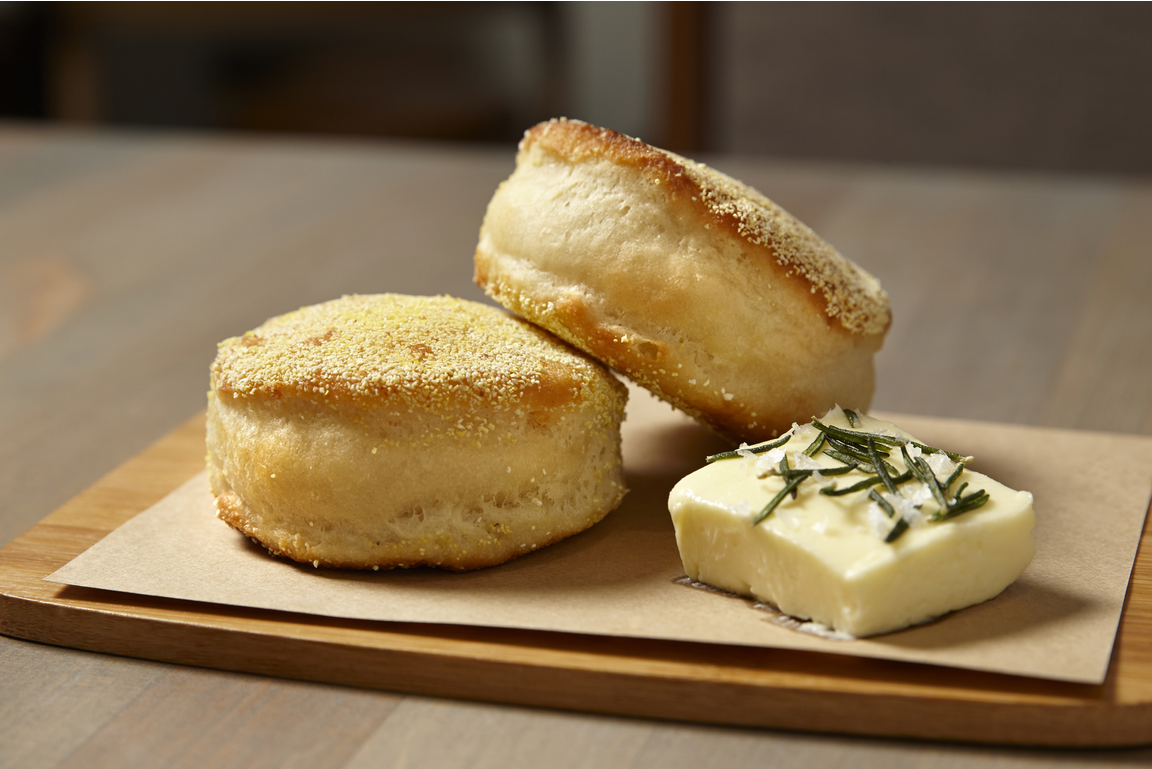 English Muffins
Love & Salt, Manhattan Beach, Calif.
Photo: Andrea Bricco
English muffins are the artisan darling of the bread world. Love & Salt's housemade muffins come with a cube of rosemary-sea salt cultured butter.
LATEST TWEETS
We're looking at beverages through a broader lens, offering 10 strategies on how a restaurant brand can deliver a c… t.co/uzCPPvxtXQ
Veg-centric dishes are making deeper inroads on menus, but protein is still the shining star. In this modern landsc… t.co/GA51MDPezO
How to address shifting demographics, a fast-moving innovation cycle and a demand for menus that are modern yet not… t.co/zpQL89VIaE