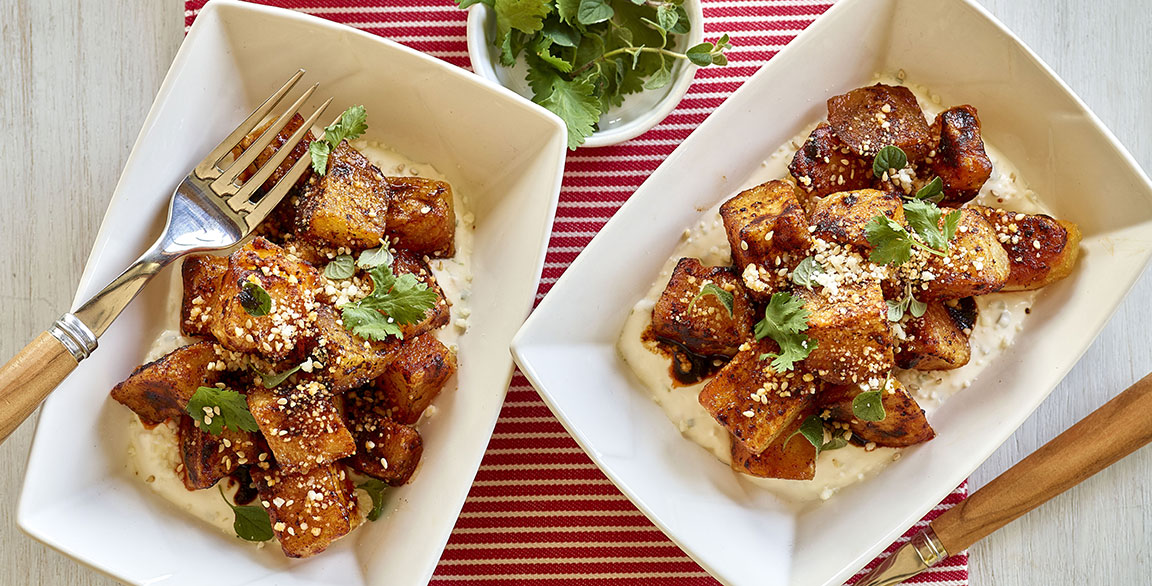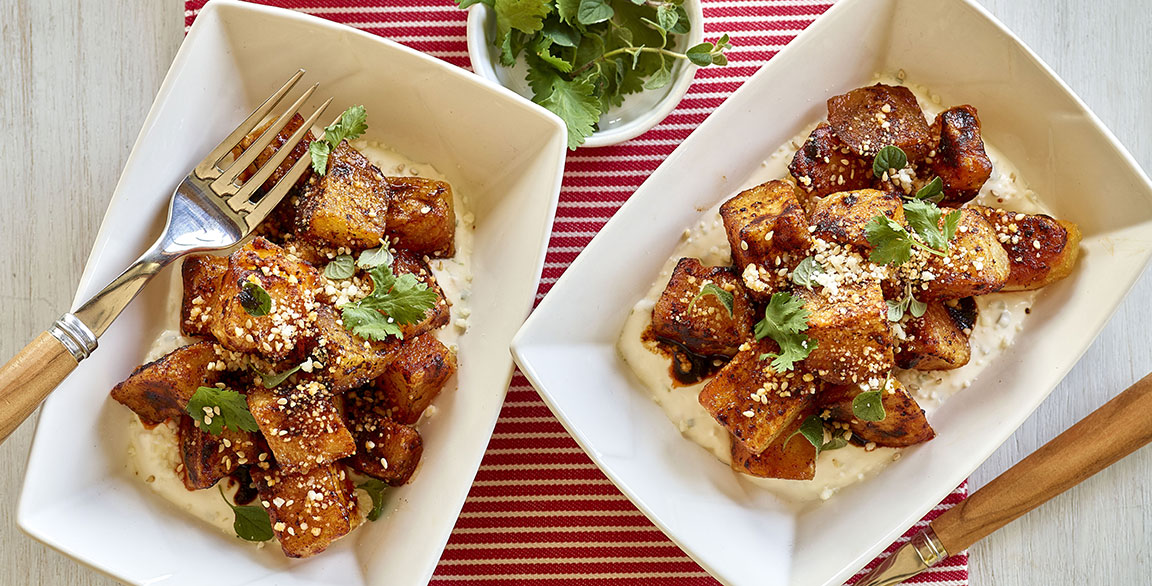 By Katie Ayoub
November 9, 2021
James Beard award nominee and acclaimed cookbook author Unmi Abkin draws on her Korean and Mexican-American upbringing for her flavor-forward cuisine. In Curry & Kimchi: Flavor Secrets for Creating 70 Asian-Inspired Recipes at Home (Storey Publishing, 2019), she offers creative takes on everything from pork carnitas tacos to General Tso's tofu.
With her Papas Veracruz, developed in partnership with the Idaho Potato Commission, Abkin leans into regional Mexican flavors, calling on the nutty, tangy, spicy profile of salsa macha to lend a unique spin to a craveable potato dish.
"I like to describe salsa macha as peanut butter-laced chile sauce," says Adam Moore, corporate consulting chef with the Idaho Potato Commission. "Not only do you get the flavor and heat of the chiles, but you get the wonderful texture and umami backbone of the nut—whether you opt for peanuts or other varieties."
To build the Papas Veracruz, Idaho russets are first boiled then roasted until crisp and golden. They're tossed in the salsa macha (made with peanuts, garlic and guajillo, pasilla and árbol chiles, along with white sesame seeds, granulated white sugar, apple cider vinegar, Mexican oregano, kosher salt and canola oil).
The potatoes are then topped with lime crema, Cotija, cilantro and sesame seeds.
"This dish works well as either an appetizer or a side dish, and it's particularly well suited for takeout because potatoes hold their heat and texture well, especially when loaded with other ingredients," says Moore, noting that the russets can be swapped out for tricolor fingerlings for a signature take. "Add a protein to make this an entrée packed with color and flavor."
For the recipe, visit idahopotato.com/recipes/papas-veracruz