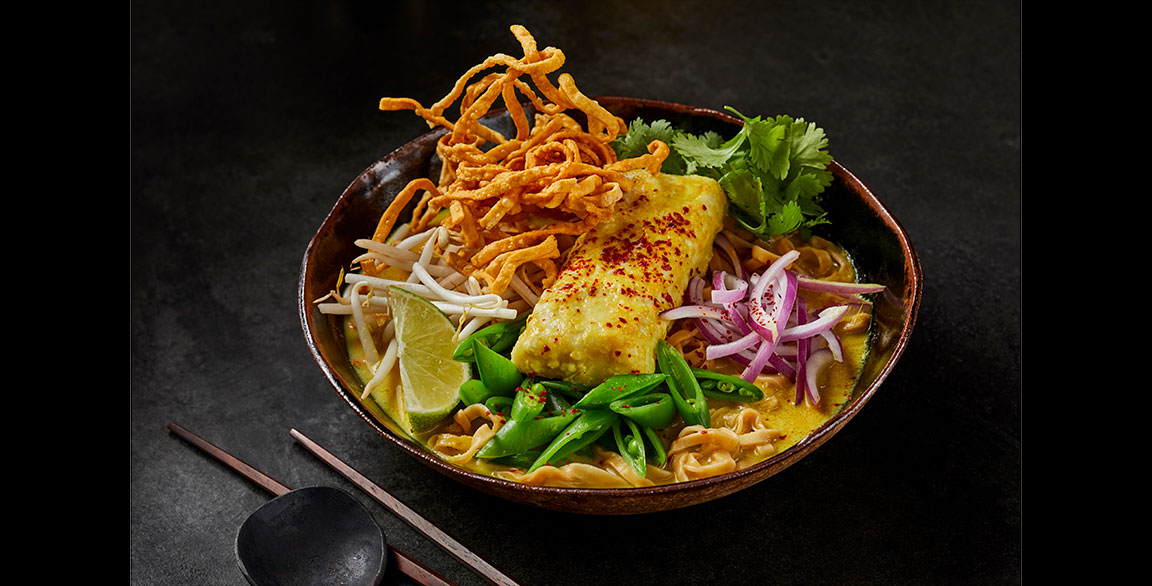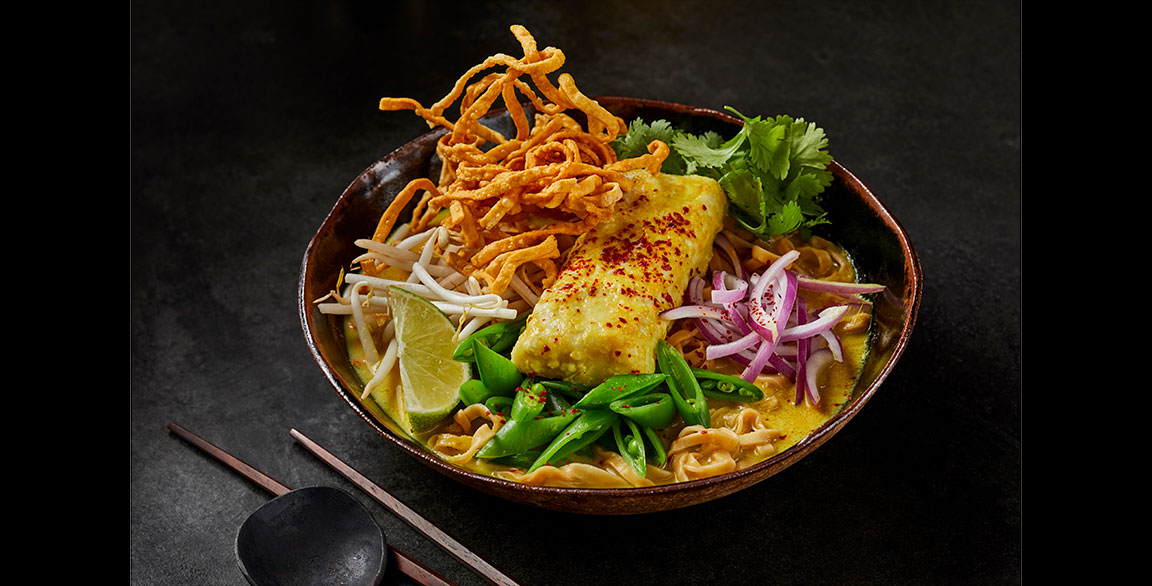 Bowl trends are starting to shift, with açai and poke bowls, once trendy darlings, giving some ground to newer creations. For example, chefs are considering next-level seafood bowls that will set their menus apart. Datassential reports that sushi is the third highest-ranking option that consumers say they prefer to get from a foodservice operator versus preparing themselves at home.
Enter chirashi bowls, which are basically sushi in bowl form. Unlike poke, which only has one or two types of fish like salmon or tuna, chirashi usually contains several types of fish and no sauce. These bowls have been the perfect pandemic pivot for Amy Phan and Zach Ramos, who have been offering to-go chirashi bowls and boxes as part of their Ama Ami concept, served out of Washington, D.C.'s Mess Hall culinary incubator.
"We chose chirashi because it symbolizes celebration," says Phan. "There are more than 15 components in one box, and it's different every time you order, so it really forces the customer to just stop and appreciate the present. This was particularly helpful for our friends and family throughout 2020, when the motivation to do or eat anything nourishing was at an all-time low."
Phan also says the chirashi helped them limit food waste, as they often build these bowls with the unattractive cuts rejected for their "homakase" (in-home omakase) sushi service. The bowls and boxes, which are sure to elicit plenty of "too pretty to eat" reactions, are offered in a few varieties, including the Maguro, which features both dry-aged lean and medium-full fatty bluefin tuna arranged in an alternating checkerboard pattern. The aging process intensifies the flavor of the tuna and breaks down any chewy fibers, which the team says turns the entire creation into basically "fish butter."
Jeremy Bringardner, corporate executive chef at Mendocino Farms, a California sandwich chain, developed his own take on a traditional seafood-centric bowl with the Alaska Pollock Khao Soi, a colorful dish that showcases texture. Alaska pollock stands in for the traditional chicken, beef or pork found in the dish's native Thailand and Laos, and it stands up to the many elements in the dish. It is simmered in a rich curry sauce made from fresh curry paste, incorporating coriander seeds, green cardamom, cumin, shallots and garlic, lemongrass, Fresno chile, ginger and turmeric. It's served with egg noodles treated two ways—both boiled and fried—for a study in contrasts, and is garnished with bean sprouts, red onions, a lime wedge, cilantro and chile flakes.