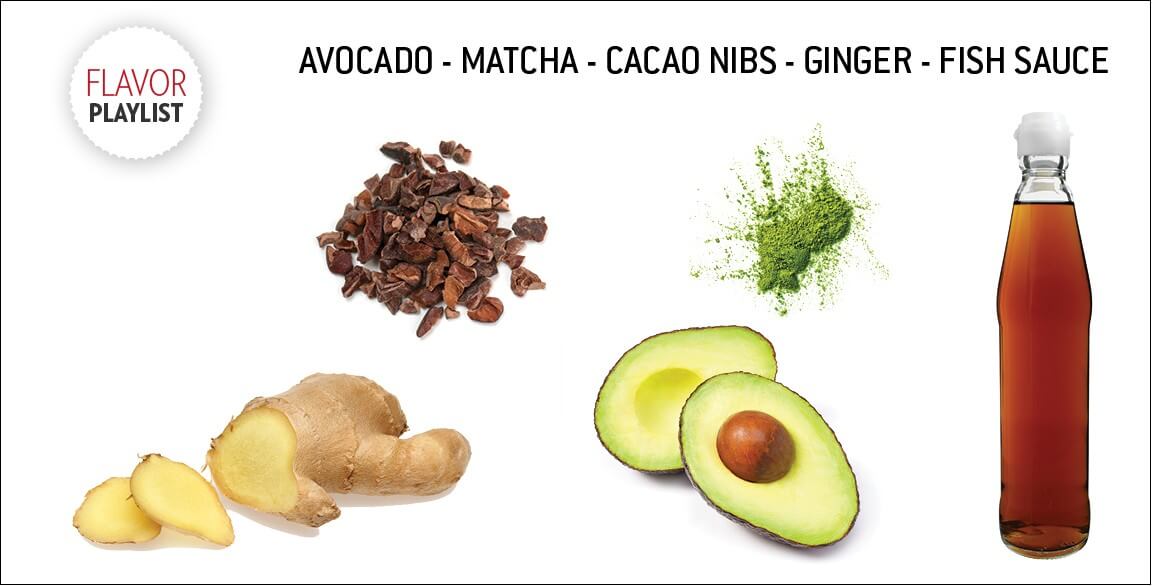 Justin Cucci is the executive chef/owner of Edible Beats restaurant group, based in Denver. With more than 25 years in the business, he is known for creating craveable, vegetable-forward cuisine. In 2008, he opened his first Edible Beats concept, Root Down, a globally focused restaurant highlighting local ingredients. Next, Cucci opened five more restaurants, including Linger, Ophelia's Electric Soapbox, Vital Root and El Five.
His cuisine surprises, with dishes like a Colombian Grilled Cheese, featuring corn cake, mozzarella, poblano-pistachio pesto, achiote crema and pico de gallo. A Cyprus Watermelon Salad comes with grilled halloumi, ouzo, tomato, dukkah, pickled rind, herbs and tzatziki. Here are five of his go-to pantry ingredients.
Avocado
Healthy fats, beautiful color, creaminess: Avocado can be added to almost anything and frankly should be. To convert smoothies from carb-driven sugar bombs to a well-balanced one, build it off of an avocado. My favorite is a savory-forward avocado-sunflower/butter-banana smoothie, well salted (¼ teaspoon for a 20-oz. smoothie) with collagen protein—it's essentially a meal. Good fats, balanced protein, low net carbs and freaking delicious.
Matcha
Sweet or savory, matcha has an incredible ability to blend with so many diverse flavors. Add it to avocado-peanut butter or a mint-banana smoothie and discover slight vegetal notes mingled with bittersweet. Even a matcha-flavored cornbread can balance the traditional with the creative. Matcha lemonade anyone?
Cacao Nibs
I can't stop courting the flavor and texture of this chocolate cousin. Cacao nibs are derived from cocoa beans that are dried after harvesting, then fermented and cracked to produce small, dark bits. Just about any dessert benefits from a sprinkle of nibs, from ice cream to cheesecake to scones. I throw them into any seasonal salad as a bitter note to play off the cheese, greens and dressing.
Fish Sauce
This ingredient comes in so many nuanced varieties—from the percentage of nitrate content and the locale of the sun-drying methods to the duration of fermentation and the specific varietals of seafood. The bottom line is that there is magic in frugality with fish sauce. It brings ninja umami to everything it touches, especially when used in conjunction with other layers and types of salt. It gives soup depth, adds a depth to any sauce, and imparts its salty wisdom anywhere it's needed.
Ginger
Truly magical, ginger brings sweet and biting-hot heat that traverses cultures, cuisines and creativity. Microplane fresh ginger into almost any dressing to bring life to a dead zone. We make a Thai coconut milk, ginger and lemongrass curry with fresh mussels, lots of cilantro and fresh lime that is so achingly balanced that it plays havoc with your senses.