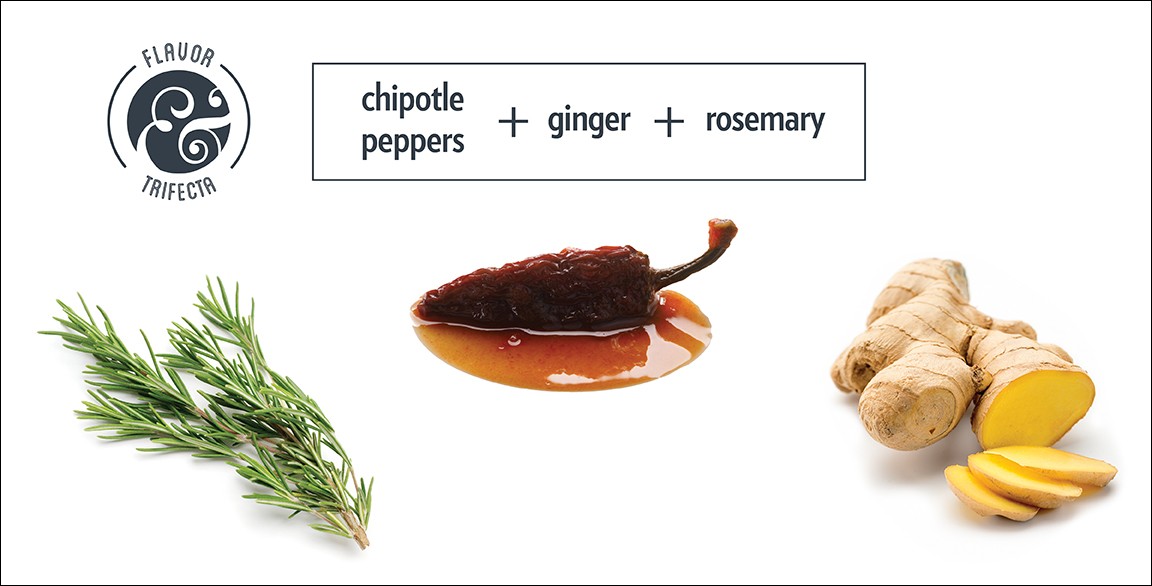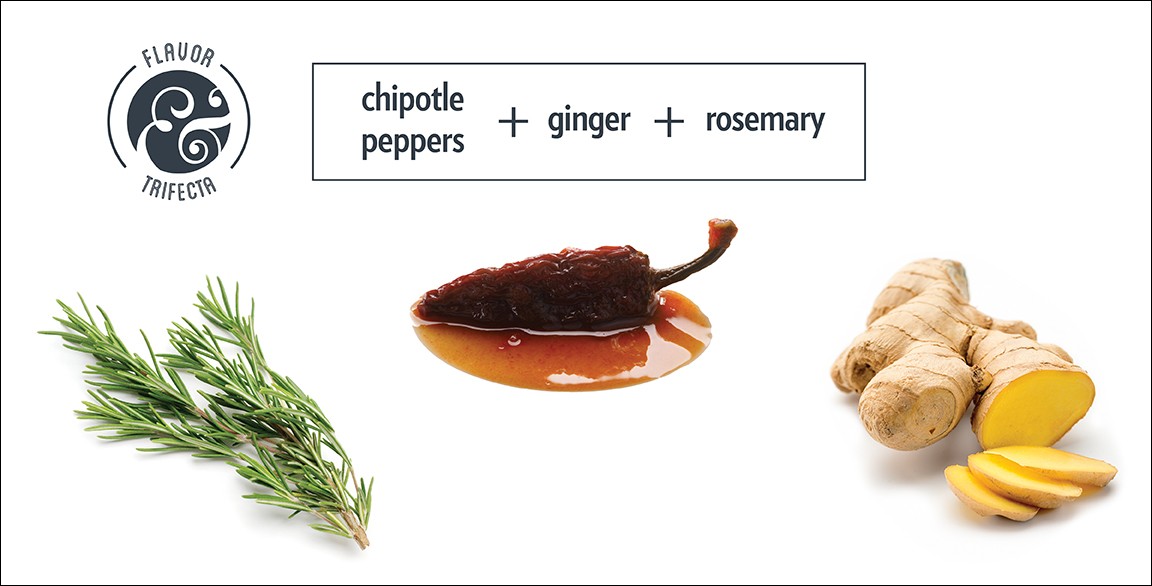 By Flavor & The Menu
March 30, 2021
Tracey MacRae is the campus executive chef of Housing and Food Services for the University of Washington in Seattle. When asked to share an inspiring flavor trifecta, she reached back 20 years, calling on three ingredients that she first put together when testing recipes at The Kingfish Café, Seattle's once iconic, but now shuttered soul food restaurant.
MacRae initially landed on a duo of chipotle and rosemary before she hit the trifecta by adding ginger. "I was working on a marinade for pork and knew I wanted the richness and smokiness of the chipotle and the piney, herbal quality of the rosemary," she says. "The ginger was the ingredient that really brought it all together with its brightness and pop of citrusy, woody spiciness. I realized that this simple marinade could be used on just about every single protein I tried it on."
MacRae builds out the marinade with garlic, olive oil, salt, pepper and a little vinegar (either sherry, apple cider or champagne, depending on the flavor goal). She also adds a few drops of Maggi sauce for umami.
"I have also blended this trifecta into whole butter for an amazing compound and used it to flavor grits, biscuits, spreads, dips and mashed potatoes," she says. "The flavors make an incredible creamy salad dressing or vinaigrette. It's also wonderful on roasted root vegetables."
MacRae has featured these three ingredients in a dry rub, too, reporting excellent results. "One of my favorite applications for the dry version is on fresh potato chips—sublime," she says. "I truly love how these easily attainable and affordable ingredients take on such a wonderful complexity when combined."