While researching the Trends Tour part 2 article, in which Gerry Ludwig's team tasted 1,107 dishes in 15 working days, a few flavor trends stood out.
The Frico Taco
(See the main picture above.) An ingenious and ridiculously delicious new taco is being served at The MV Grab & Go, the fast-casual adjunct to The Mar Vista, the popular Los Angeles restaurant by D. Brandon Walker and Jill Davie, executive chefs. The Frico Taco is made by toasting a disc of shredded cheddar cheese in a pan, to which a cracked egg is added. The cheese and egg are topped with a corn tortilla and flipped, which cooks into a taco shell with a crispy layer of cheese encasing a fudgy yolked egg. The traditional taco fillings on offer are all delicious, but this unique taco carrier completely steals the show.
Onion Dip? Seriously?
In a retro resurgence à la pimento cheese, French onion dip has made a prominent return to new menus. It is served as a sharing plate with housemade chips at New York's Daily Provisions, and with freshly battered onion rings at The Cannibal Liquor House nearby. In Chicago, onion dip is served with roasted dill potato chunks at Clever Rabbit, accompanied by crispy gaufrette potatoes at veg-centric restaurant Daisies, and with thickly cut chips at Marshall's Landing. In another example of caviar adding a flavor boost, Zoe Schor, owner and executive chef of Split-Rail in Chicago, tops her French Onion Dip with dollops of trout roe. And at booze-driven Chicago deli Slightly Toasted, freshly baked Hearth Bread is accompanied by a trio of dips: French Onion, Sunflower Seed Pesto and, of course, Pimento Cheese.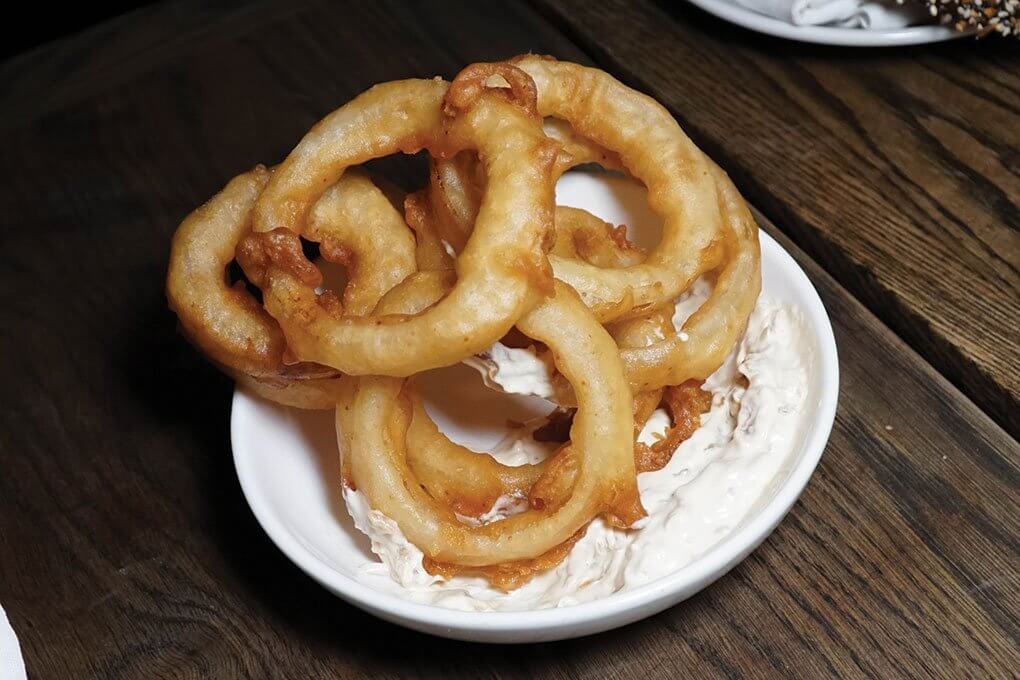 Sea Buckthorn Breakthrough
While the sea buckthorn berry has been used in supplements and skin creams for many years, only recently has it started to appear as an ingredient on restaurant menus. The berry is marketed as a superfruit that contains high amounts of omega-7 fatty acids, purported to have cardiovascular and anti-inflammatory benefits. We first tasted the juice at the Chicago outpost of mini-chain True Food Kitchen, where it is sold as an astringently sour health shot, and included in several fruit drinks and smoothies. The Sea Buckthorn and Mango Bowl at ABCV in New York features the juice whipped with puréed fresh mango and topped with macadamia milk, ginger-amaranth granola and bananas. The only whole berry we've encountered was in a delicious plate of Local Scallops with Bacon, Corn and Chanterelles at Camperdown Elm in Brooklyn, N.Y., where the berries provided the perfect acidic foil to the rich bacon and cream in the dish.