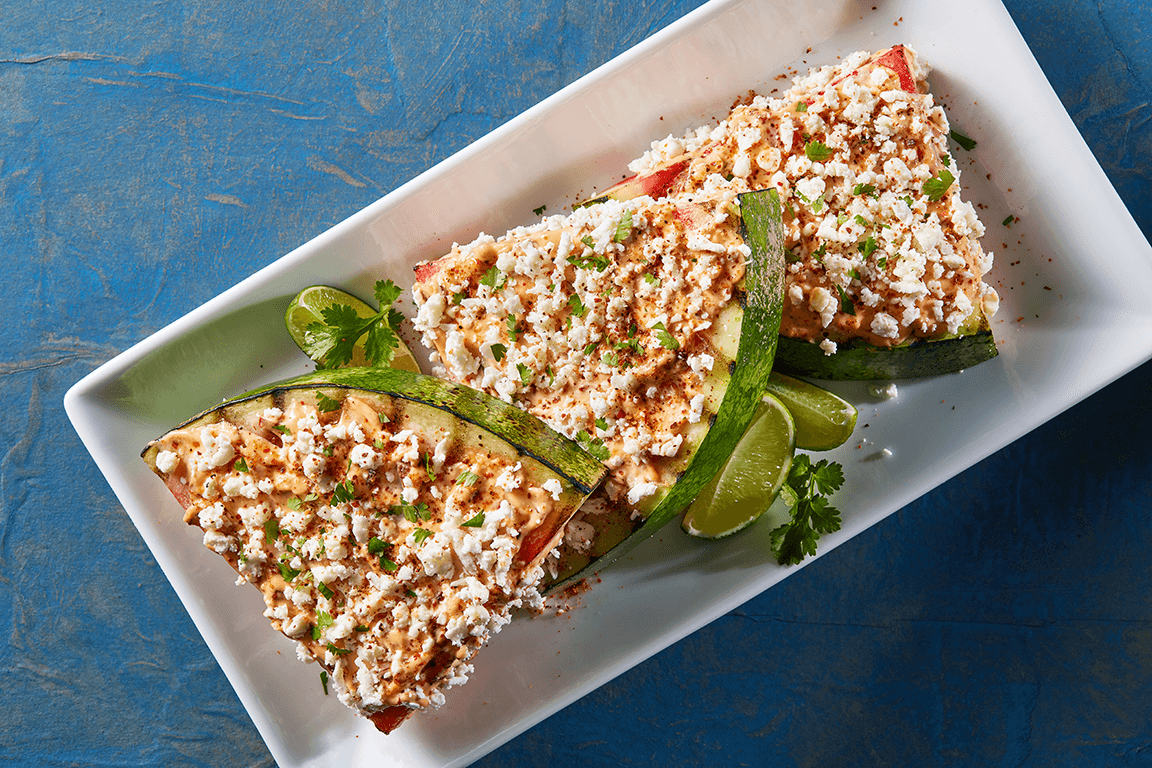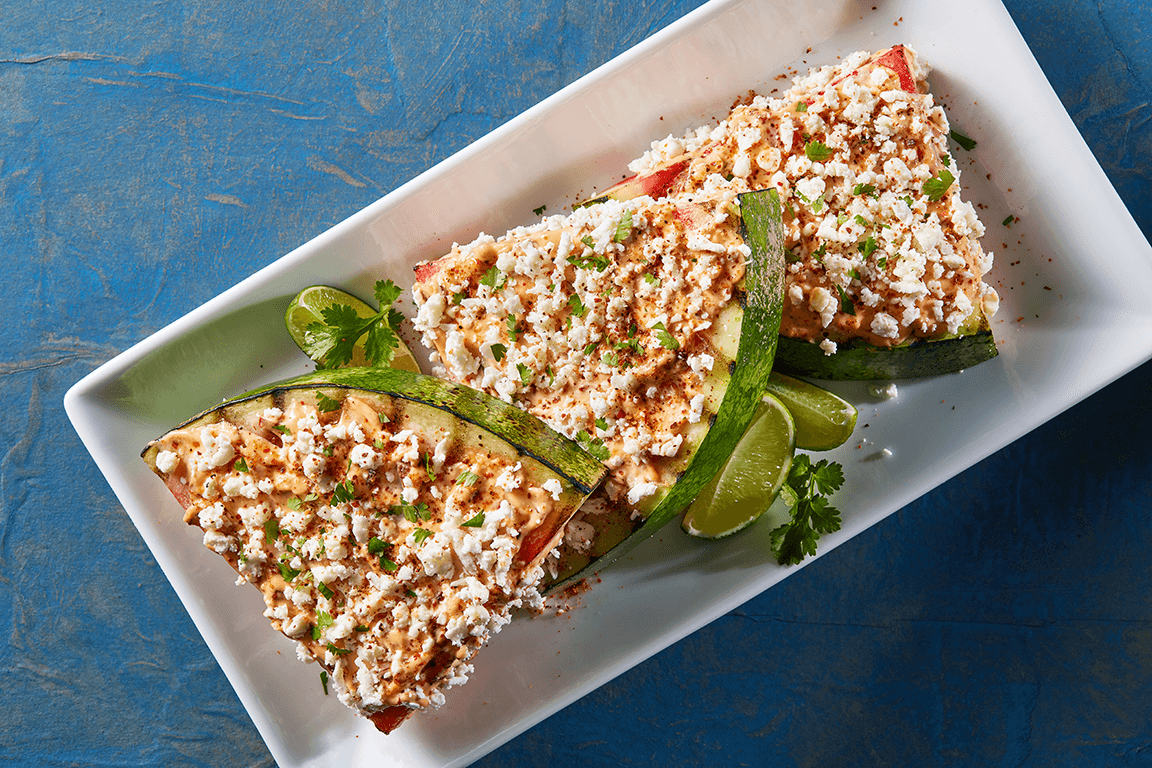 Street Watermelon "Elote"
Recipe courtesy of David Bolosan
Sponsor: National Watermelon Promotion Board
Servings: 8 (3 slices per serving)
Ingredients
Chipotle Mayo:
1 Tbsp minced chipotle in adobo
3 Tbsp mayo
Watermelon Elote:
24 1 ¼-in thick watermelon wedges
4 Tbsp Chipotle Mayo
8 Tbsp Cotija cheese
2 Tbsp Tajín
8 tsp chopped cilantro
12 lime wedges
Directions
For the Chipotle Mayo:
Combine the minced chipotle and mayo and mix well. Cover and refrigerate until ready to use.
For the Watermelon Elote:
Grill the watermelon on a broiler over high heat, about 3 to 4 minutes each side. Make sure to get nice diamond grill marks on each side of the watermelon. Place on a sheet pan and cool to 40°F.
Brush 3 slices of cold watermelon evenly on both sides with Chipotle Mayo (1/2 tsp per slice).
Sprinkle each slice of watermelon with 1 tsp Cotija cheese.
Place the watermelon slices on a plate. Sprinkle each slice with ¼ tsp Tajín and 1 tsp chopped cilantro.
Add a lime wedge to the plate.
Chef Notes
Grilling the watermelon gives it a great flavor. Best to serve this cold.
Project Management: Summit F&B
Photography: Carlos Garcia // Food Styling: Peg Blackley