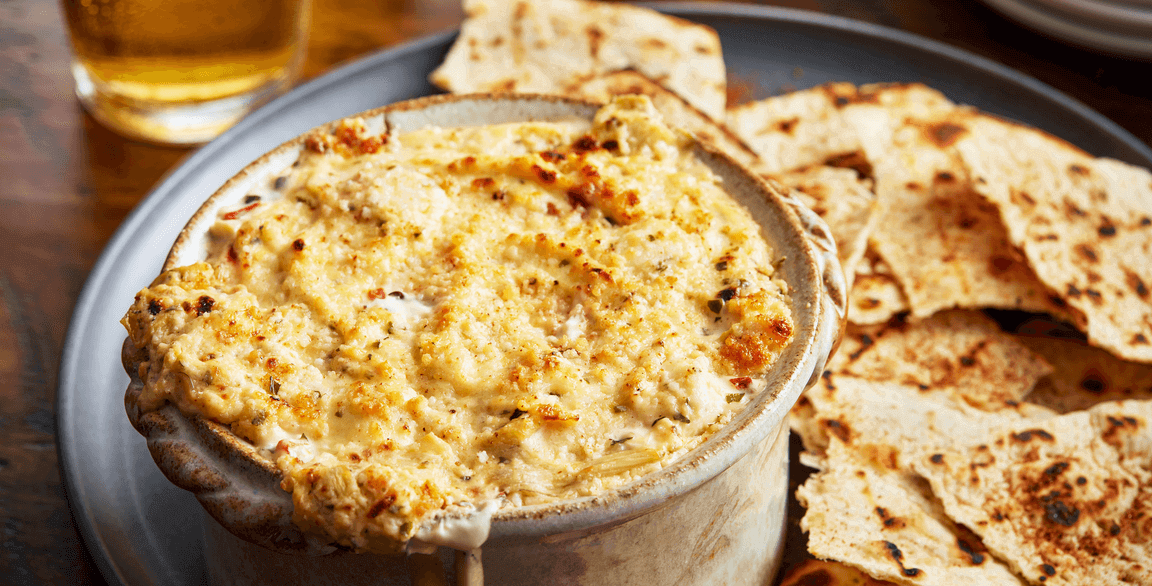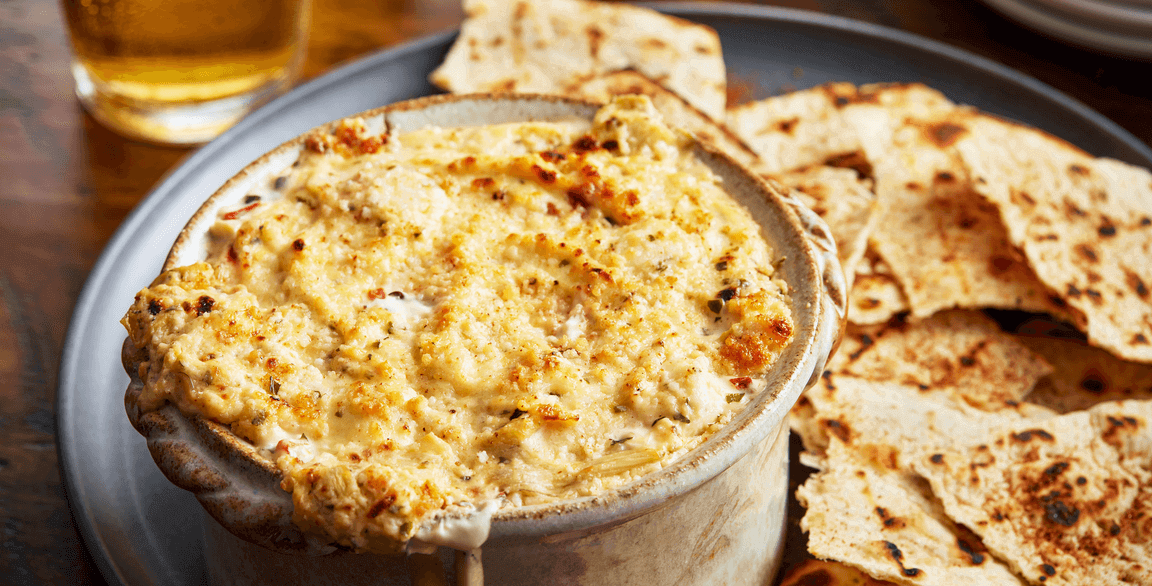 Baked Boursin® Artichoke Dip
Recipe courtesy of David Cox
Sponsor: Bel Brands USA
Servings: 12 shareable portions
Ingredients
8 c roughly chopped artichoke hearts
2 c chopped cilantro
2 c diced roasted red bell peppers
¼ c minced garlic
1 qt sour cream
3 c mayonnaise
24 oz Boursin® Professional Frozen Gournay Cheese Cubes, Garlic & Fine Herbs
¼ c chopped chipotles in adobo sauce
¼ tsp cayenne pepper
½ tsp ground black pepper
2 Tbsp Maldon sea salt
2 c grated asiago cheese
DIRECTIONS
Place all ingredients except the asiago cheese in a large mixing bowl.
Using gloved hands, mix well until incorporated. Refrigerate for service.
To order: Place a 10-ounce portion into a small baking dish and level out with a spatula. Sprinkle the top with a layer of asiago cheese and bake at 375 degrees F until hot and golden brown on top (au gratin).
Serve with warm sourdough croutons or tortilla chips.
Project Management: Summit F&B
Photography: Carlos Garcia // Food Styling: Peg Blackley & Bree Williams