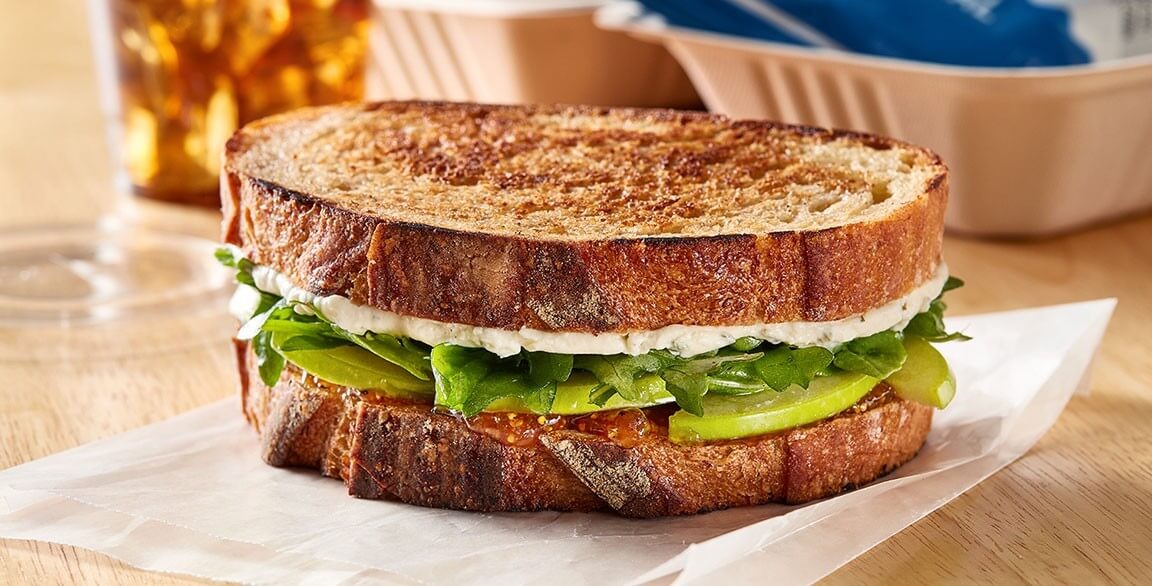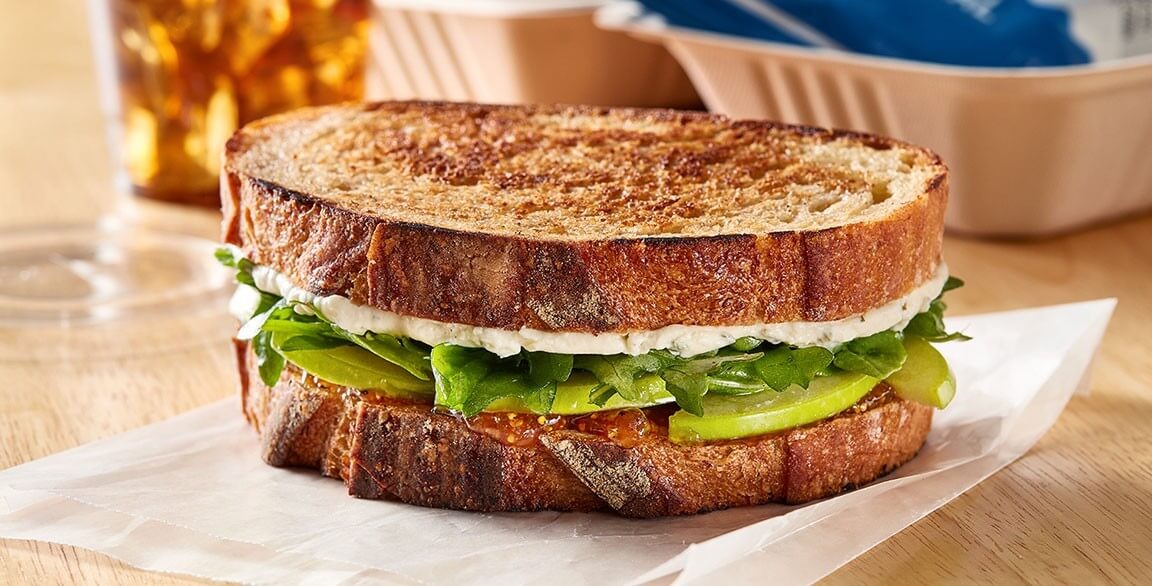 Grilled Cheese with Boursin
®

, Apples and Fig Jam
Recipe courtesy of Chef Jeremy Lett
Sponsor: Bel Brands USA
Servings: 1
Ingredients
Fig Jam: (yield 1 ½ cups)
6 oz Dried Mission figs (stem removed, diced)
1 cup Water
1 cup Sugar
2 Tbsp Lemon juice
Pinch Black pepper
Sandwich:
2 slices Sourdough bread
2 Tbsp Fig Jam
5 or 6 slices Granny Smith apple (1/8-in slices)
½ cup Arugula
2 ½ oz Boursin® Garlic & Herbs Cheese
1 Tbsp Unsalted butter
Directions
For the Fig Jam: Place the figs, water, sugar, and lemon juice in a small sauce pot and bring to a boil.
Reduce to a simmer and cook for 10 minutes, until figs are softened.
Allow to cool, then place in a food processor and puree.
Add black pepper and stir. Cool and store refrigerated.
For the Sandwich: Spread the Fig Jam on the bottom of a piece of sourdough bread.
Top with the apples, then the arugula.
Spread the Boursin® Cheese on the other piece of bread and top the sandwich.
Melt the butter in a nonstick sauté pan.
Place the sandwich in the pan to butter one side, then flip it and cook until the bread is toasted.
Flip and cook the other side.
Place on a cutting board and slice diagonally with a bread knife. Serve.
Project Management: Summit F&B
Photography: Carlos Garcia // Food Styling: Peg Blackley & Bree Williams