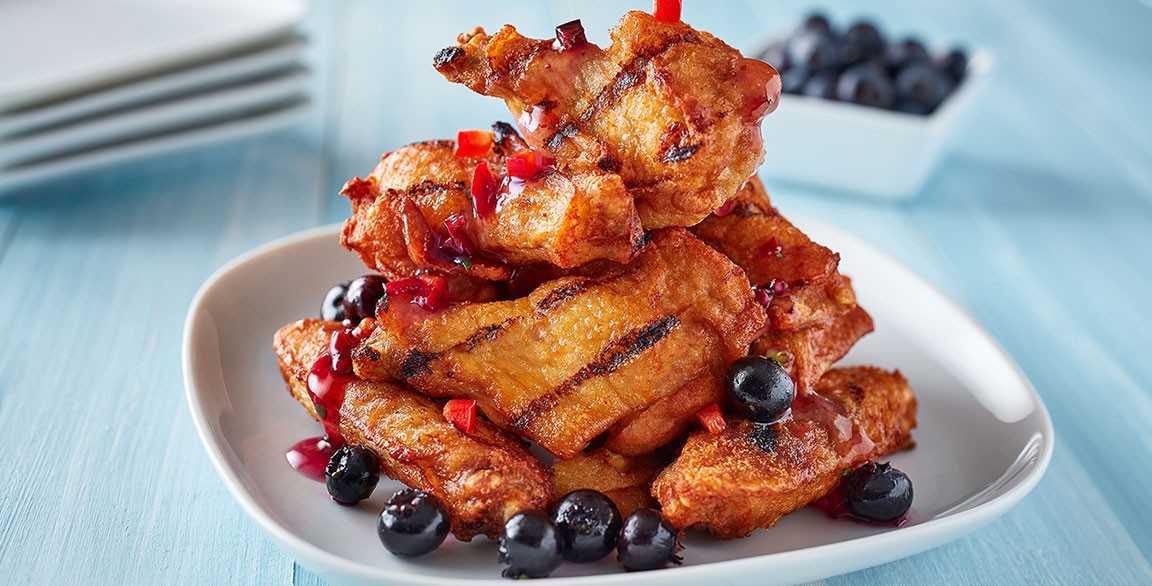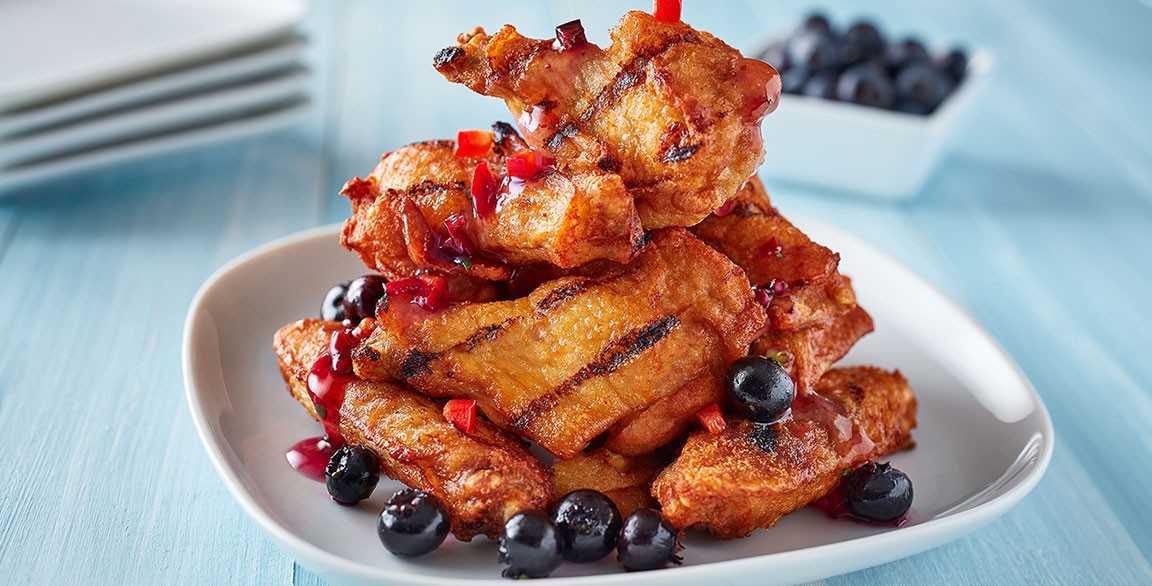 Blazin' Blueberry Glazed Wings
Recipe courtesy of Joe Natoli, Executive Chef, Sawgrass Marriott Golf Resort & Spa
Sponsor: U.S. Highbush Blueberry Council
Ingredients
1 ½ cups Blueberries, Frozen
1 cup Apple Cider Vinegar
1 Tablespoon Granulated Sugar
1 teaspoon Kosher Salt
1 teaspoon Ground Black Pepper
2 each Red Pepper, Minced
2 each Green Pepper, Minced
1 ½ cups Datil Pepper, Minced (sub jalapeño pepper)
¼ each Red Onion, Minced
¼ cup Cilantro, Minced
2 each Limes, Zested, Juiced
15 pounds Chicken Wings, Fried
For Garnish Blueberries, Fresh
Directions
Heat blueberries, apple cider vinegar, sugar, salt and pepper in a saucepan until the sugar dissolves and set aside to cool.
Combine remaining ingredients except the fried chicken wings in a bowl.
Add the blueberry apple cider vinegar mixture to the pepper mixture and stir.
Toss the chicken wings in the blueberry pepper mixture until evenly coated.
Serve 6 chicken wings per plate and top with excess sauce and fresh blueberries to garnish.
Chef Notes: Wear gloves when cutting the datil peppers.
Project Management: Summit F&B
Photography: Carlos Garcia // Food Styling: Peg Blackley & Bree Williams