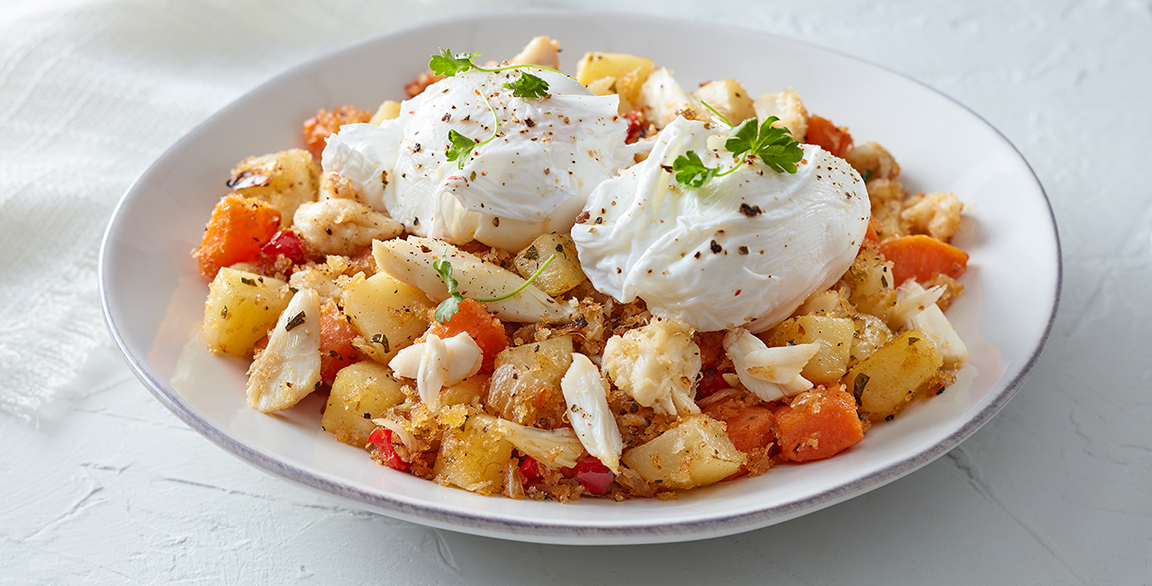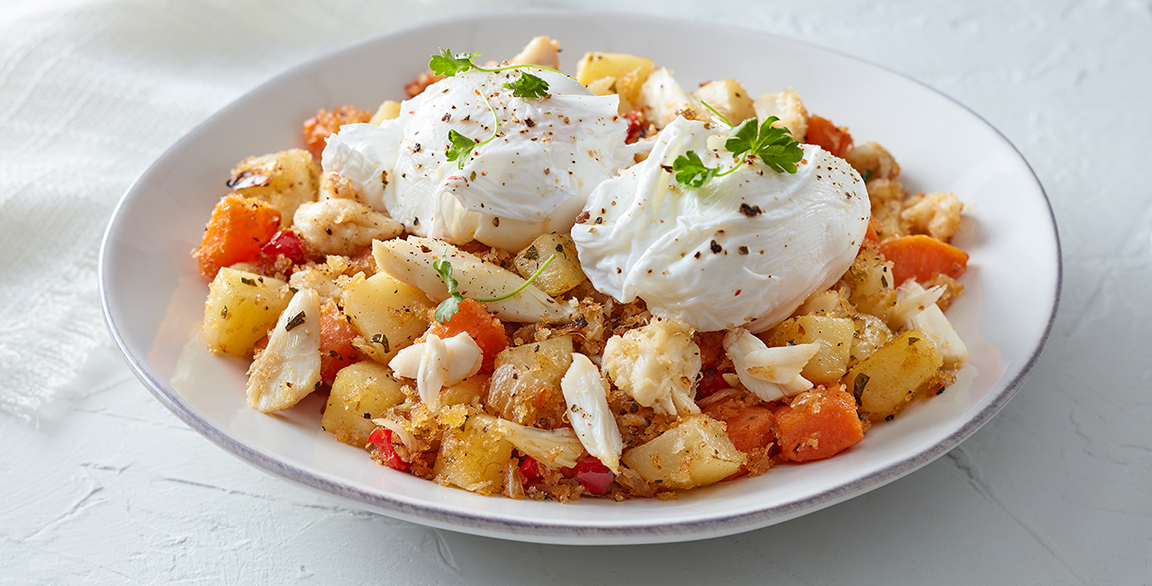 Idaho® Potato and Crab Hash with Poached Eggs
Recipe courtesy of Chef Matt Harding, Piada Italian Street Food
Sponsor: Idaho® Potato Commission
Servings: 24
Ingredients
2 pounds Idaho® russet potatoes
2 pounds sweet potatoes
2 pounds Idaho® yellow potatoes
14 ounces yellow onion, medium dice
12 ounces red bell peppers, small dice
8 ounces herb-infused compound butter, slightly melted
2 ounces honey
2 tablespoons salt and pepper mix
1 cup Japanese dried breadcrumbs
½ cup olive oil
48 eggs
1 pound jumbo lump crab
Directions
Peel and steam all potatoes until soft. Drain, let cool, and cut into medium dice.
In a bowl, combine the diced potatoes with the onion, peppers, butter, honey, salt and pepper, and breadcrumbs. Mix thoroughly. Gently fold the crab in and refrigerate.
For each order, sauté 6 ounces of loose potato hash in 1 teaspoon of olive oil in a nonstick pan, turning gently until hot and crispy.
In a separate pan, poach 2 eggs.
Plate the potato hash and top with the poached eggs.
Project Management: Summit F&B
Photography: Carlos Garcia // Food Styling: Peg Blackley & Bree Williams