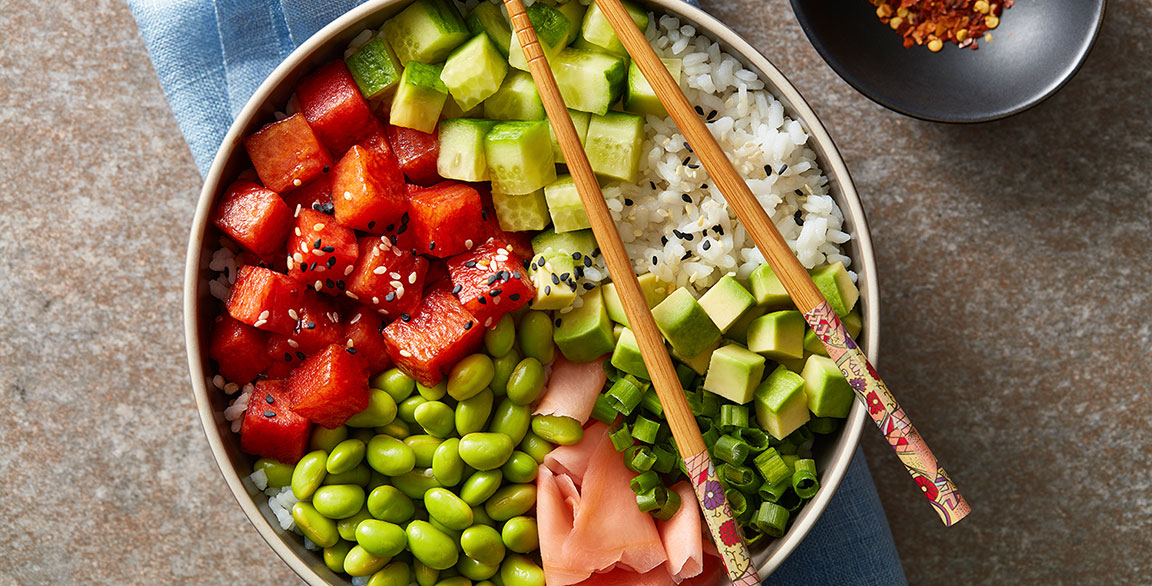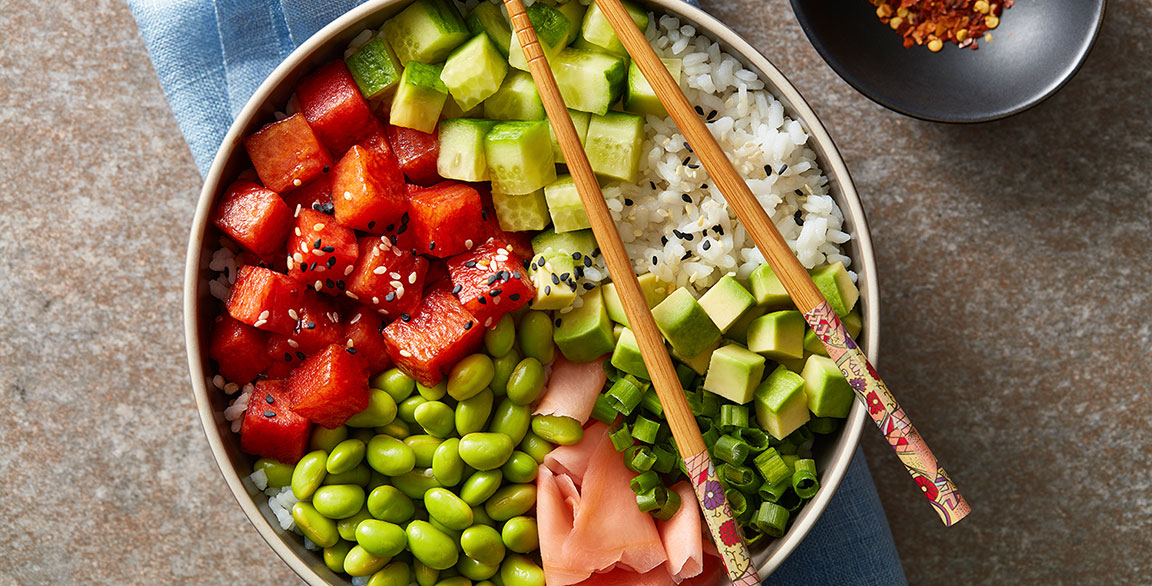 Watermelon Poke Bowl
Recipe courtesy of Chef David Viviano
Sponsor: National Watermelon Board
Servings: 4
Ingredients
1 cup low-sodium soy sauce
¼ cup sesame oil
2 ea limes, juiced
2 Tbsp grated fresh ginger
1 Tbsp sugar
1 tsp sambal
4 cups medium-dice watermelon
8 cups cooked short-grain rice
1 cup edamame
1 cup medium-dice cucumber
1 ea avocado, medium dice
½ cup pickled ginger
¼ cup sliced scallion
As needed toasted black and white sesame seeds
Directions
In a medium bowl, assemble poke sauce by whisking together the soy, sesame oil, lime juice, grated ginger, sugar, and sambal.
In a medium bowl, mix the watermelon with the poke sauce. Utilize just enough sauce to coat watermelon. Refrigerate remaining poke sauce for later use. Store for up to 7 days.
For each serving, place 2 cups rice in the bottom of a serving bowl and top with 1 cup watermelon poke. Arrange ¼ cup edamame, ¼ cup cucumber, ¼ avocado, 2 Tbsp pickled ginger, and 1 Tbsp scallion according to picture. Garnish with sesame seeds. Serve immediately.
Project Management: Summit F&B
Photography: Carlos Garcia // Food Styling: Peg Blackley & Bree Williams