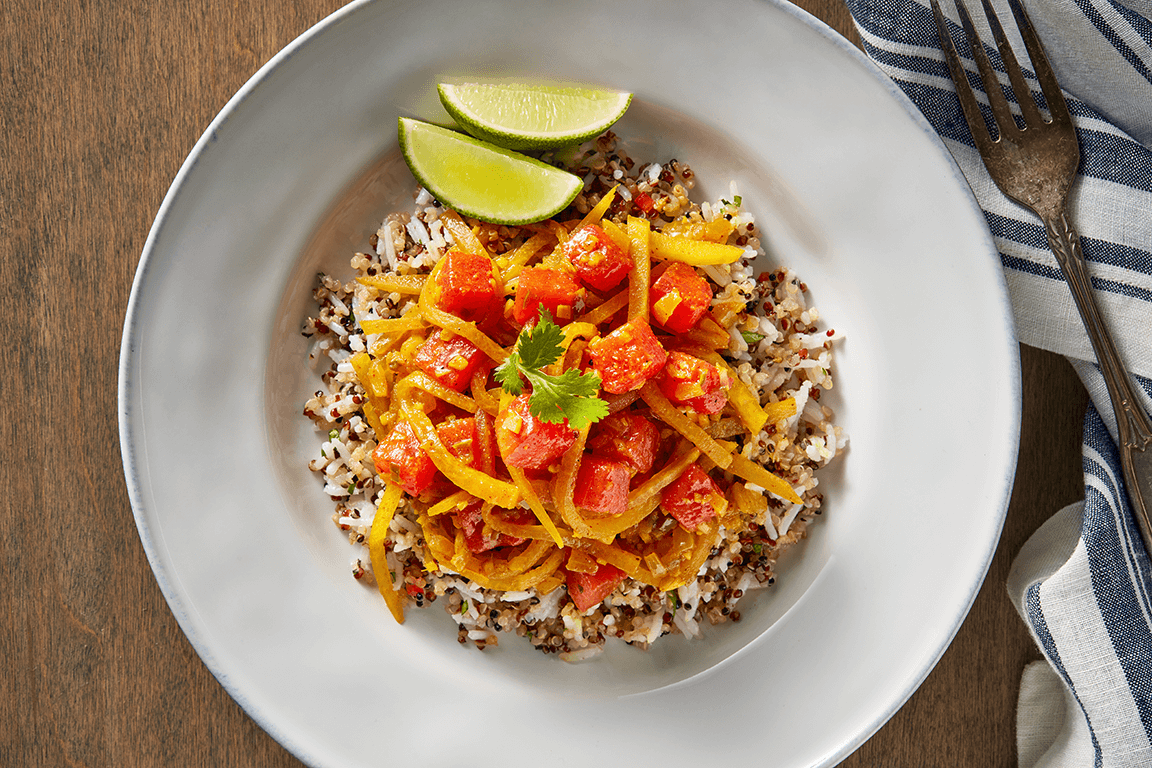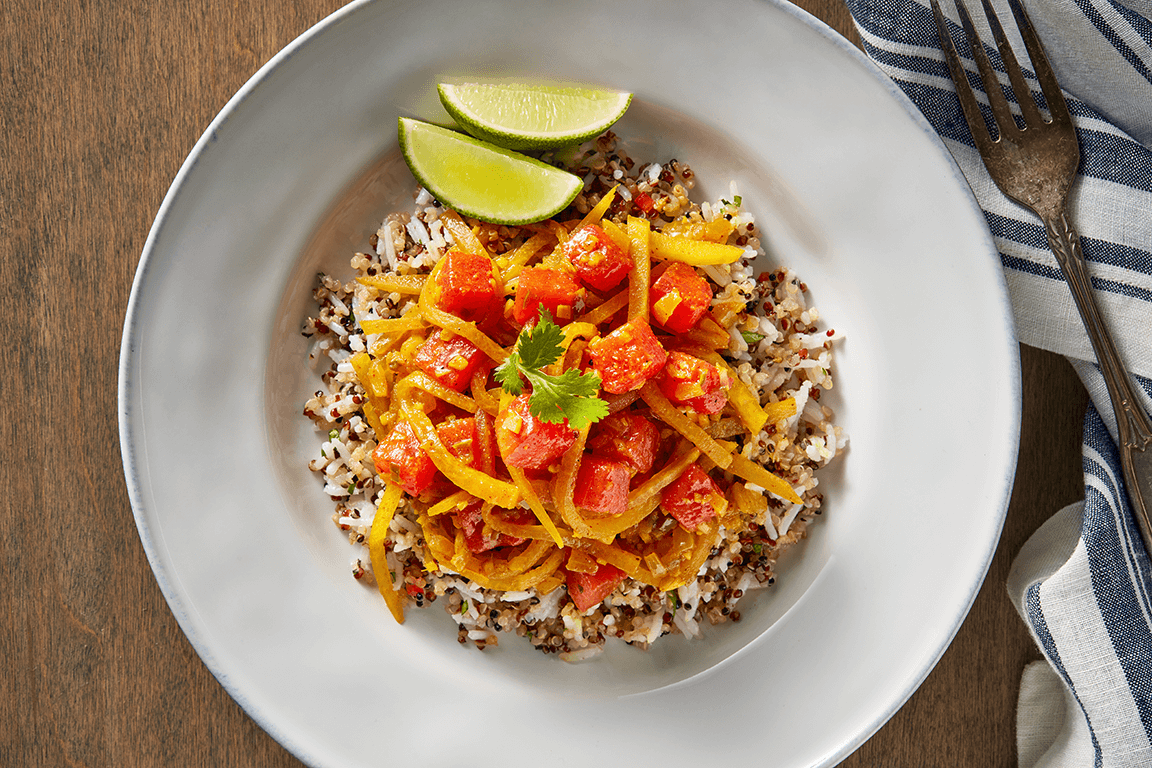 Watermelon Rind Curry Stir-Fry
Recipe courtesy of "Jay Z" Ziobrowski
Sponsor: National Watermelon Promotion Board
Serves: 4
Ingredients
1 small watermelon
1 Tbsp oil
1 c small-dice Vidalia onions
1 Tbsp minced serrano chiles
6 cloves garlic, minced
1 Tbsp minced ginger
2 Tbsp fresh lime juice
1 Tbsp low-sodium soy sauce
½ tsp turmeric
½ tsp ground cumin
½ tsp yellow curry powder
½ tsp chili powder
½ c vegetable stock
¼ tsp kosher salt
Cooked basmati rice or tri-color quinoa, as needed
1 Tbsp chopped fresh cilantro
Lime for garnish
Directions
Cut the ends off the watermelon to provide a base and access to the peel and rind. Cut the peel away from the watermelon rind; discard in the compost. Carefully remove the rind from the watermelon flesh.
Shred or julienne the rind to yield 2 c, to look like pasta. Reserve in a bowl for later use.
Cube the red flesh of the watermelon to yield 1 c. Reserve in a bowl for later use.
Heat a large skillet over medium heat. Add the oil and onions and sauté for 1 to 2 minutes.
Add the chiles, garlic and ginger; sauté for 2 minutes.
Add the lime juice and soy sauce to deglaze the pan and lower the heat to a simmer.
Add the turmeric, cumin, curry and chili powder and cook down the spices for about 5 minutes over low heat.
Turn heat to medium-high and add watermelon rind. Sauté for 3 minutes or until rind is tender.
Add the stock and cubed watermelon and bring to a simmer to heat the cubed watermelon. Season with salt.
Serve over your favorite rice or whole grain and garnish with cilantro and lime.
Project Management: Summit F&B
Photography: Carlos Garcia // Food Styling: Peg Blackley