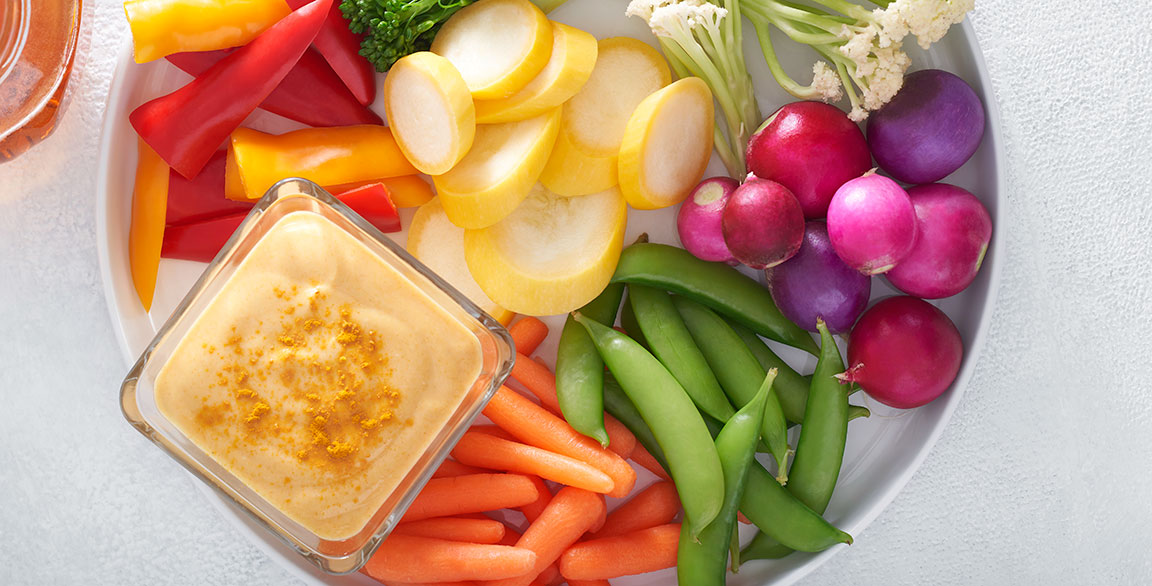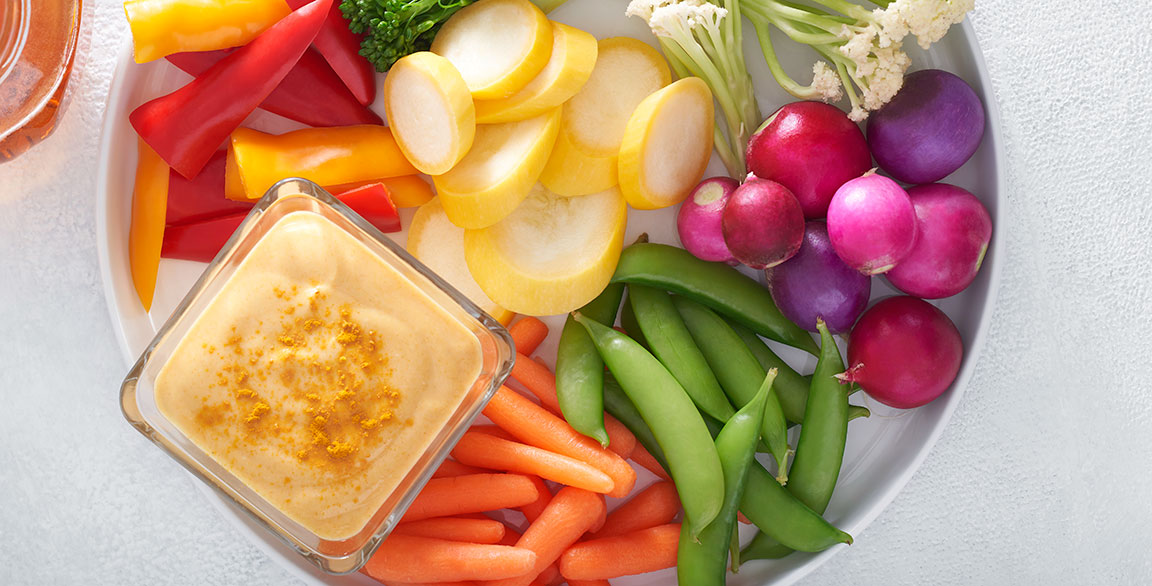 Wildflower Honey-Turmeric Greek Yogurt Dip
Recipe courtesy of Chef Justin Fields
Sponsor: National Honey Board
Makes 2 (¾-cup) portions, serving 4 to 5 each (as part of snack board, etc.)
Ingredients
½ cup wildflower honey
1 cup Greek yogurt
1 ½ teaspoons ground turmeric
An assortment of fresh vegetables (and/or fruit, cheeses, crackers, etc.)
Directions
For the dip: Combine all ingredients in a stainless-steel bowl. Place in a container and hold refrigerated.
Serving suggestions
Pour ¾ cup dip into a serving container and serve with vitamin-rich fresh veggies or fruit for optimal immunity support. Also delicious as part of a cheese board with crackers.
Chef's Notes
Strain the Greek yogurt overnight for a thicker, spread-like final product.
Project Management: Summit F&B
Photography: Carlos Garcia // Food Styling: Peg Blackley & Bree Williams