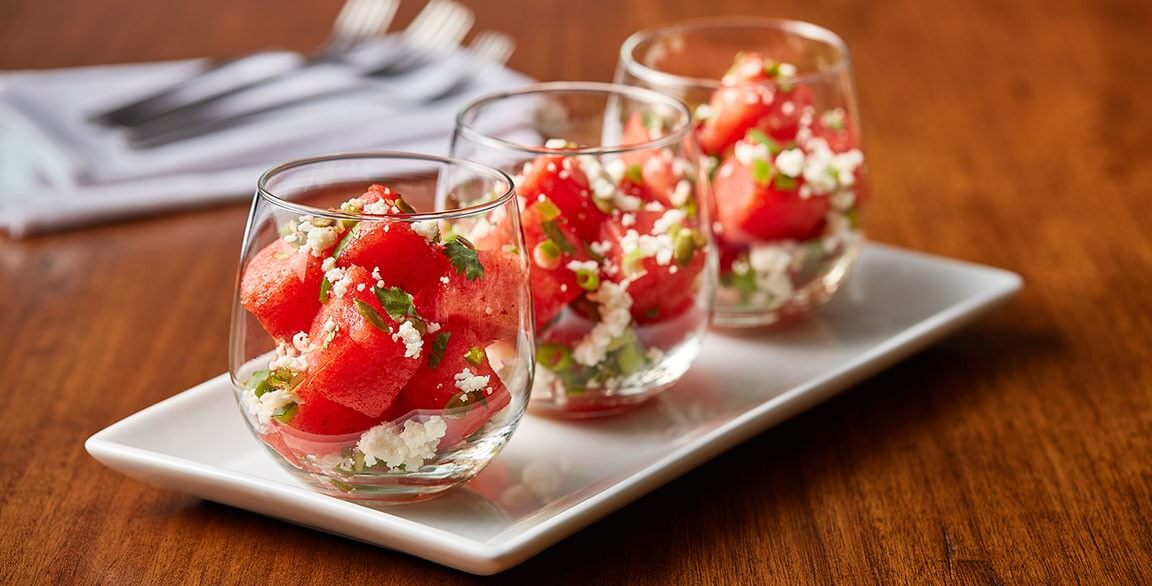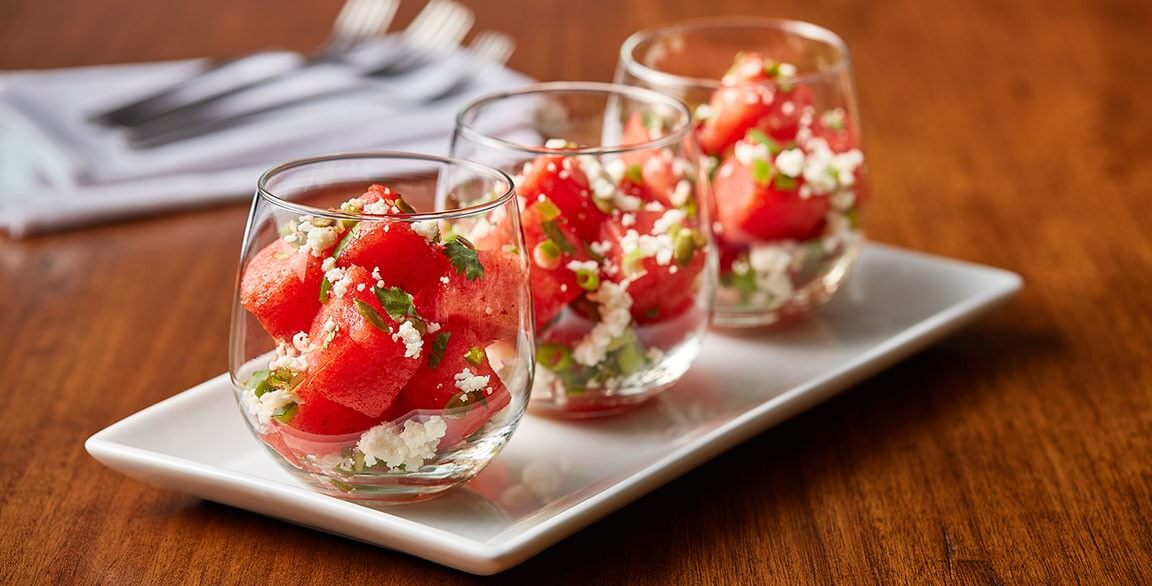 Chile-Lime Watermelon Salad with Queso Fresco
Recipe courtesy of Chef Amy Smith, Miller's Ale House
Sponsor: National Watermelon Promotion Board
Servings: 24
Ingredients
1 ¼ cups lime juice
1 bunch scallions, white and green parts separated and thinly sliced
4 to 8 jalapeños, stemmed, seeded and minced
¼ to ½ cup sugar (optional)
1 Tbsp salt
6 qt 1 ½-inch dice seedless watermelon
12 oz queso fresco, crumbled, divided
1 bunch cilantro, chopped, divided
1 ½ cups pepitas, roasted and salted, divided
Directions
In a large bowl, combine the lime juice, scallion whites and jalapeños and let sit for 5 minutes.
Stir in the sugar and salt.
Add the watermelon, scallion greens, half of the queso fresco, half of the cilantro and half of the pepitas, then stir to combine.
Portion into 12-fl oz glasses and garnish each with some of the remaining queso fresco, cilantro and pepitas.
Place a fork into fruit for service.
Chef Notes
Taste the watermelon as you cut it up. If it's very sweet, omit the sugar; if it's less sweet, add the sugar to the dressing. Serve immediately, as the dressing draws the juice out of the watermelon quickly and the salad can lose its fresh crunch.
Project Management: Summit F&B
Photography: Carlos Garcia // Food Styling: Peg Blackley & Bree Williams