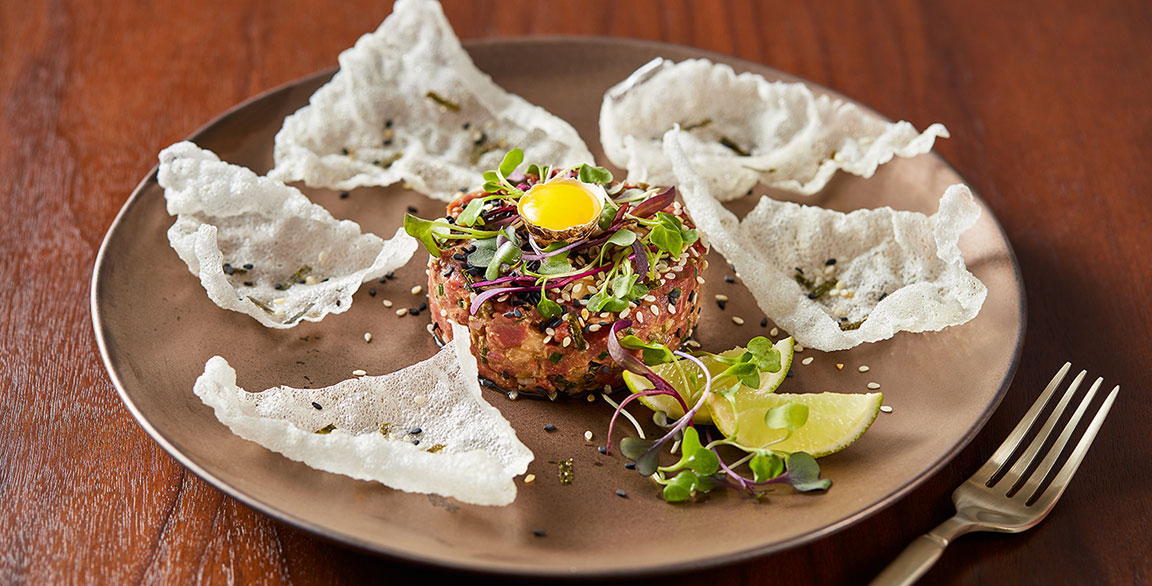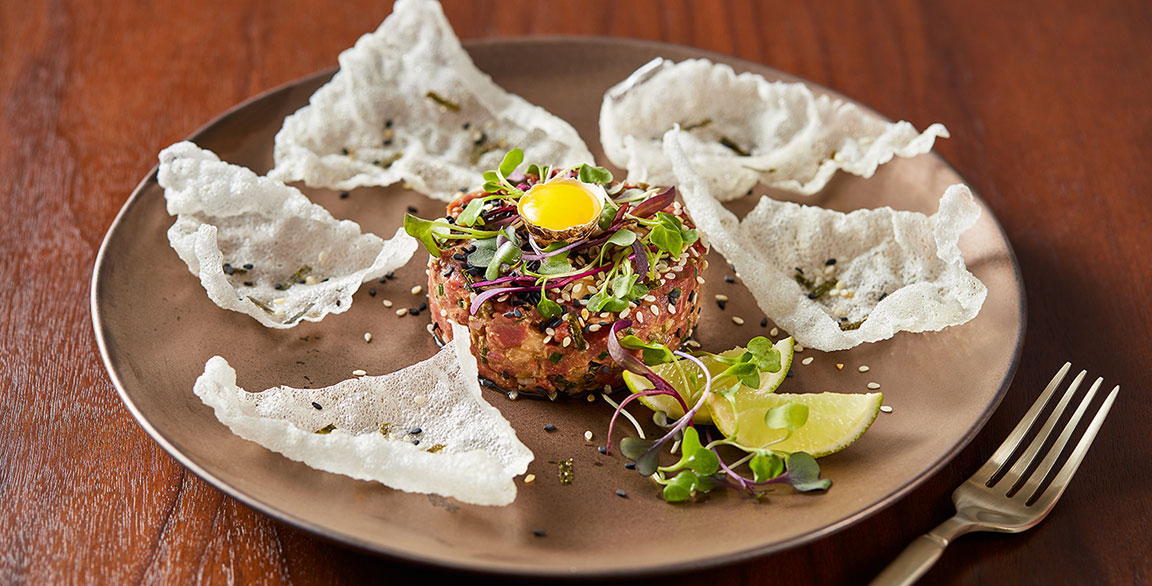 Australian Grassfed Beef Tartare with Kimchi and Furikake
Recipe courtesy of Chef Brandon Hudson
Sponsor: True Aussie Beef & Lamb
Serves: 10
Ingredients
2 ½ lb Beef tenderloin, cut into small dice
5 Tbsp Daikon kimchi brunoise
5 Tbsp Rice vinegar
5 Tbsp Dijon mustard
5 Tbsp Shallot brunoise
1 cup Kimchi juice
5 Tbsp Chopped capers
5 Tbsp Finely sliced chives
To taste Salt and fresh ground black pepper
40 large Butter lettuce leaves
6 Tbsp Furikake seasoning
Directions
Fold all ingredients together except butter lettuce and 1 Tbsp furikake.
Cover and refrigerate.
For each serving, gently pack 4 oz tartare in a 2-inch ring mold slightly off center of each plate.
Garnish with a pinch of furikake.
Arrange 4 large leaves of butter lettuce fanned out above tartare.
Chef's Notes
It's very important to keep beef extremely cold, taking out small amounts at a time to dice. Placing tenderloin in the freezer 10 to 15 minutes ahead of cutting makes it much easier to dice.
Project Management: Summit F&B
Photography: Carlos Garcia // Food Styling: Peg Blackley & Bree Williams