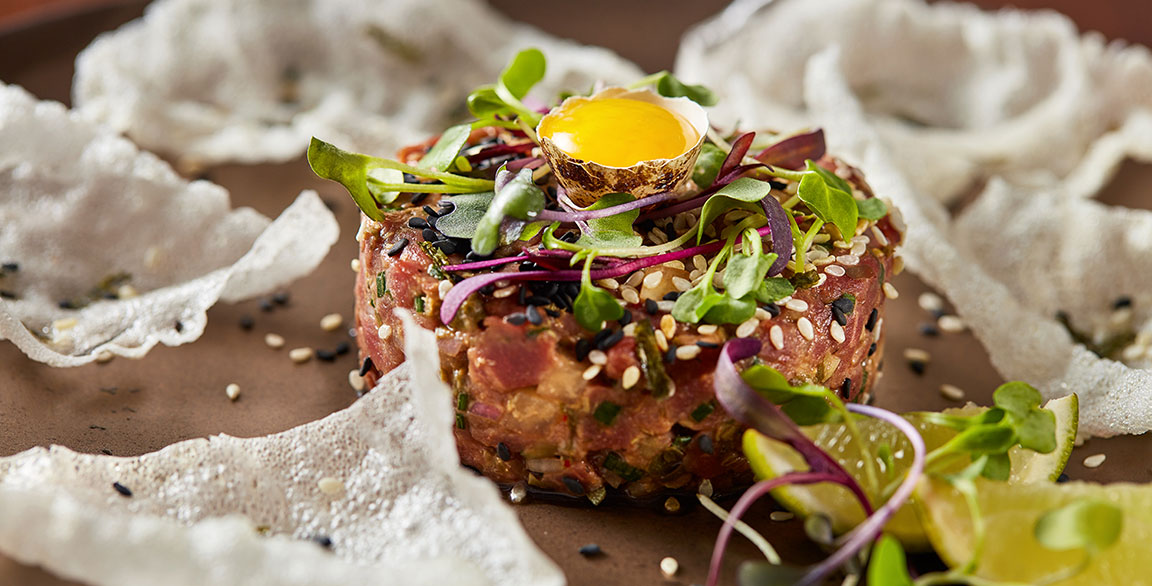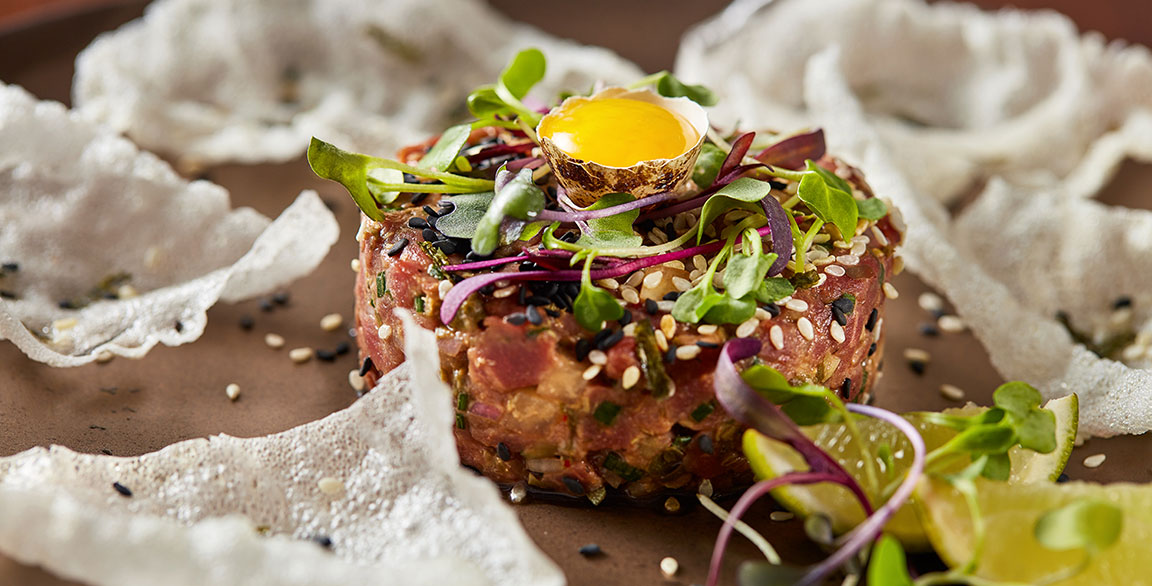 Beef Tartare with Kimchi
Recipe courtesy of Chef Brandon Hudson
Sponsor: True Aussie Beef & Lamb
Servings: 10
Ingredients
2 ½ lb beef tenderloin, cut into small dice
5 Tbsp daikon kimchi brunoise
5 Tbsp rice vinegar
5 Tbsp dijon mustard
5 Tbsp shallot brunoise
1 cup kimchi juice
5 Tbsp capers, chopped
5 Tbsp chives, finely sliced
To taste salt and fresh ground black pepper
40 large butter lettuce leaves
6 Tbsp furikake seasoning
Directions
Fold all ingredients together except butter lettuce and 1 Tbsp furikake. Cover and refrigerate.
For each serving, gently pack 4 oz tartare in a 2-in ring mold slightly off center of each plate. Garnish with a pinch of furikake. Serve with 4 large leaves of butter lettuce fanned out above tartare, or other items for scooping, like rice crisps or wonton chips.
Chef Notes
It's very important to keep beef extremely cold, taking out small amounts at a time to dice. Placing tenderloin in the freezer 10 to 15 minutes ahead of cutting makes it much easier to dice.
Project Management: Summit F&B
Photography: Carlos Garcia // Food Styling: Peg Blackley & Bree Williams