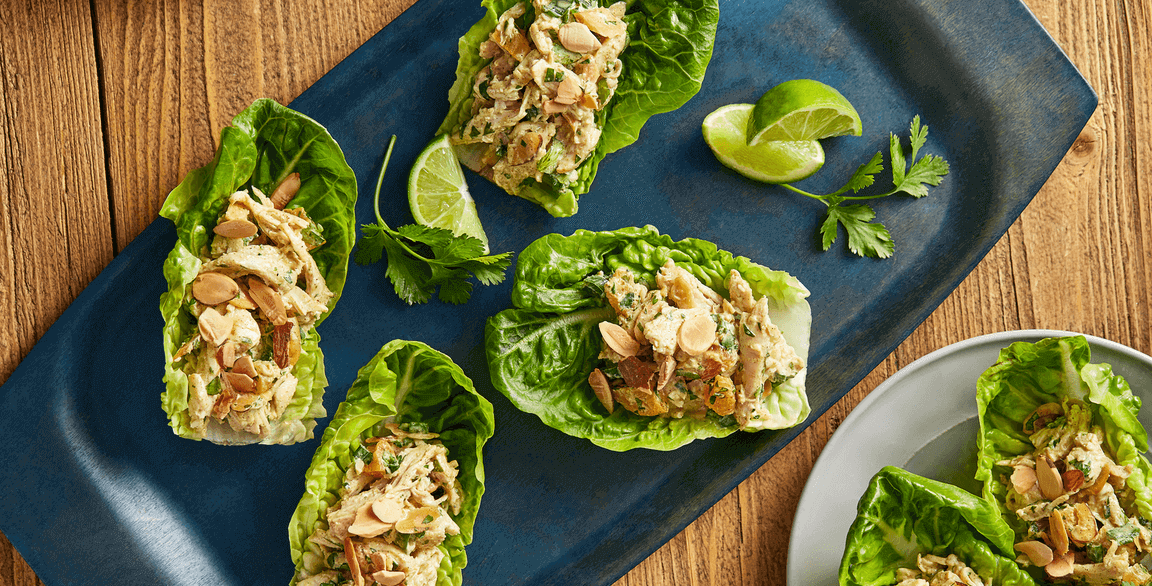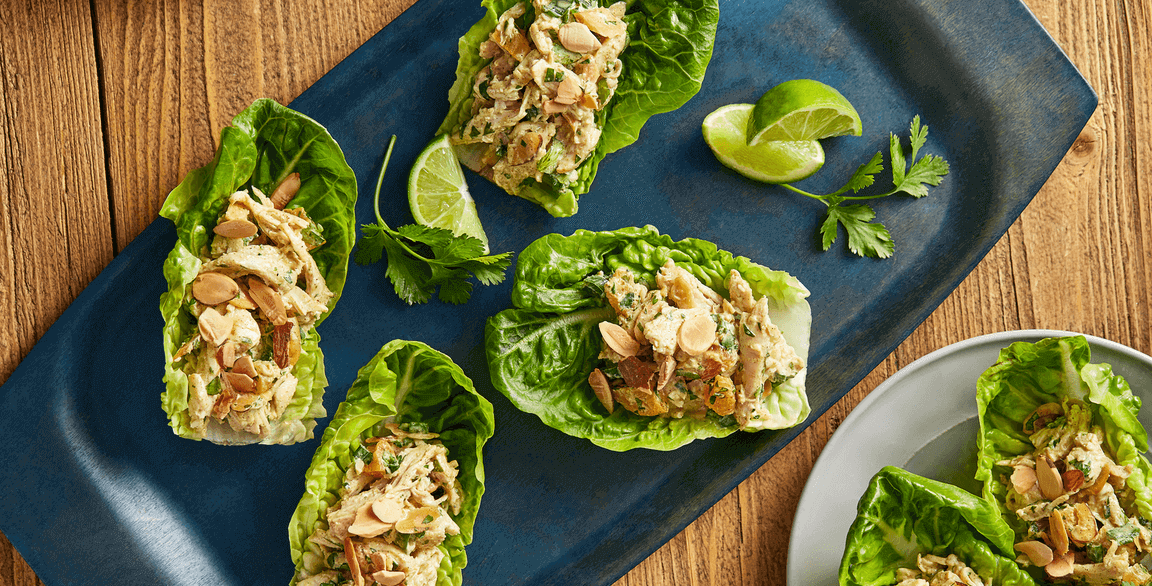 Good For You Moroccan Greek Yogurt Chicken Salad
Recipe courtesy of Chef Matt Burton
Sponsor: Tyson Foodservice
Servings: 24
Ingredients
3 c nonfat Greek yogurt
¼ c plus 1 Tbsp tahini paste
2 Tbsp Dijon mustard
1 Tbsp ground ginger
1 Tbsp ground allspice
2 Tbsp ground turmeric
2 Tbsp cinnamon
1 tsp ground cumin
1 ½ tsp salt, plus more to taste
¼ tsp cayenne pepper
As needed freshly ground black pepper
12 c Tyson® NAE, Fully Cooked, 100% All Natural*, Boneless, Skinless,
Low Sodium Pulled Chicken
3 c dried apricots or figs, diced
1 ¾ c green onion, diced
¾ c fresh cilantro, chopped
¾ c fresh parsley, chopped
½ c chopped toasted sliced almonds
Directions
In a large bowl, add yogurt, tahini, mustard, and seasonings. Mix until smooth.
Fold in the chicken, dried fruit, green onion, parsley, cilantro and chopped almonds.
Taste and adjust seasonings, adding more salt and pepper, if necessary.
Chill and hold for service.
Chef's Notes
Low in fat and sodium, serve this salad on pita or on lettuce to fit healthcare guidelines and low-sodium diets.
All-natural, minimally processed chicken with no artificial ingredients. *
(Brought to you by Tyson Foods®)
Project Management: Summit F&B
Photography: Carlos Garcia // Food Styling: Peg Blackley & Bree Williams