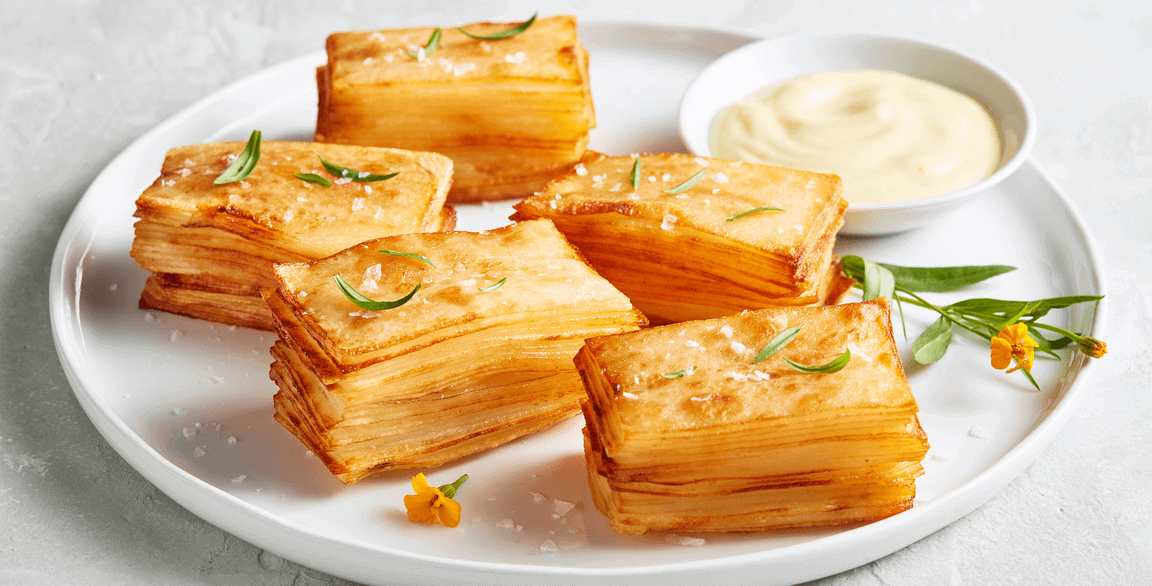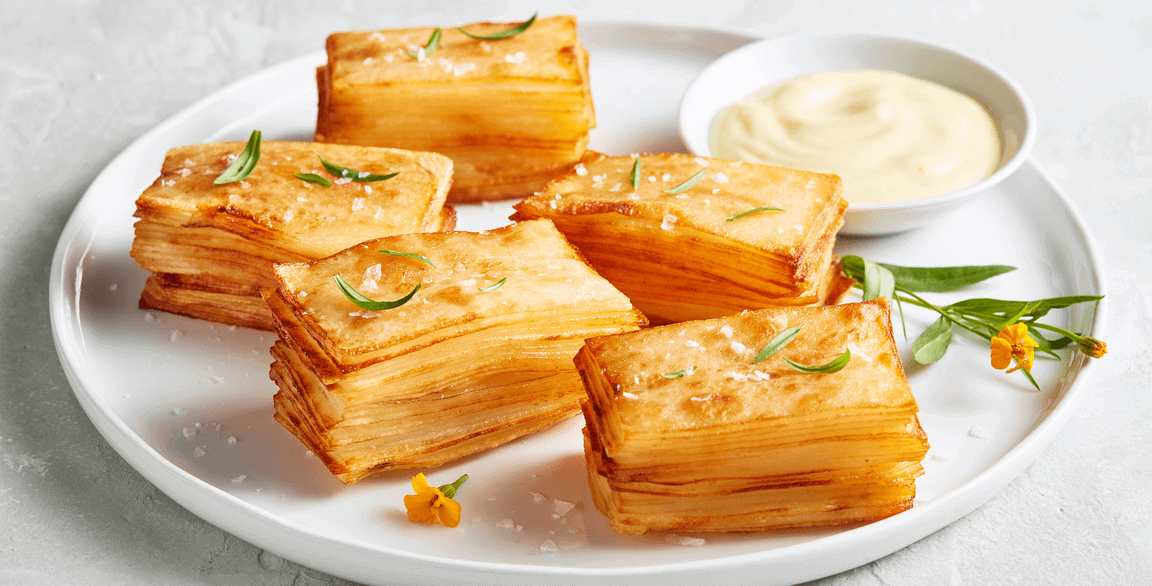 Crispy Fried Idaho® Potato Stacks
Recipe courtesy of Chef Venecia Willis
Sponsor: Idaho Potato Commission
Servings: 6
INGREDIENTS
6 Idaho® Russet potatoes, peeled
6 c canola oil
1 Tbsp flaky sea salt
1 c dipping sauce of choice
DIRECTIONS
Slice the potatoes paper thin using a Chinese mandoline. Stack the slices in order by size as much as possible, discarding the rounded tops and bottoms.
Using a knife, cut the stacks on each side to make perfect rectangles.
Heat the oil in a heavy pot to 350 degrees F.
Once the oil is hot, lower the stacks of potatoes into the oil two at a time, being careful not to overcrowd the pot.
Cook for 5 minutes each, until golden brown. Remove from the oil and sprinkle with the flaky sea salt.
Serve warm with your favorite dipping sauce or as a side.
CHEF NOTES
The potatoes must be Idaho® Russet potatoes due to their starch level.
Project Management: Summit F&B
Photography: Carlos Garcia // Food Styling: Peg Blackley & Bree Williams