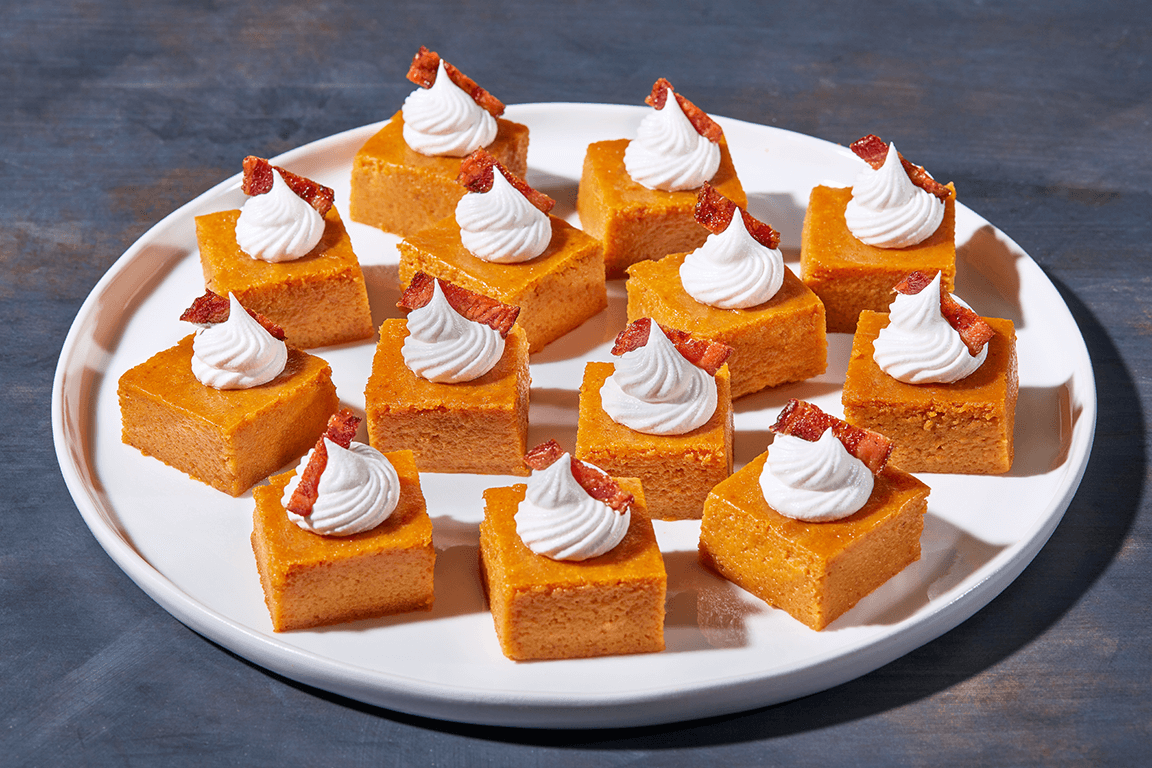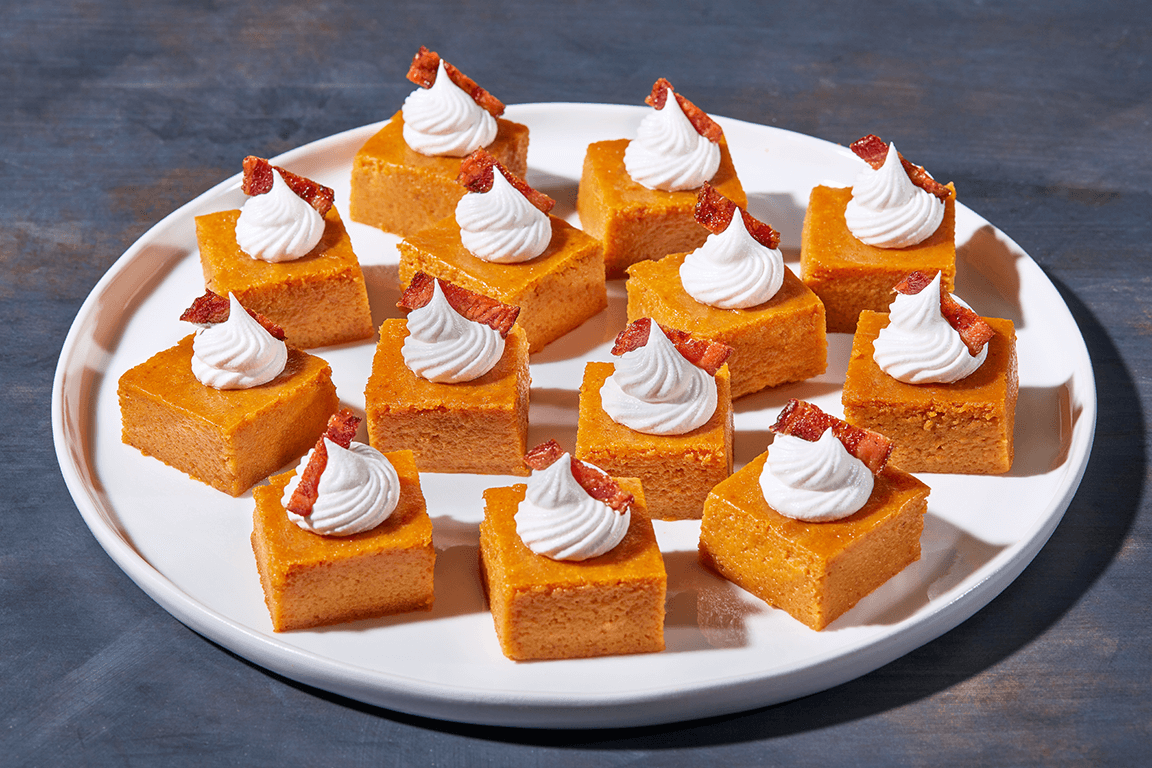 "Crustless" Spicy Candied Bacon Pumpkin Pie Bar Bites
Recipe courtesy of "Jay Z" Ziobrowski
Sponsor: Texas Pete
Serves: 12
Ingredients
5 oz bacon, thick cut
¼ c Texas Pete® Eastern Carolina BBQ Sauce
½ tsp Texas Pete® Original Dust Dry Seasoning
1 ¼ c sugar
3 Tbsp AP flour
3 large eggs
2 c canned pumpkin
¾ c sweetened condensed milk
1 ½ tsp pure vanilla extract
¼ tsp cinnamon or pumpkin pie spice
½ oz whipped topping
Directions
Preheat oven to 350°F.
Place bacon on a parchment-lined sheet tray and lather with Texas Pete® BBQ sauce.
Bake in 350°F oven until crispy and candied, approximately 20 to 25 minutes. Be careful not to burn. When bacon is crispy, let cool and then chop it up for later use.
In a bowl, combine ¼ tsp Texas Pete® Dust, sugar and flour. Add eggs and mix well.
In a separate bowl, combine pumpkin, condensed milk, vanilla and cinnamon. Mix well.
Add the chopped bacon to the pumpkin pie mix.
Pour into a greased 9-in pie plate or parchment-lined 2-in half pan.
Bake at 350°F until a knife inserted in center of pie comes out clean, 50 minutes to 1 hour.
Cool on a wire rack in the pan.
Chef Notes
Garnish with Texas Pete® Dust for desired level of heat.
Project Management: Summit F&B
Photography: Carlos Garcia // Food Styling: Peg Blackley