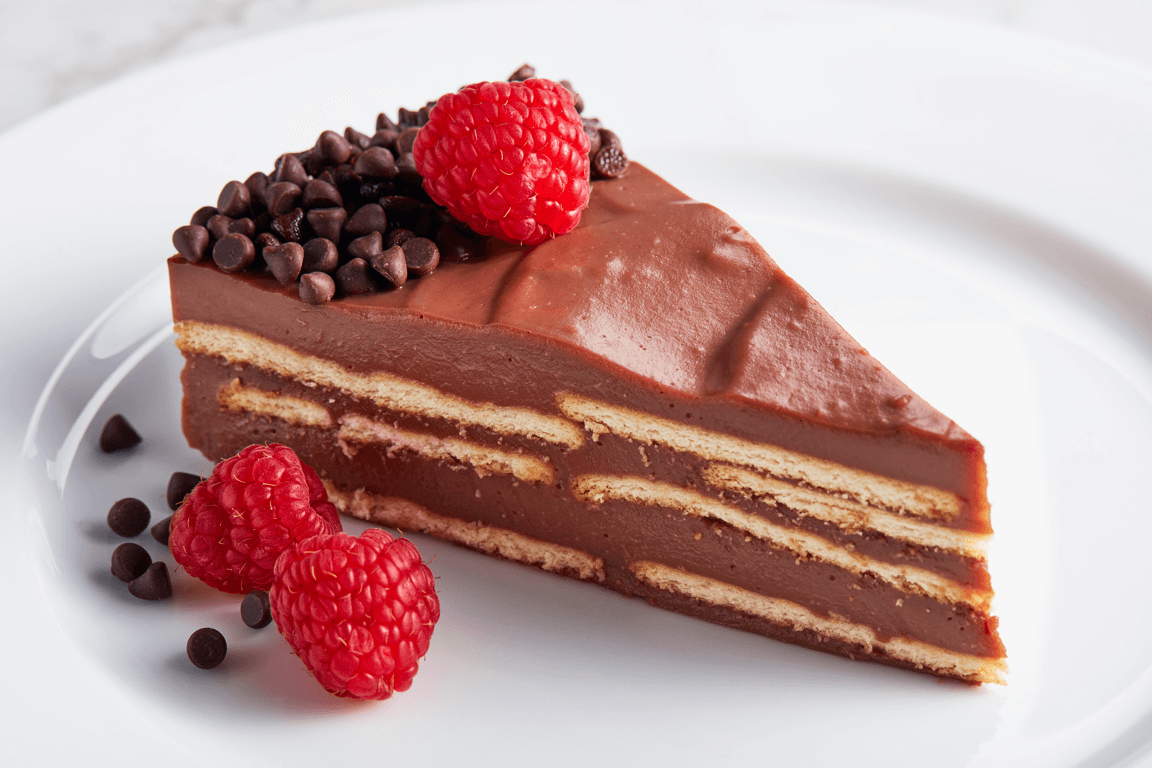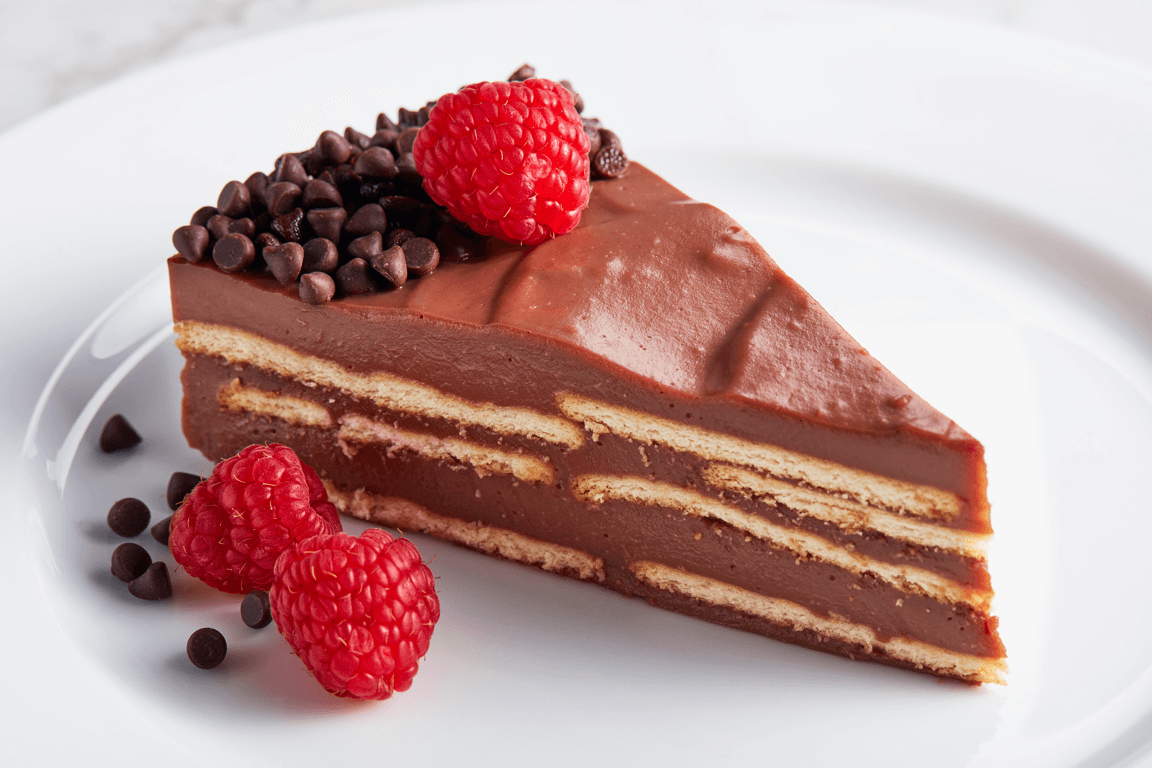 Chocolate Marquise
Recipe courtesy of Fernando Ortiz
Sponsor: Ghirardelli
Servings: 10
Ingredients
½ c turbinado sugar
1/3 c Ghirardelli® Sweet Ground Cocoa Powder
¼ c cornstarch
4 c whole milk
4 egg yolks
1 c Ghirardelli® Milk Chocolate Wafers
10 oz Maria or other butter cookies
3 oz fresh berries
2 oz Ghirardelli® Barista Chocolate Mini Chips
Directions
Grease a 9-in springform pan and set it aside.
In a small bowl, mix sugar, Ghirardelli® cocoa powder and cornstarch.
Add milk to a medium saucepan. Beat the yolks with a fork and add them to the milk. Add the sugar mixture. Mix well with a wooden spoon and turn on the stove to medium. Stir constantly.
Once it starts to boil, lower the heat and keep stirring. Cook for about 3 more minutes. Remove from the heat and add the chocolate wafers. Stir.
Working quickly, soak cookies in the pudding mixture, just for a second on each side. Place a layer of cookies on the bottom of the prepared pan.
Pour one-third of the pudding into the pan and spread evenly. Add 2 more layers of cookies and pudding. Smooth the top layer.
Garnish with the berries and mini chips. Cover and refrigerate for at least 4 hours or overnight. To serve, loosen the sides of the pan with a kitchen knife or spatula. Pop open the latch and remove the sides.
Project Management: Summit F&B
Photography: Carlos Garcia // Food Styling: Peg Blackley