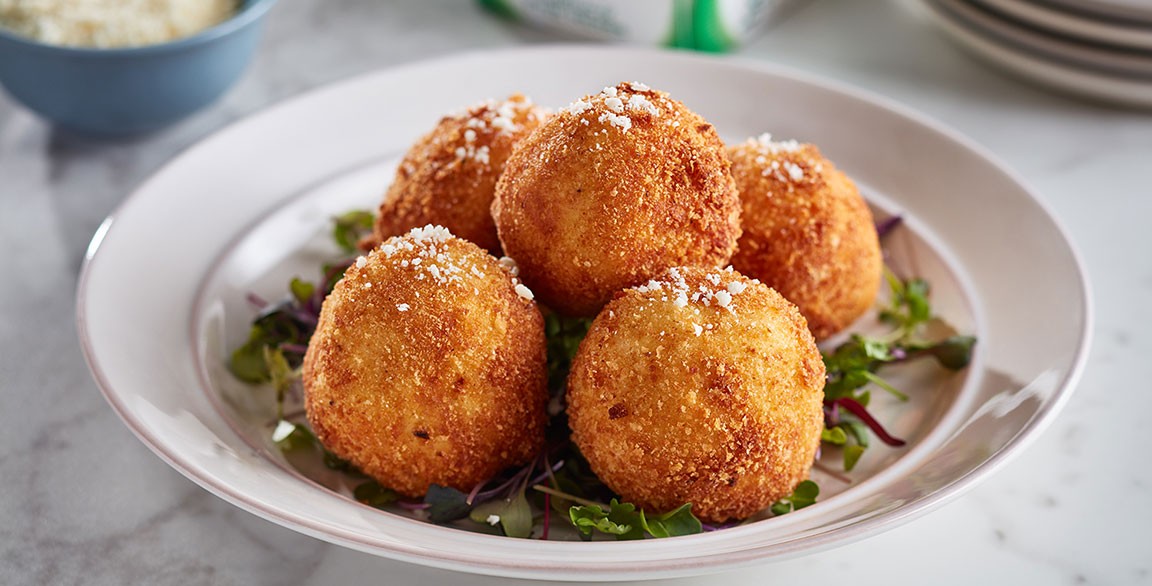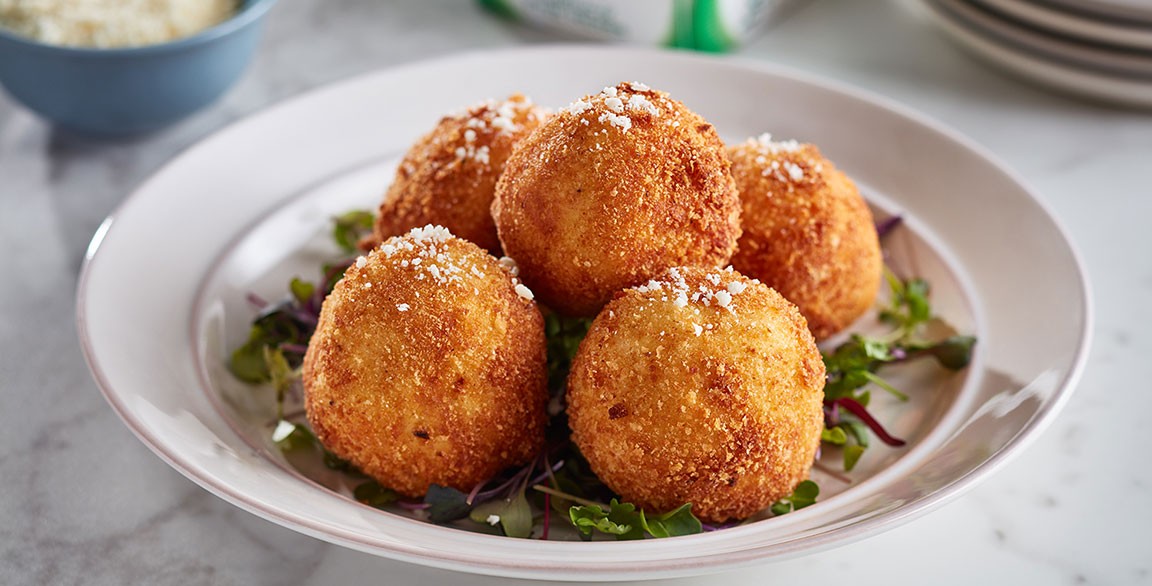 Boursin® Garlic & Fine Herbs Potato Croquettes
Recipe courtesy of Pascal Beaute, MCF, Director of Culinary, Delaware North
Sponsor: Bel Brands USA
Servings: 24 pieces
Ingredients:
4 pounds russet or gold potatoes
1 package Boursin® Garlic & Fine Herbs cheese
8 ounces butter
4 ounces heavy cream
4 ounces all-purpose flour
4 eggs, whisked and seasoned for egg wash
10 ounces bread crumbs
Directions:
Peel and cook the potatoes in salted water until tender. Drain.
Mash the potatoes with the Boursin®, butter, and cream. Season with salt and pepper. Let the mixture cool.
Shape the mixture into small balls or pears. Roll in the flour, then the egg wash, then the breadcrumbs. Lay the croquettes on a sheet pan and freeze.
At service, deep-fry the croquettes until browned and crisp. Drain and serve.
Chef Notes:
Alternately, use the potato mixture as Boursin® mashed potatoes by adding 4 ounces of milk to make them fluffier.
Project Management: Summit F&B
Photography: Carlos Garcia // Food Styling: Peg Blackley & Bree Williams