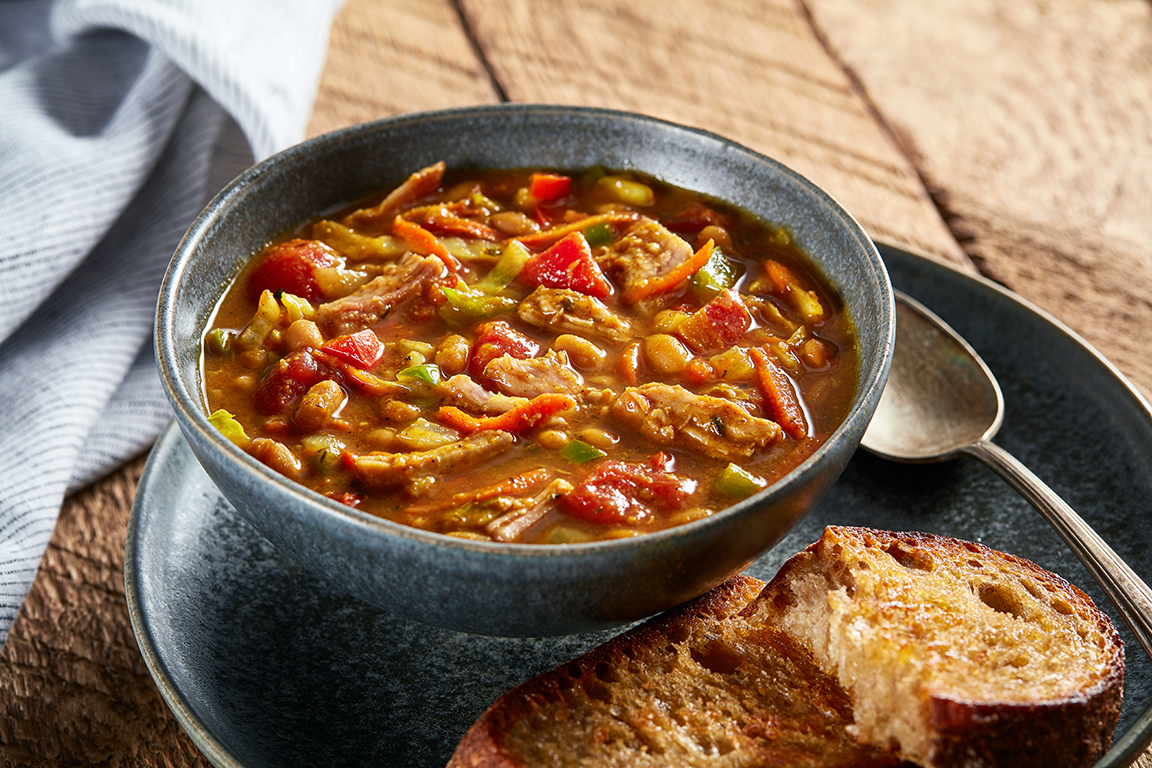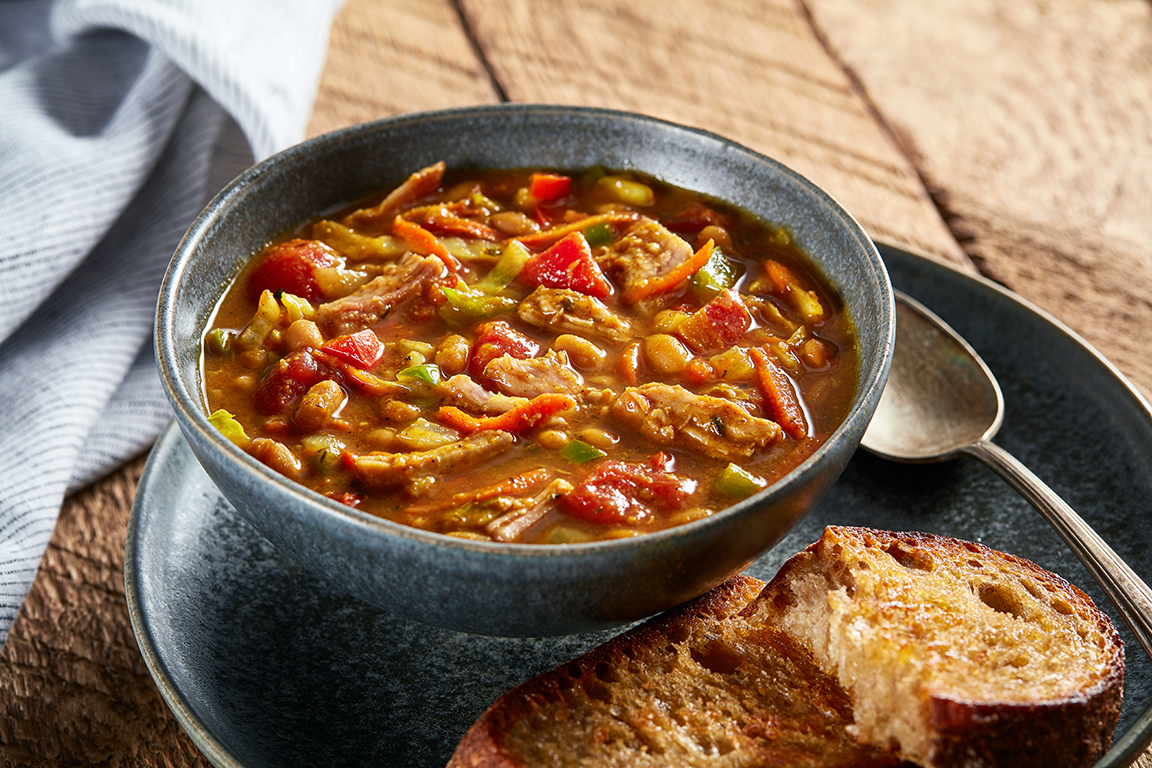 Baked Bean Chakalaka
Recipe courtesy of Matt Burton
Sponsor: Bush's Best
Servings 24
Ingredients
3 c Umqombothi (African sorghum/maize beer; see Chef Notes )
4 lb smoked pork shoulder, cut into chunks
7 oz Bush's Best® Sweet and Smokey Bush Baked Beans, drained, juice reserved
2 Tbsp olive oil
6 oz white onion, diced
8 oz red bell pepper, diced
8 oz green bell pepper, diced
1 Tbsp minced garlic
1 Tbsp grated fresh ginger
1 oz diced jalapeño pepper
8 oz carrots, peeled and grated
7 oz shredded cabbage
2 Tbsp curry powder
1 Tbsp smoked paprika
1 tsp dried thyme
1 lg ham hock
Salt and pepper, as needed
2 tsp tomato paste
2 c canned diced tomatoes with juice
Fresh thyme for garnish, as needed
Directions
In a large pot, mix the beer, liquid from baked beans and smoked pork chunks, simmer on low until the pork falls apart and shreds.
Strain out pork from juice and reduce juice by half. Reserve pork and juice separately.
Heat oil in a large pot over medium heat. Add the onions and sauté until translucent. Add
the bell peppers, garlic, ginger and jalapeño, cook until softened.
Add the carrots and cabbage and mix well. Stir in the curry powder, paprika, thyme, ham hock, salt and pepper and cook until aromatic but with no color on the vegetables.
Add the tomato paste, tomatoes and baked beans. Add the reserved cooking liquid from the pork to cover vegetables just by about 1 inch. Stir well. Bring to a simmer, cover and cook for 5 to 10 minutes on low heat. The beans are ready when the vegetables are slightly soft and cooked through but still have a bit of a crunch to them.
Fold in the smoked pork before serving, leaving ham hock in broth.
Season with salt and pepper to taste and serve portions garnished with fresh thyme.
Chef Notes
This is the perfect special to run after a BBQ catering. Serve with extra sliced chilies.
Serve with toasted bread with grill marks. Or make it a mixed grill dish with a piece of sausage and a meatball.
You can substitute Red Bridge from Anheuser Bush or New Grist from Lakefront Brewery in Milwaukee for the sorghum/maize beer.
Project Management: Summit F&B
Photography: Carlos Garcia // Food Styling: Peg Blackley