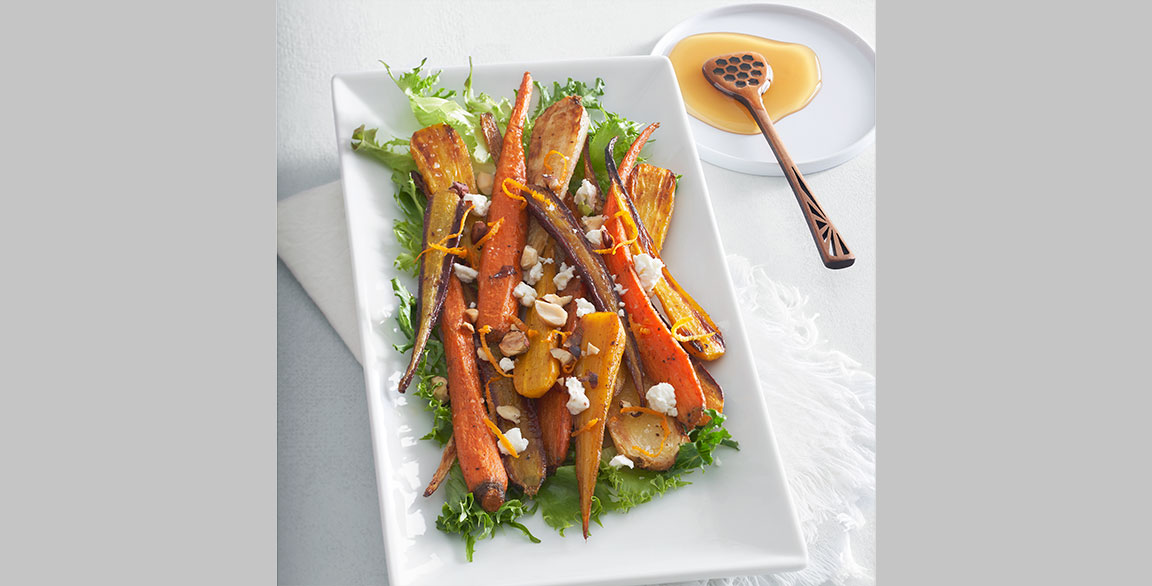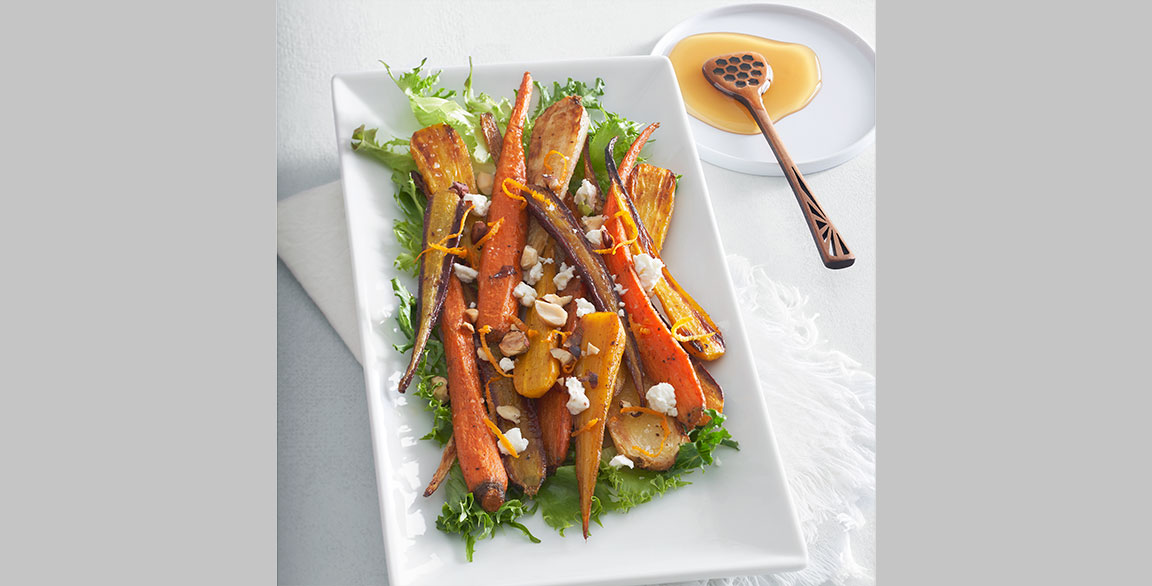 Honey Roasted Carrots with Ras el Hanout
Recipe courtesy of Chef Brandon Hudson
Sponsor: National Honey Board
Servings: 10
Ingredients
25 ea carrots, preferably thinner with stems attached
2 Tbsp 50/50 olive oil blend
1 Tbsp ras el hanout
1 tsp kosher salt
½ tsp fresh ground black pepper
¾ cup honey
10 cups frisee, washed and trimmed using only white and yellow parts
10 Tbsp goat cheese
10 Tbsp hazelnuts, roasted and roughly chopped
1 ea Cara Cara orange, zested and juiced
Directions
Trim stems off carrots and peel. Toss carrots with olive oil blend, ½ Tbsp ras el hanout, salt, and pepper. Roast at 425 degrees F for 15 minutes, turning halfway through.
Pull the carrots out and toss with 2 Tbsp of the honey and return to oven for 1 minute.
Allow to cool, then cut carrots in half lengthwise at a diagonal.
Per serving: Place 1 cup frisee center of plate. Place 5 carrot halves on top of the frisee. Crumble 1 Tbsp of goat cheese and 1 Tbsp toasted hazelnuts on top. Drizzle 1 Tbsp honey on top of everything.
Garnish with a drizzle of orange juice and a sprinkle of zest. Lastly, sprinkle a little of the remaining ras el hanout over the top.
Project Management: Summit F&B