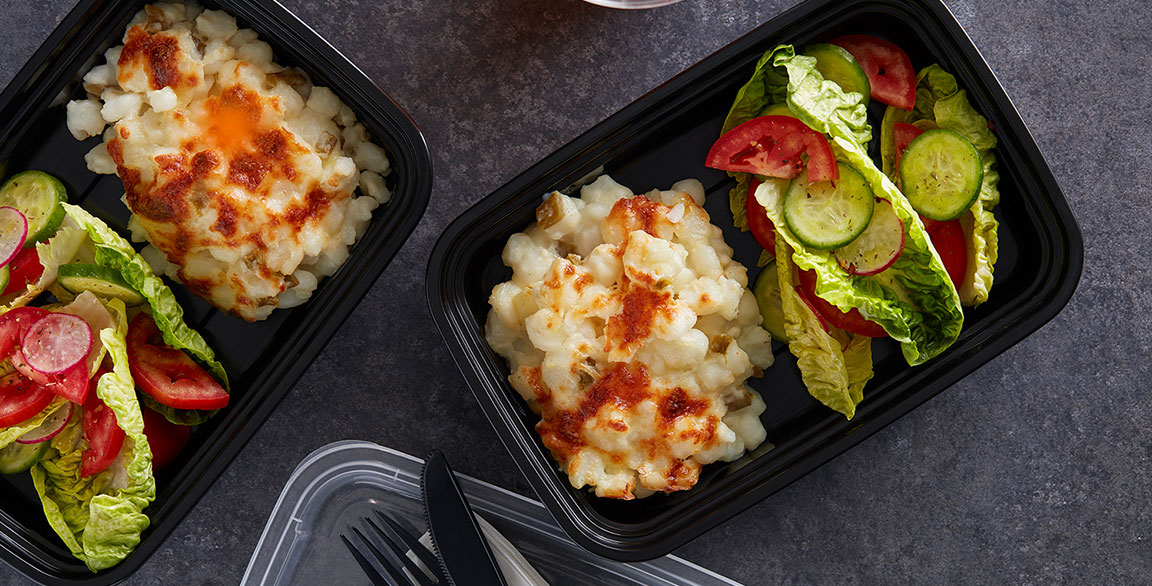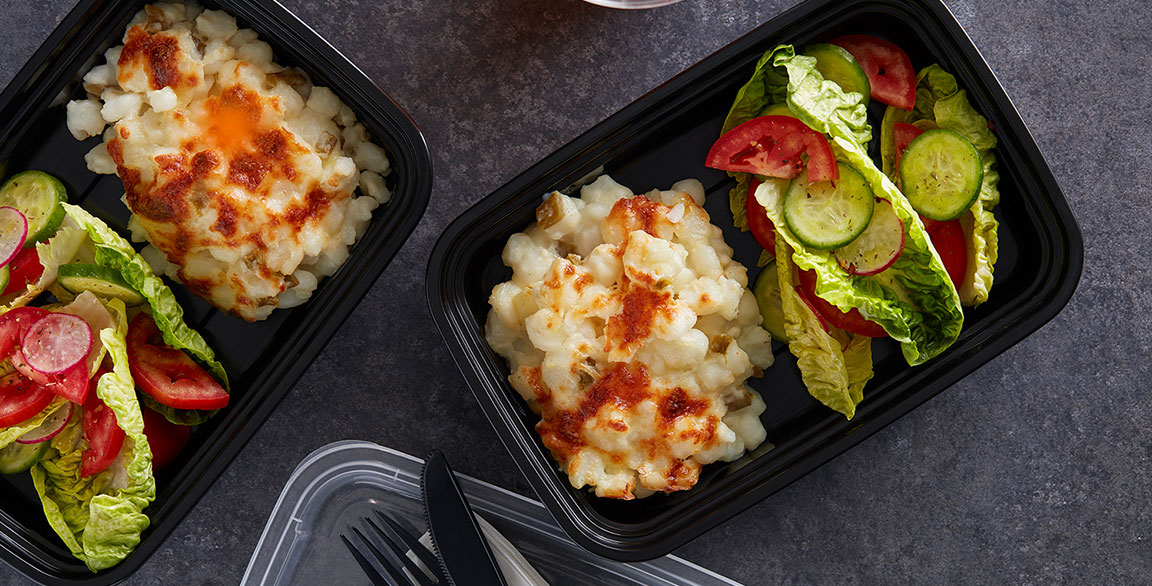 Hatch Green Chile and Bush's Hominy Gratin
Recipe courtesy of Farley Kaiser, Corporate Executive Chef, Wawa
Sponsor: Bush's Best
Yield: 24
Ingredients
2 ¼ cups whole milk
¾ cup vegetable stock
½ cup butter
10 cloves garlic, minced
1 cup roasted, peeled, chopped Hatch green chile (see Note)
2/3 cup all-purpose flour
2 cups finely shredded Monterey Jack cheese
1 (#10) can Bush's White Hominy, drained
1 tablespoon salt
Directions
In a pot, combine the milk and stock and bring to a simmer. Hold warm.
In a skillet, melt the butter and sauté the garlic and chile until the garlic is softened but not browned.
Add the flour and cook the roux until it is blonde in color and smells slightly nutty.
Reduce the heat to medium-low and add the milk and stock mixture, stirring until it is combined and coats the back of a spoon.
Add ½ cup of the cheese and stir to combine.
In a large bowl, pour the sauce over the hominy, add the salt, and fold to combine.
Pour the mixture into a greased hotel pan. Scatter the top with the remaining cheese. Bake in a 400-degree F oven for 25 minutes, or until bubbly brown.
Chef Notes: Hatch green chile can be pre-roasted and bagged with skins on during fall harvest season, then frozen for later use. Always use gloves when peeling and chopping the chiles!
Project Management: Summit F&B
Photography: Carlos Garcia // Food Styling: Peg Blackley & Bree Williams