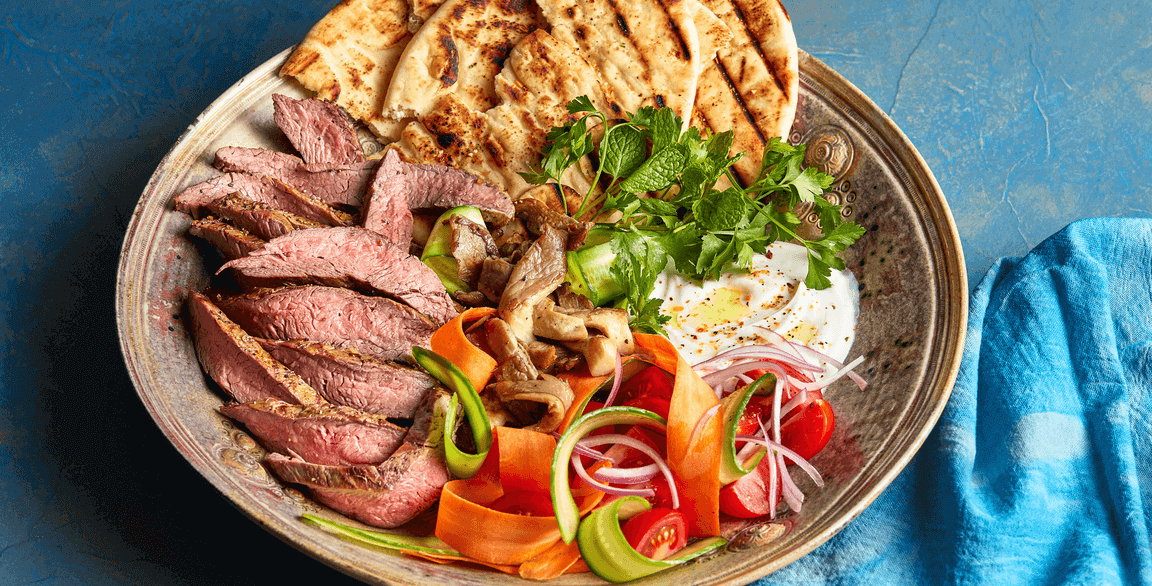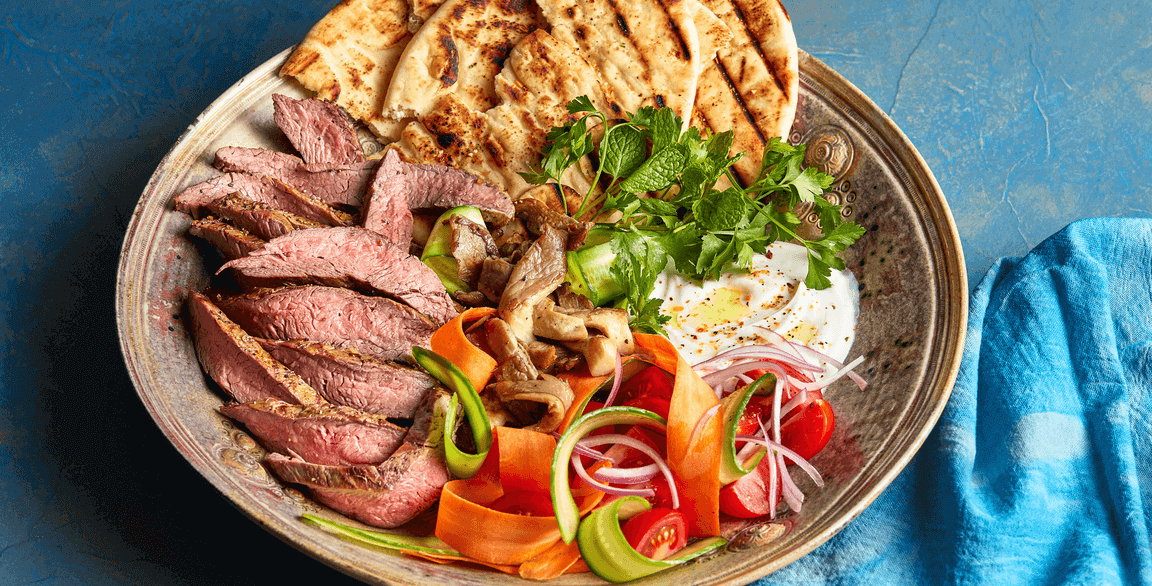 Shawarma Spiced Flank Steak with Crispy Mushrooms
Recipe courtesy of Chef Molly McGrath
Sponsor: True Aussie Beef & Lamb
Servings: 6
Ingredients
2 Tbsp ground cumin
2 tsp ground coriander
2 Tbsp smoked paprika
½ c extra-virgin olive oil, divided
1 ½ to 2 lbs Australian flank steak
1 ½ lbs oyster mushrooms, torn into 1-inch-thick strips
1 small red onion, thinly sliced
Salt, as needed
Directions
Mix the cumin, coriander and paprika together. Spread 1 tablespoon of spice mixture and 1 tablespoon of olive oil on either side of the flank steak. Refrigerate and allow to marinate for 4 to 12 hours.
To cook, mix mushrooms, onions, 6 Tablespoons olive oil and remaining spice mix in a large bowl until mushrooms are well coated. Spread on a sheet tray in a single layer, then season evenly with salt. Broil for 4 to 8 minutes, stirring if necessary, until mushrooms are lightly browned and crispy.
While mushrooms cook, grill steak on medium heat until desired doneness.
Thinly slice flank steak and top with mushroom mixture. Serve with warm pitas, labneh, tomatoes and fresh cilantro for guests to make their own shawarma pitas.
Project Management: Summit F&B
Photography: Carlos Garcia // Food Styling: Peg Blackley & Bree Williams