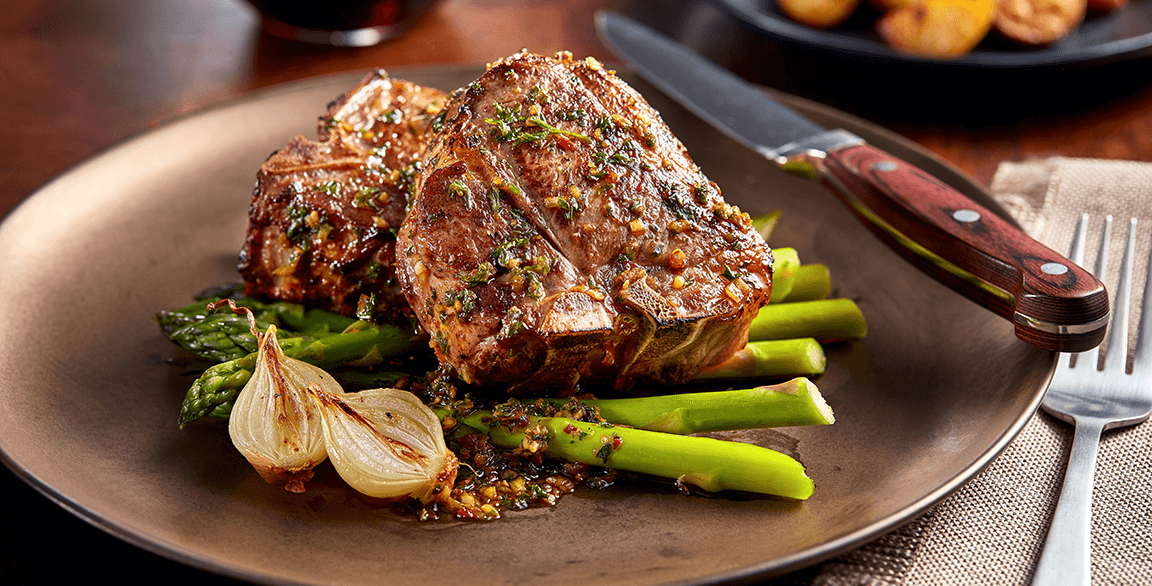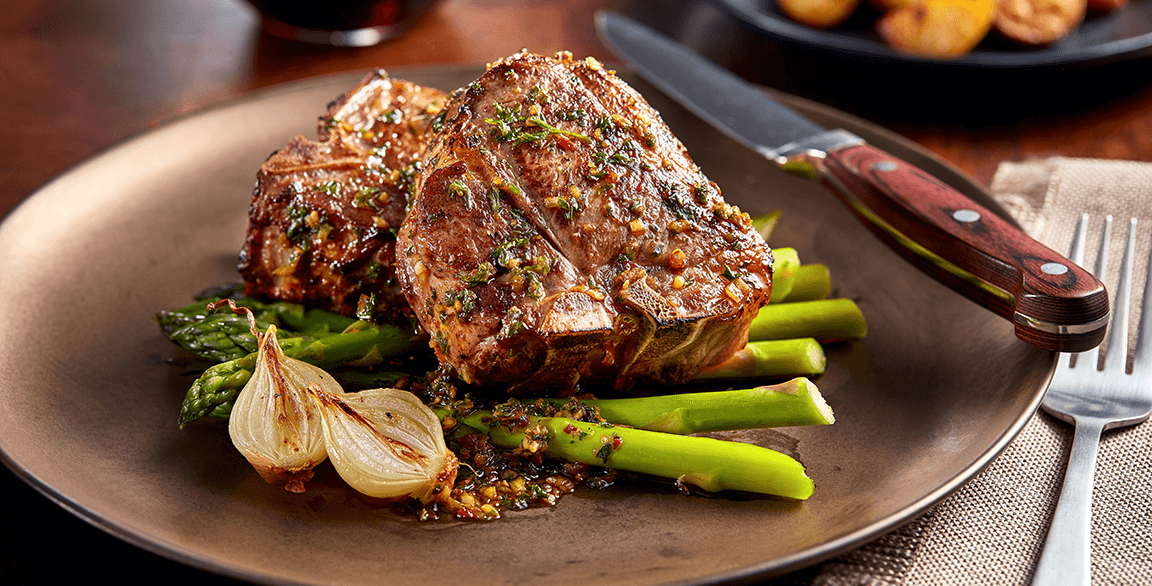 Australian Lamb T-Bones with Mint and Chile Crisp Chimichurri
Recipe courtesy of Brian Robertson, VP of Corporate Culinary, Fertitta Entertainment
Sponsor: True Aussie Beef & Lamb
Servings: 12
Ingredients
24 Australian Lamb T-Bones
1 c course-chopped curly parsley
1 c mint leaves
¼ c chopped garlic
¼ c chopped shallot
½ c red wine vinegar
1 c extra-virgin olive oil
4 tsp salt and pepper blend
¼ c chile crisp
Directions
Place lamb T-bones in two large gallon zip lock bags.
Combine parsley, mint, garlic, shallot, vinegar, oil, chile crisp, salt and pepper in a food processor or blender and blend until completely pureed.
Pour half of the chimichurri inside one of the lamb bags and the other half of the chimichurri into the second lamb bag.
Close and shake each bag until each T-bone is evenly coated and refrigerate for 1 hour.
Take T-bones out of the bags and grill over high heat to your desired temperature.
Project Management: Summit F&B
Photography: Carlos Garcia // Food Styling: Peg Blackley & Bree Williams