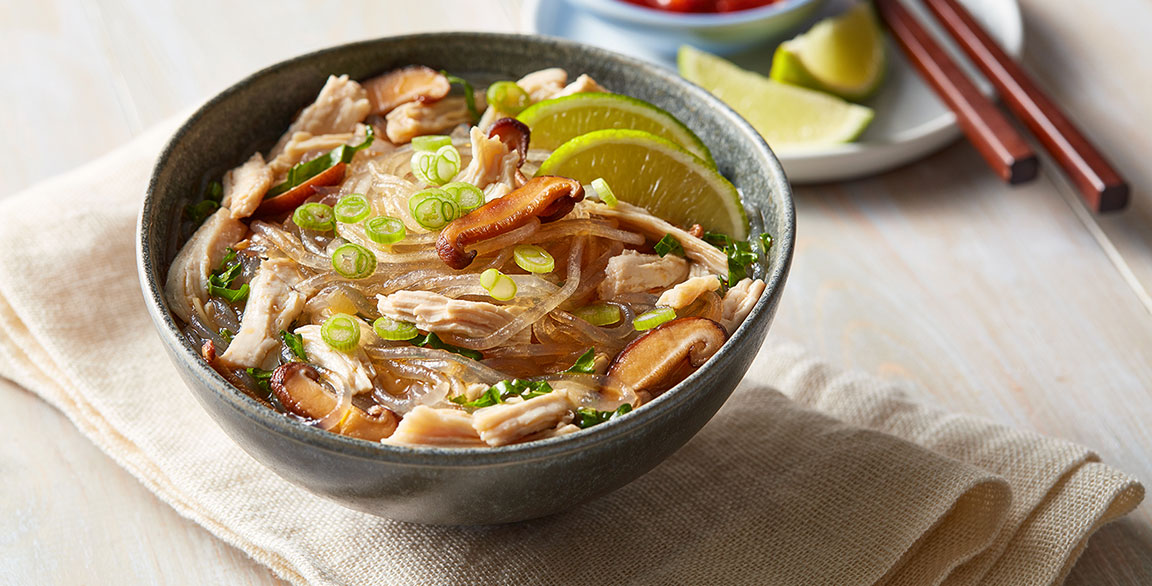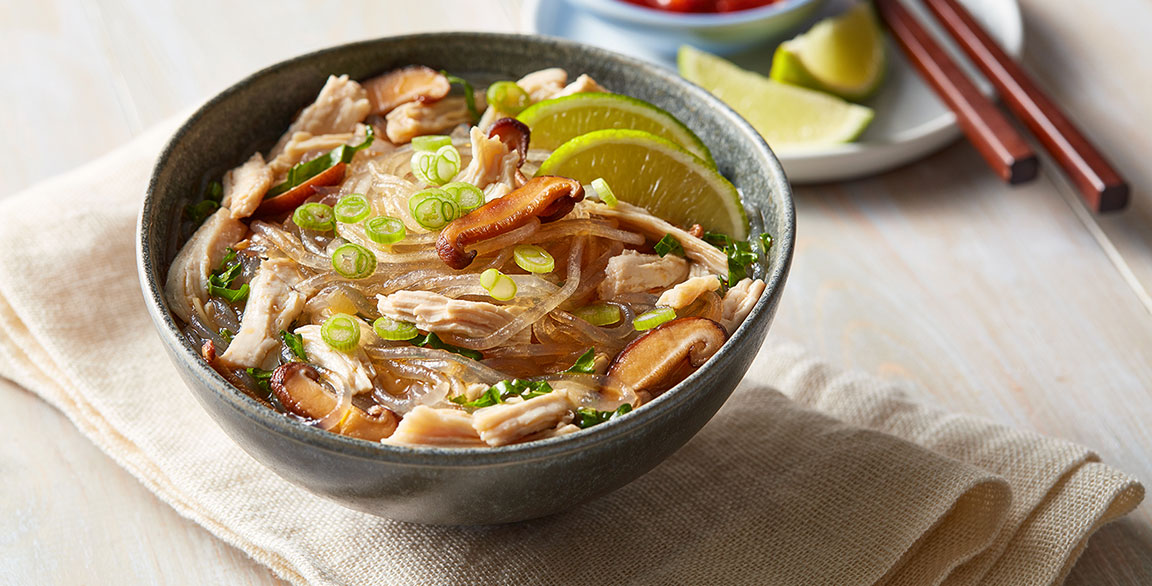 Tyson Pulled Chicken Long Rice
Recipe courtesy of Chef David Viviano
Sponsor: Tyson Foodservice
Serves: 4
Ingredients
8 oz Bean thread noodles
1 tsp Sesame oil
2 cups Shiitake mushrooms, sliced
2 cloves Garlic, minced
3-in piece Ginger, peeled, minced
1 stalk Lemongrass, outer layer removed, thinly sliced
1 qt Chicken stock
1 lb Tyson fully cooked, low sodium, ½-in diced chicken
2 cups Kale chiffonade
1 Tbsp Low-sodium soy sauce
To taste Salt and pepper
As needed Sliced scallion
As needed Lime wedges
Optional Sambal
Directions
In a large bowl, soak the noodles in warm water for about 30 minutes. Strain and set aside.
In a large pot on medium-high heat, add the sesame oil and sauté the mushrooms.
Add the garlic, ginger, and lemongrass. Continue to sauté for 1 minute.
Add the stock. Simmer for 30 minutes.
Add the chicken, kale, and soy sauce. Season with salt and pepper.
Bring the broth to a boil. Add the noodles. Cook until they are translucent.
To serve, place the noodles into a serving bowl. Ladle soup over the noodles. Top with scallions. Serve with lime and sambal, if desired.
Project Management: Summit F&B
Photography: Carlos Garcia // Food Styling: Peg Blackley & Bree Williams