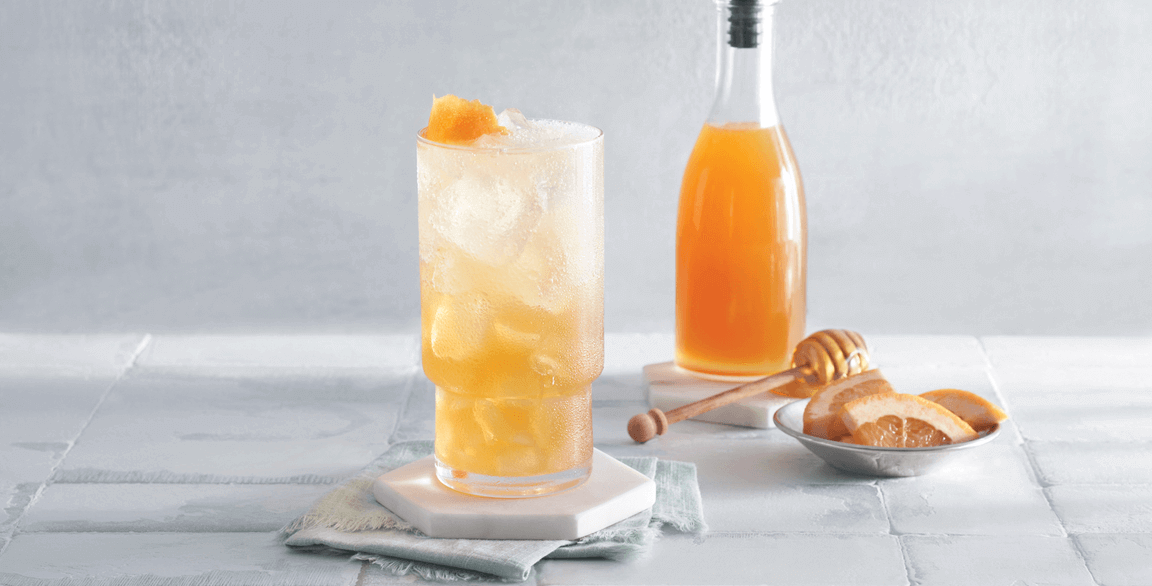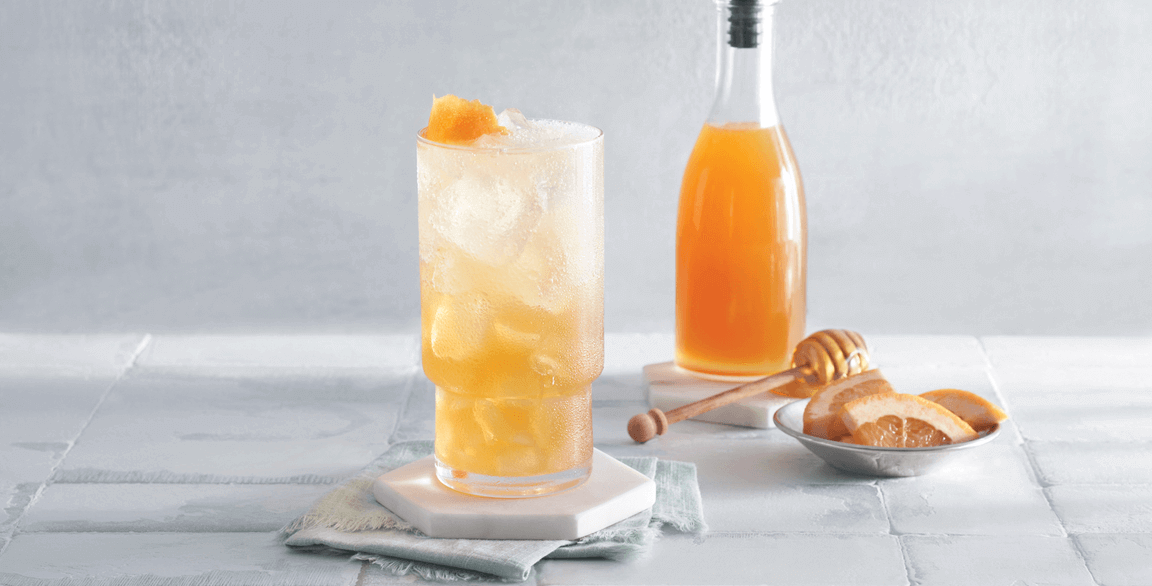 Honey Grapefruit Shrub
Recipe courtesy of Dawn McClung
Sponsor: National Honey Board
Servings: 8
Ingredients
Honey-Shrub Syrup
1-in chunk fresh ginger
8 fl oz cider vinegar
9 oz honey
1 c fresh grapefruit juice (about 2 grapefruits)
¼ c fresh lemon juice (about 1 lemon)
Mocktail
Ice
2 fl oz Honey-Shrub Syrup
1 c club soda
Grapefruit peel, for garnish
Directions
For the Honey-Shrub Syrup:
Peel and thinly slice the ginger.
Heat the ginger slices and vinegar in a small saucepan until the mixture begins to simmer at the edges of the pan.
Remove from heat and add honey.
Let it cool for about 20 minutes.
Add the juices, stir and pour into a heatproof glass container. Refrigerate for 24 hours.
Strain the liquid, discarding the ginger.
Pour into a glass jar and cover. Refrigerate for up to 2 months.
For the mocktail:
Fill a 12-oz glass with ice.
Pour the Honey-Shrub Syrup into the glass and top with the club soda.
Stir to blend the syrup and soda, garnish with grapefruit peel and enjoy!
Project Management: Summit F&B