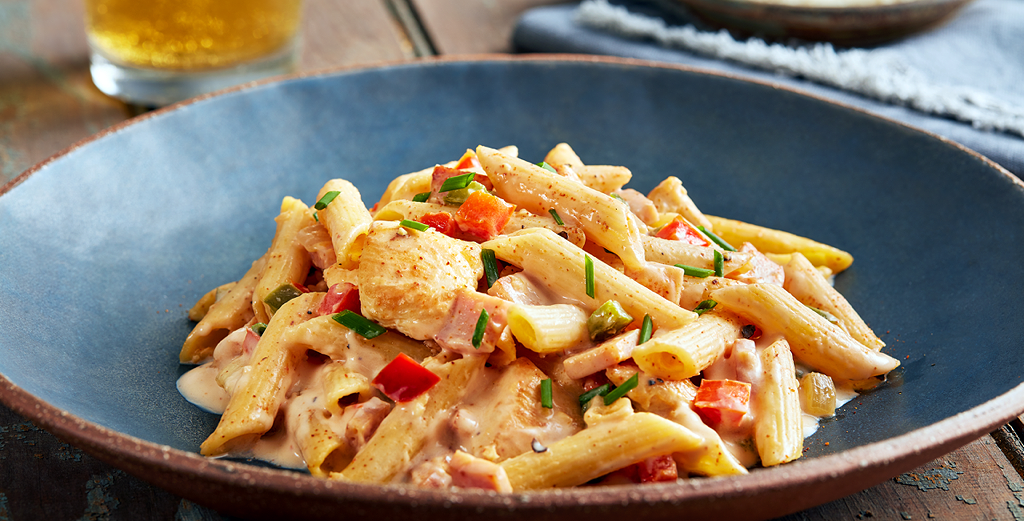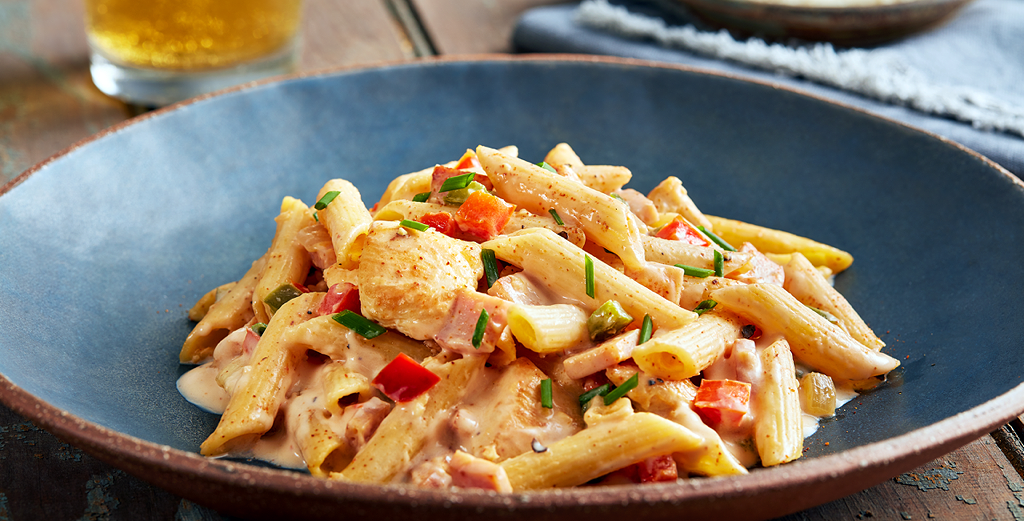 Barilla® Mardi Gras Pasta
Recipe courtesy of Chef Christian Hallowell
Sponsor: Barilla America
Servings: 4
Ingredients
1 oz butter
2 Tbsp red bell pepper, ¼ inch dice
2 Tbsp green bell pepper, ¼ inch dice
2 Tbsp onions, ¼ inch dice
2 Tbsp garlic, chopped
3 Tbsp tasso ham, ¼ inch dice
16 oz. boneless skinless chicken breast, ¾ inch dice
1 Tbsp tomato paste
6 oz heavy cream
¼ c Parmesan shredded
¼ tsp cayenne pepper
½ tsp kosher salt
½ tsp black pepper
12 oz Barilla® penne pasta, IQF
1 Tbsp green onions or chives for garnish, or see Chef Notes
Directions
Sauté the chicken, vegetables and tasso in butter over high heat in a sauté pan.
Place the tomato paste in the pan and lightly toast.
Add cream, Parmesan and seasonings and reduce until nape.
Add pasta, toss until incorporated and place in hot bowl.
Garnish with sliced green onions.
Chef Notes
You can also make a brunoise of red, green and yellow peppers for a sweet garnish.
Project Management: Summit F&B
Photography: Carlos Garcia // Food Styling: Peg Blackley & Bree Williams