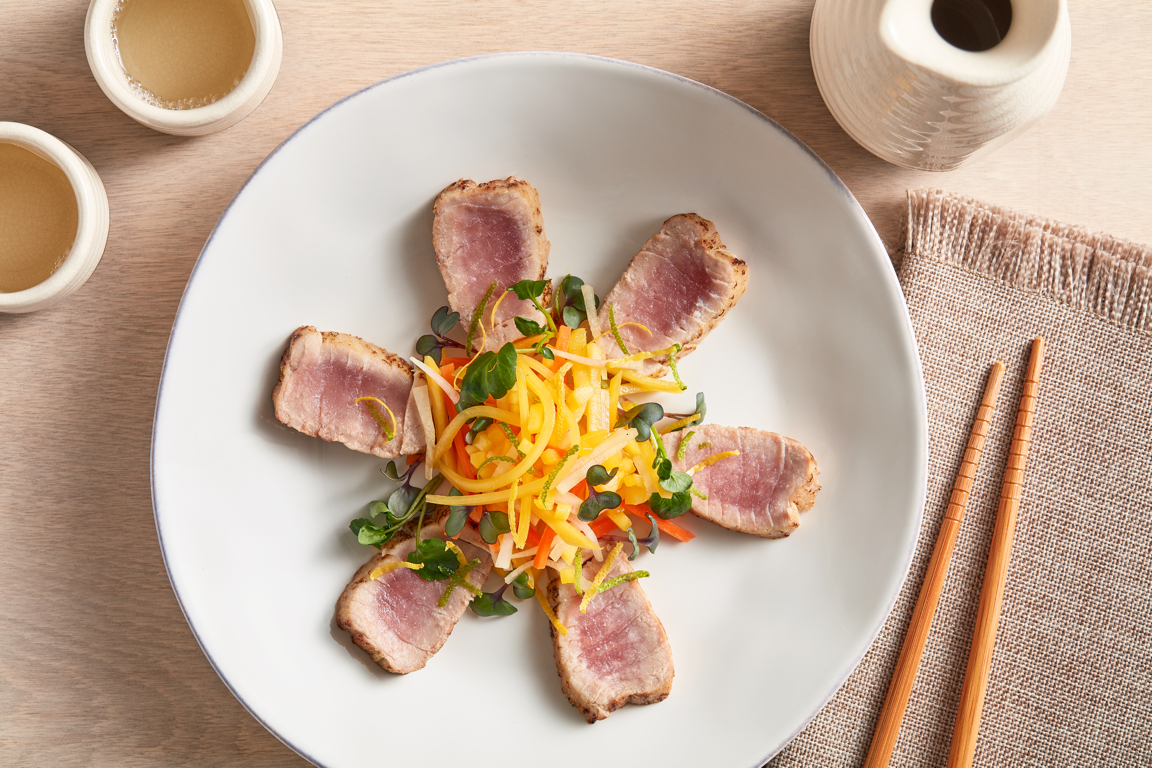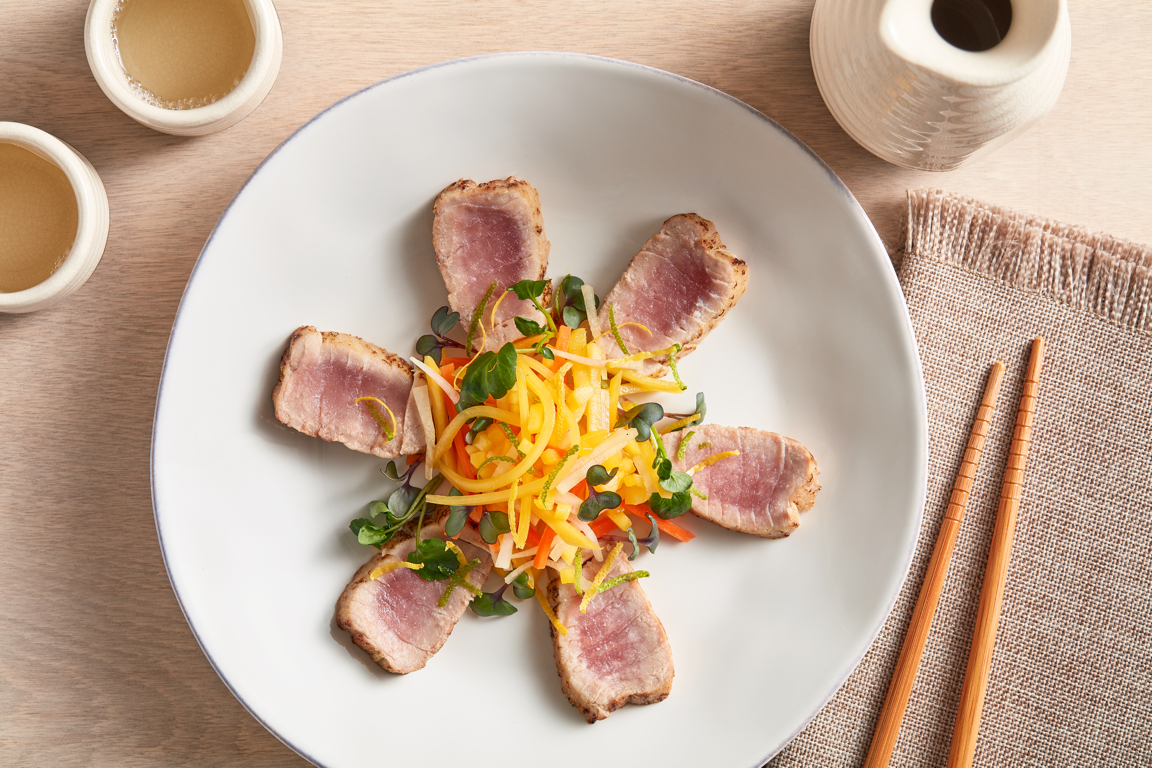 Seared Kona Kampachi, Sweet & Sour Mango Salad, Saffron, Chili, Lime
Recipe courtesy of Daniel Corey
Sponsor: National Mango Board
Servings: 24
Ingredients
Kona Kampachi:
2 Kona kampachi (substitute yellowtail/hamachi)
Extra-virgin olive oil, as needed
Marinade/Vinaigrette:
2 tsp saffron threads
1 c fresh lime Juice
1 Tbsp chile vinegar
1 Tbsp powdered sugar
2 Tbsp cold water
Salt, as needed
Mango Salad:
4 unripe, firm mangos, peeled & julienned
4 ripe mangos, peeled and brunoised
3 carrots, peeled & julienned
3 watermelon radishes, peeled & julienned
4 c mizuna/watercress/baby tatsoi or other tender baby green
Salt, as needed
Extra-virgin olive oil, as needed
Lemon and lime zest, as needed
Directions
For the Kona Kampachi:
Using a blowtorch, lightly torch the surface of the kampachi on all sides. Place in cooler for 20 minutes.
Slice as for sashimi, brush with oil, cover with plastic wrap and return to cooler.
For the Marinade/Vinaigrette:
Steep saffron in the lime juice and vinegar until the mixture takes on a deep yellow color.
Strain mixture, reserving the liquid and discarding the threads.
Whisk in the sugar, then stir in the water. Season to taste with salt; place in cooler.
Just before service, remove the kampachi from the cooler and lightly coat with the marinade. Can marinate for 3-4 minutes.
For the Salad:
Combine the green and ripe mangos with the carrots, radishes and greens in a medium bowl; season lightly with salt, a little oil and some of the Vinaigrette.
Beginning with the salad, build the dish in chilled serving bowls by layering it with the kampachi. Finish with a drizzle of the Vinaigrette and garnish with lemon and lime zest.
Project Management: Summit F&B
Photography: Carlos Garcia // Food Styling: Peg Blackley