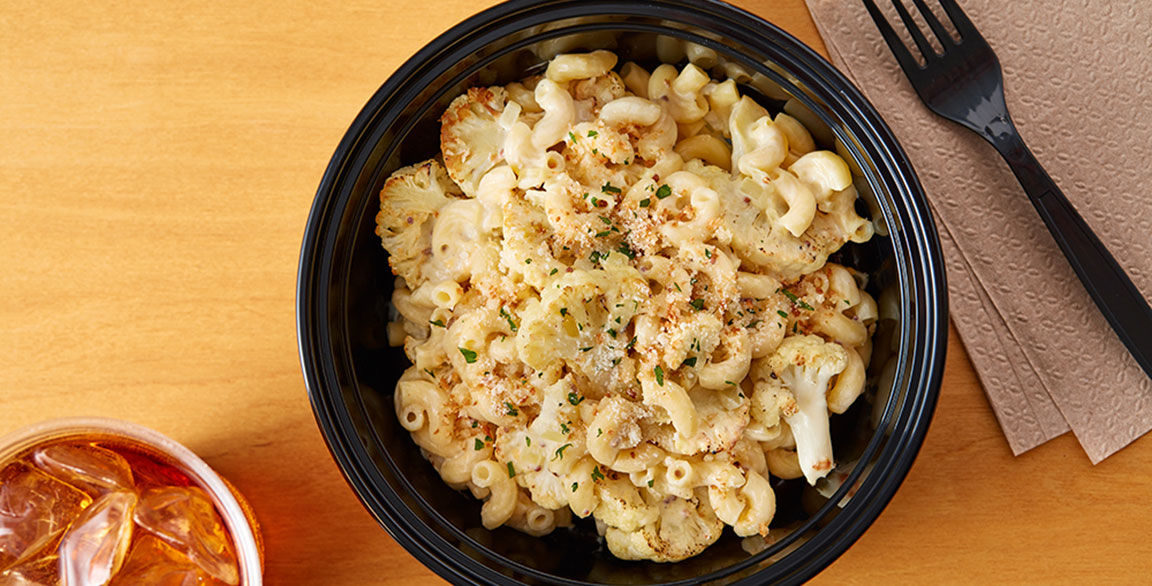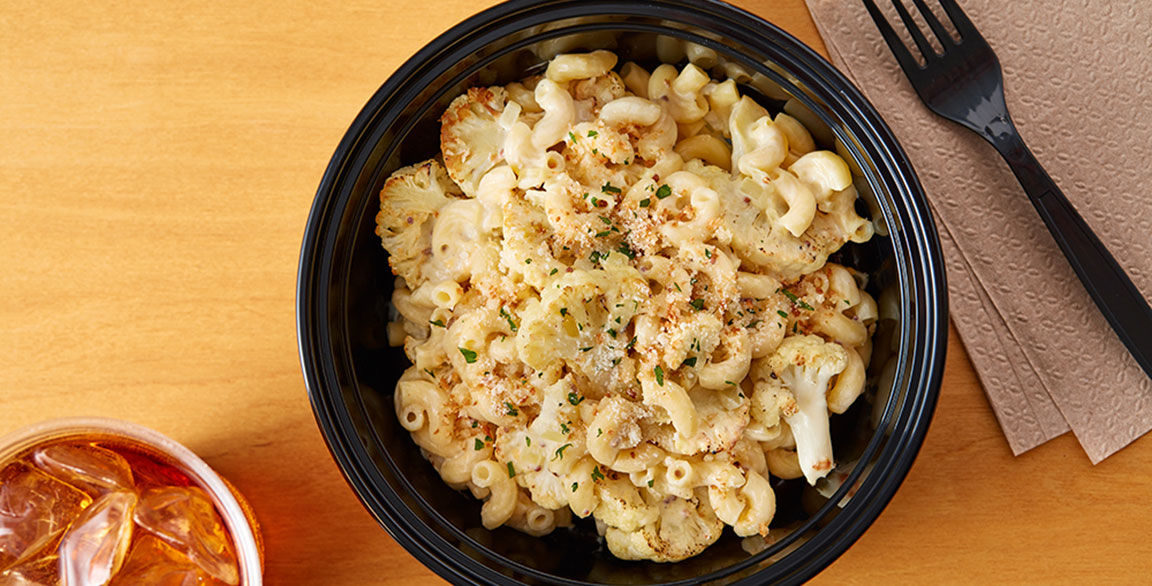 Mac and Cheese with Turmeric and Roasted Cauliflower
Recipe courtesy of Chef Chandon Clenard
Sponsor: Barilla
Serves: 8
Ingredients
To taste salt and pepper
2 ea large heads cauliflower, broken into small florets
2 Tbsp olive oil
1 lb Barilla Elbows Pasta
2 Tbsp unsalted butter
1 ea white onion, diced
1 ½ tsp cumin seeds
½ tsp curry powder
2 cups heavy cream
¼ cup grain mustard
1 ½ cup grated sharp cheddar cheese
½ cup panko breadcrumbs, toasted
¼ cup grated Parmesan cheese
1 Tbsp chopped parsley
½ tsp turmeric (for pasta water)
Directions
Bring 4 qt water to a boil, add ½ tsp turmeric and season to taste with salt.
Heat a sheet pan in a 425 degree F oven. Toss the cauliflower florets with olive oil and season with salt and pepper. Spread in a single layer on the sheet pan and roast for 15 minutes, until tender and the tips are charred. Set aside.
Cook the pasta for 7 minutes; drain well.
In a large sauté pan, add the butter, onions, cumin seeds, and curry powder and sauté until slightly golden. Add the cream and mustard and bring to a simmer. Turn off the heat, stir in the cheddar, and toss with the pasta and roasted cauliflower until coated.
Divide between 8 individual bowls or serve family-style in a large bowl; top with the toasted breadcrumbs, Parmesan, and chopped parsley.
Project Management: Summit F&B Photography: Carlos Garcia // Food Styling: Peg Blackley & Bree Williams