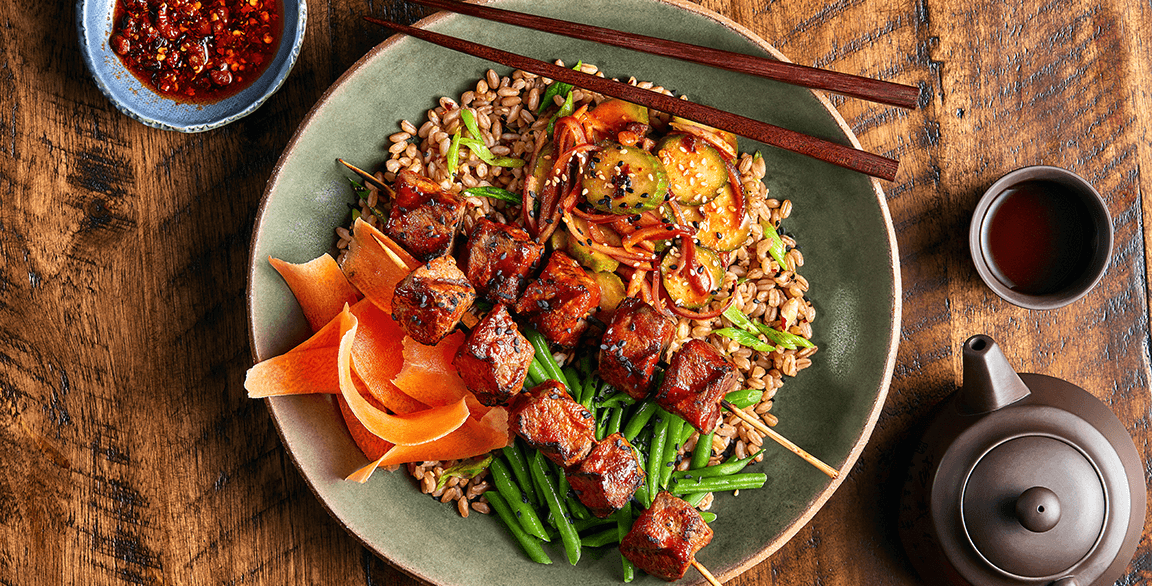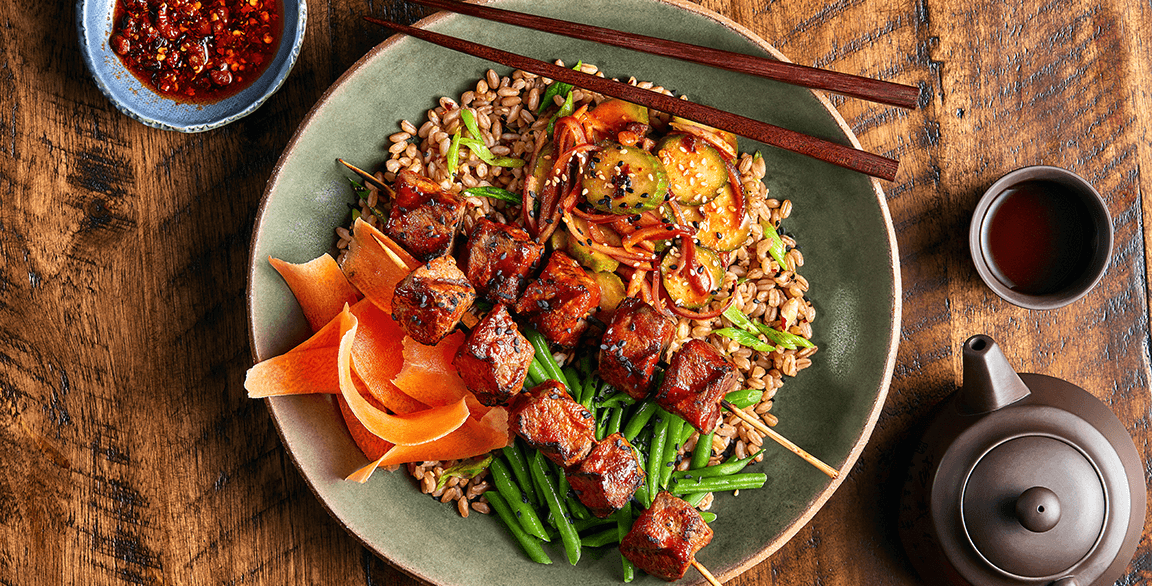 Korean Beef Bowl
Recipe courtesy of Chef Kevin Felice
Sponsor: True Aussie Beef & Lamb
Servings: 24
Ingredients
10 lbs Australian grassfed strip loin, diced 1 inch by 1 inch
3 c gochujang paste
1 c honey
Vegetable oil, as needed
6 lbs farro, cooked and cooled
2 c grilled and diced scallions
4 qts bias-cut green beans
2 qts pickled cucumber salad
2 qts carrot ribbons
Black sesame seeds
Directions
Skewer steak cubes on 10-inch wood skewers, 5 cubes per skewer.
Combine the gochujang and honey and rub the steak all around with it. Place skewers on a flat top grill and cook for 3 minutes on each side, or until desired temperature is reached.
In a large pan, sauté the farro with the scallions. Warm through and season as needed.
Portion warm farro in a bowl. Arrange about 2/3 cup green beans, 1/3 cup cucumber salad and 1/3 cup carrot ribbons on top. Add a skewer of beef and garnish with sesame seeds.
Project Management: Summit F&B
Photography: Carlos Garcia // Food Styling: Peg Blackley & Bree Williams