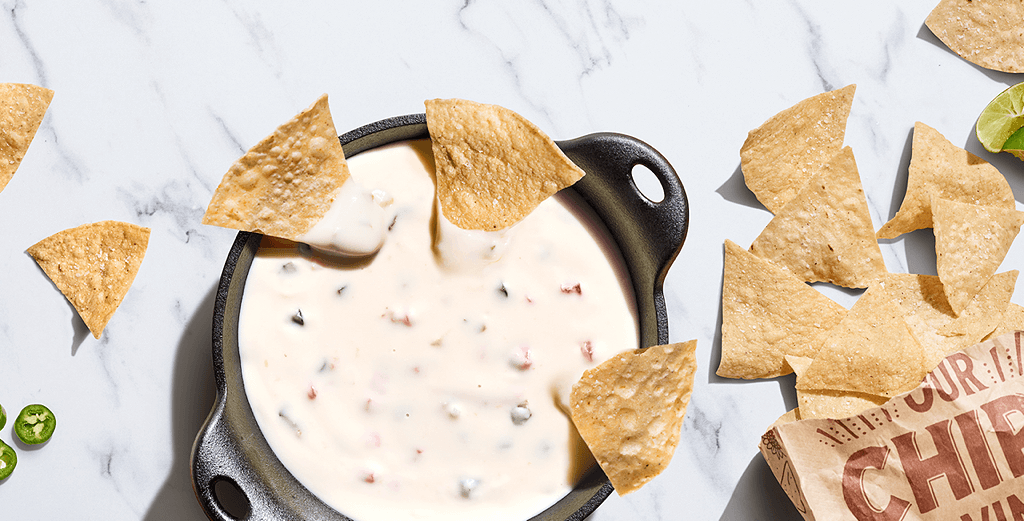 By Katie Ayoub
October 17, 2022
Gen Z is commanding greater attention from menu developers today, as more of its members enter adulthood and gain purchasing power. Born between 1997 and 2012, this generation is a force to be reckoned with. According to Empower Media Insights (2022), it makes up 20 percent of the U.S. population, is considered the most ethnically, racially and sexually diverse generation in history, and is the first fully digitally native generation, never knowing a time without social media or smartphones.
Its members are also coming of age during extraordinary times. Stability is not part of their cultural backdrop. Gen Z was born into a complicated world with an underlying threat of gun violence in schools and enormous social pressures funneled through a digital prism of constant connectivity. Of course, COVID has added the greatest element of instability, impacting all facets of these younger consumers' lives and will likely leave its mark on them for years to come. "All of this means that this generation has different emotional needs than previous generations," says Graham Humphreys, CEO of The Culinary Edge, a culinary consultancy based in the Bay Area. "As a result, we're seeing that food is becoming more important to Gen Z, pushed along by the rise of social platforms like TikTok. Food is being talked about more, being shared more often—it matters more to Gen Z. At the same time, food has become a surprisingly significant emotional resource for this generation."
With food playing a critical role in the emotional well-being of many Gen Zers, there's opportunity for genuine connections between restaurant brands and younger consumers. "Gen Z is putting greater emphasis on hospitality and brick-and-mortar experiences, seeking more personal interactions when dining out today," says Maeve Webster, president of Menu Matters, a menu consultancy based in Arlington, Vt. Gen Z's yearning for both comfort and community is driving much of their decision-making when it comes to foodservice choices today.
But connectivity and comfort also need to flow through nontraditional meal occasions, understanding that this demographic is leveling up the idea of food on the run, where snacking is favored and technologies like robot and drone deliveries are removing barriers to enjoying food anywhere and anytime. Gen Z wants food fast and effortless. They want new news all the time. National brands like Chipotle and Starbucks score big with Gen Z because they hit so many targets that are important to younger consumers, including customization options that are both fun and cater to lifestyle diets; comfort-centric, craveable options; emotional connectivity through entertaining engagements on platforms like TikTok; and marketing campaigns that resonate, thanks to social media influencers and celebrity partnerships, like those between Starbucks and Taylor Swift and Lil Nas X and Taco Bell.
HOW GEN Z DEFINES COMFORT
There are universal truths when it comes to comfort food: It's soul-soothing, sentimental and satisfying. From that baseline, definitions splinter off into factions drawn by ethnicity, household, geography and, of course, age. It's important for operators to understand that Gen Z's definition of comfort food is broader and bolder than any other demographic.
"What's different about Gen Z is that comfort foods fall under a much wider umbrella than what Gen Xers ate to comfort themselves as kids," says Nikki Freihofer, strategy director at The Culinary Edge. "Speaking broadly, Gen Xers ate Kraft Mac & Cheese when they were sad; Gen Z eats chicken tikka masala. Operators need to shift how they develop menus aimed at appealing to their comfort-food sensibility. Gen X might be more homogenous in comfort-food preferences; Gen Z isn't."
The fact that Gen Z is the most diverse generation is an important factor here. "Members' boundaries are naturally broader," says Webster. "They are growing up with infinitely more food access that exposes them to a wider array of cuisines. It doesn't exclude what other generations grew up with: pizza, chicken tenders, burgers, pasta and so on. But to entice Gen Z, the toppings and inclusions should be more varied, more adventurous." Accessibility has played a key role in expanding Gen Z's comfort-food horizons. Access includes doorstep delivery of far-flung flavor adventure, thanks to third-party delivery apps like Uber Eats and DoorDash.
According to Datassential, Gen Z is by far the most experimental generation. "Gen Zers are the most likely to say that they want to try new flavors—51 percent of Gen Z reported that they'll try something new just because it's new," says Mike Kostyo, trendologist and associate director of Datassential. "In a comfort-food context, that's exciting for operators. They can feature formats that Gen Z is familiar with but have more leeway to play with flavor and ingredients. Gen Z will still think it's comforting. Innovation and constant newness are important with this demographic."
COMFORT AND PLANT-BASED FOODS
Innovation applies to the plant-based category, too. "Indulgent vegan" has been a trend for a number of years now, demonstrating the creative possibilities in flavor building, along with proving that craveable plant-based fare entices a range of diners beyond vegans. "There's no doubt that Gen Zers love in-your-face, bold flavor," says Kostyo. "They're also the most open to trying new plant-based options. Menu items have to be flavorful and craveable because this demographic won't settle for less."
For Gen Z consumers following specific lifestyle diets, or simply seeking comfort without too big of a calorie spend, strategically prepared plant-based fare can strike a balance. "Many Gen Z consumers look for ways to balance health and fitness with nostalgia and comfort food," says Austin Vaziri, senior research and development chef at Chicago-based CSSI Marketing + Culinary, A Marlin Network. "Delivering plant-based menu items that provide a sense of familiarity and 'permissible indulgence' is a smart strategy." He offers up pasta Alfredo as example, fortifying it with creamy cannellini beans to reduce fat and boost protein. "Burgers are another familiar format—combining regionally inspired flavors and popular ingredients with a plant-based patty adds a sense of permissible indulgence that speaks to Gen Z consumers," says Vaziri.