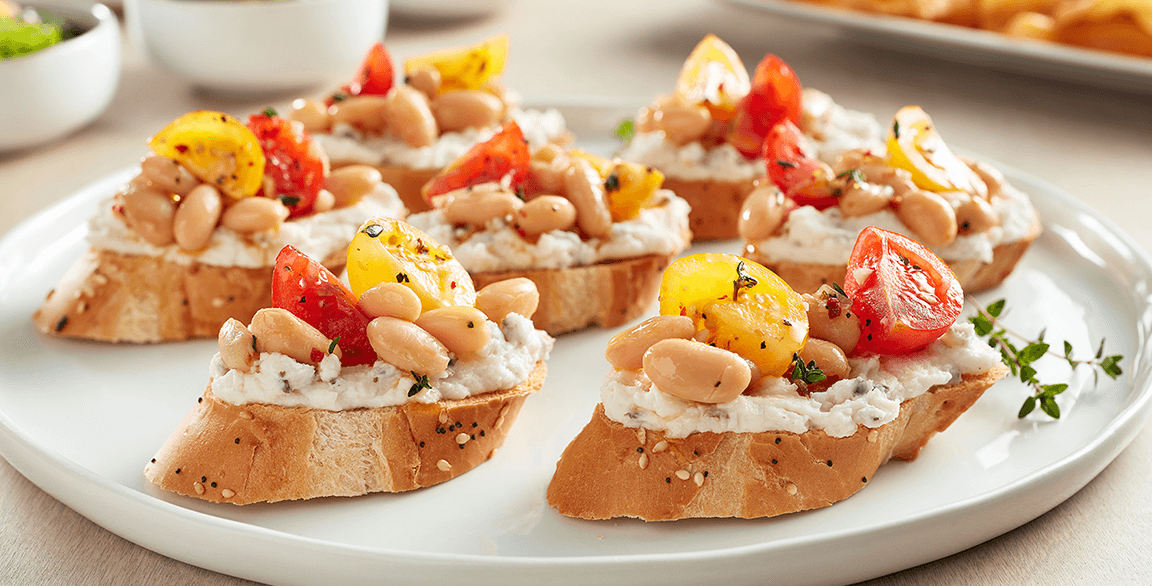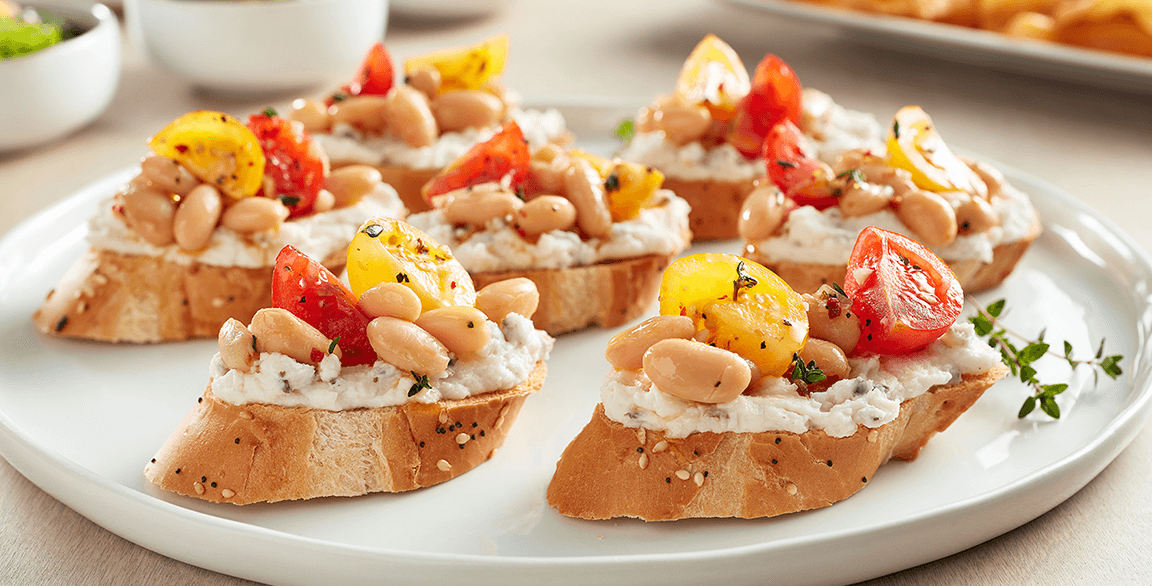 Boursin® Dairy-Free Cheese Spread Crostini with Cannellini Beans, Heirloom Tomatoes and Thyme
Recipe courtesy of Brian Robertson, VP of Corporate Culinary, Fertitta Entertainment
Sponsor: Bel Brands USA
Servings: 12
Ingredients
1 (18-inch) baguette, cut into ¼-inch rounds
18 oz Boursin® Dairy-Free Cheese Spread Alternative, Garlic & Herbs
1 (15-ounce) can cannellini beans, drained and rinsed
1 c cherry tomatoes, quartered
2 Tbsp minced shallot
1 tsp chopped fresh thyme
2 Tbsp extra-virgin olive oil
2 Tbsp red wine vinegar
As needed, salt and pepper
1 tsp crushed red pepper
Directions
Place sliced baguette on a sheet pan and toast in the oven at 300 degrees F until golden brown, 6 to 8 minutes. Reserve at room temperature.
When crostini toasts are at room temperature, spread the Boursin Dairy-Free Cheese Spread evenly over the toast about ¼ inch thick.
In a stainless steel bowl, stir together the remaining ingredients and let sit for about 30 minutes.
Place equal amounts of cannellini and tomato mixture on top of the crostini and enjoy.
Project Management: Summit F&B
Photography: Carlos Garcia // Food Styling: Peg Blackley & Bree Williams