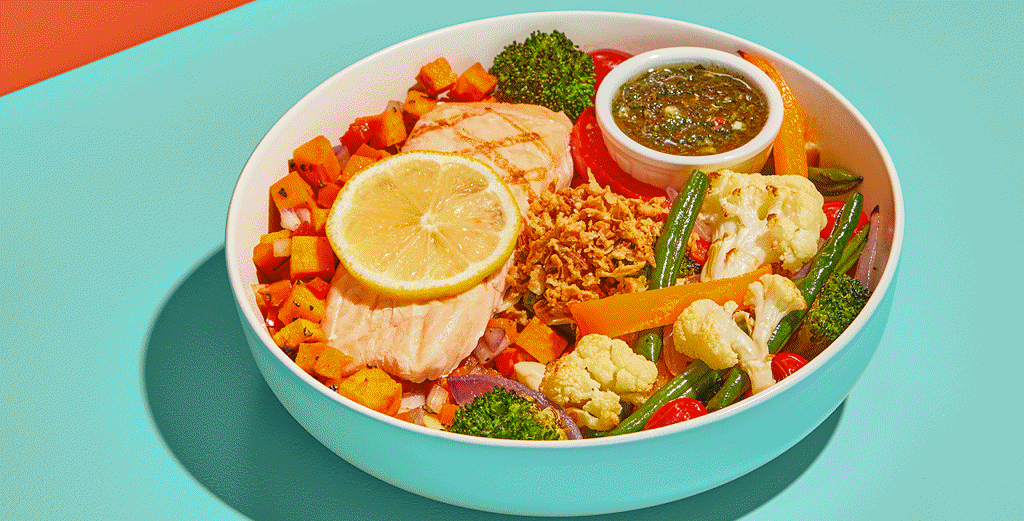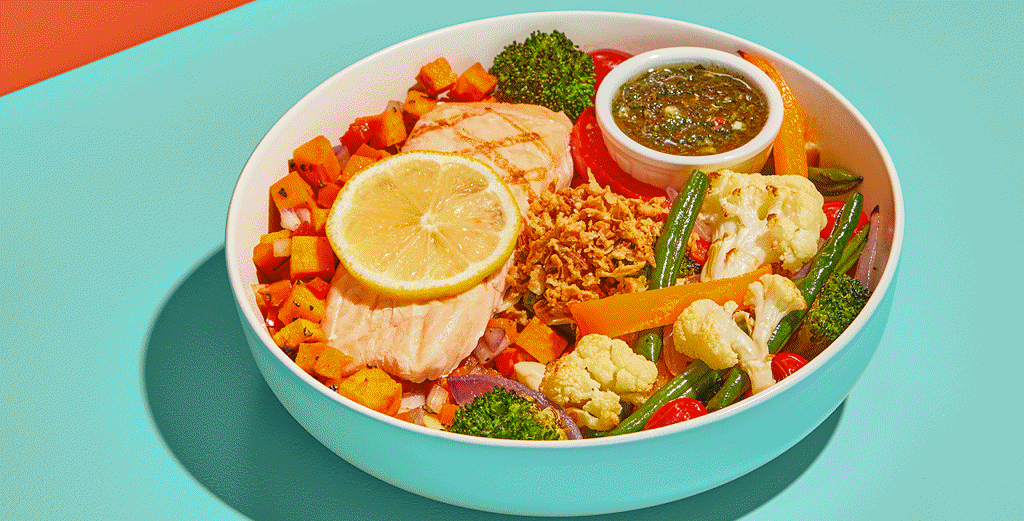 By Flavor & The Menu
November 1, 2022
Lemonade is making a pivot in its protein offerings, moving from items with assertive flavors to ones with more approachable, versatile profiles. "We're engineering the menu to make the experience better for our guests," says Josh Chesterson, director of culinary innovation. "We've had proteins on the menu that come embedded in their own sauces, each with specific profiles that, although delicious, don't offer much versatility in pairings. We're moving toward a more customizable format."
Proteins like the Red Miso Braised Beef and the Hatch Green Chile Chicken are giving way to the Braised Angus Beef, Slow-Roasted Pork Shoulder and the Pan-Seared Chicken Leg. "They are not only better products, but they're also more of a neutral—but delicious—base for customization," he says. "The pot roast is braised overnight and is super tender, served in slices instead of chunks so it will look better center of the plate, and guests will have the opportunity to put whatever sauce they'd like with it." Sauce options are bold and on-trend and include chimichurri, Thai honey-mango sauce and a brand-new peri peri sauce. The chicken features a boned-out quarter, seared off to get the skin rendered and crispy, then sliced for service. "It can take on any sauce, so it's up to the guest to choose their own adventure," says Chesterson.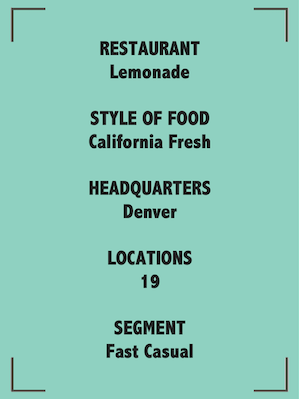 So as not to lose the guests who loved it, Lemonade is keeping the Hatch green chile sauce that the braised chicken was cooked in, running it as an option for the new chicken leg or any other protein. The new pork shoulder is cooked as a whole roast that's pulled apart with tongs in front of the guest.
This fall, a few LTOs will help promote the high-quality proteins featured on the menu, including the Sustainable Salmon Bowl, starring the brand's top-selling protein on the popular Build Your Own Plate menu: citrus-poached and grilled salmon, sourced sustainably from Norway. "We built the bowl to highlight the grilled salmon and two new vegetable sides: Rosemary Sweet Potato Hash and Roasted Veggies," he says. Chimichurri and crispy shallots finish the dish.
Lemonade's new menu approach answers the call by many of today's diners: personalization of experience. "Our guests can order a protein without a sauce, maybe because they want it plain, or they have an allergy or are following a certain diet," says Chesterson. "Giving them choices empowers them and, we hope, will move them to choose us with even more frequency."